Place
United States Capitol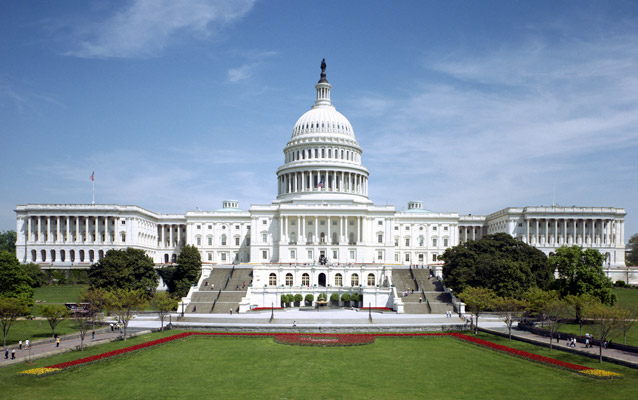 Significance:
Seat of federal legislature
Designation:
National Historic Landmark
Information, Scenic View/Photo Spot, Wheelchair Accessible
For more than two centuries, the United States legislature has met in Washington, D.C. at the Capitol building. It is a symbol of the American democracy. In addition to being a functioning meeting hall, it also houses important American art, and stands as an architectural symbol in its own right.
Construction of the Capitol building began in 1793. Using ancient architectural models, the young American republic sought to connect its radical experiment in democracy with familiar, stoic building forms that projected strength and stability. The building would continue to evolve, change, and be added to in order to meet the needs of a growing Congress and an evolving American public over the course of the next two hundred years under the care of dozens of architects.
Congress convened in the Capitol for the first time in 1800, despite the building not being completed. The first iteration was completed in 1811 but did not last long. On August 22, 1814, about 4,500 British troops arrived in southern Maryland, 16 miles from Washington, D.C., to avenge an attack on the Canadian capital the year prior. The troops arrived in the city on August 24th, and began following their orders to destroy public buildings. The Capitol was burned at approximately 9:00 in the evening, but a light rain minimized the permanent damage. Still, the newly finished seat of American government required renovation, beginning in 1815 and continuing through 1819.
The Capitol would continue to grow. As the population of the nation expanded, so did its House of Representatives, requiring more space. Today, the building is still maintained by the Architect of the Capitol. Centrally located in downtown Washington, D.C., it stands as a beacon and symbol of the endurance and flexibility of democracy.
Last updated: April 7, 2021