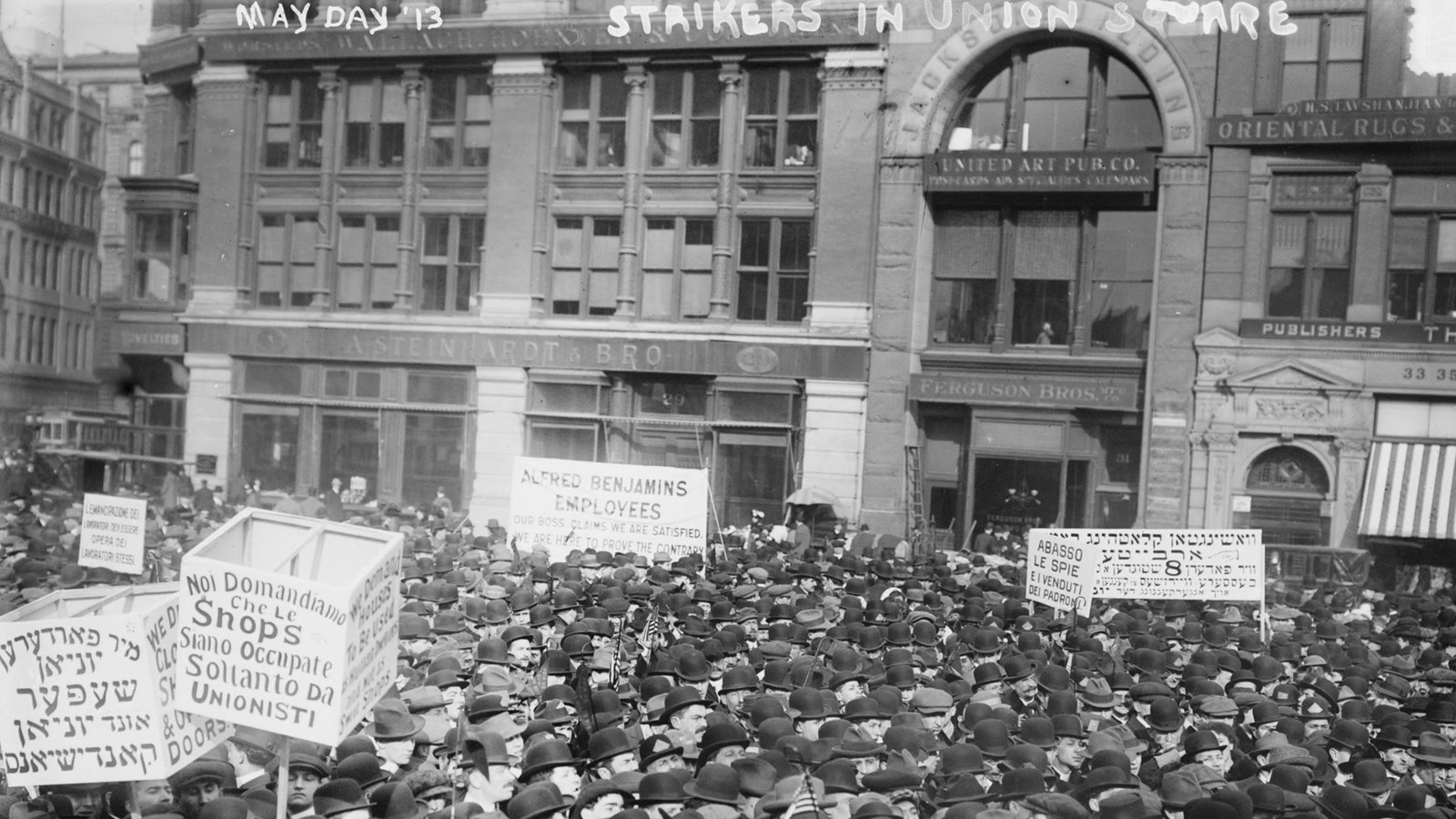 Location:
E 14 St. to E 17 St., Manhattan, NY 10003
Significance:
Recreation & Culture
Designation:
National Historic Landmark
MANAGED BY:
New York City Department of Parks & Recreation
On September 5, 1882, New York City's Union Square was the location of the first recorded Labor Day parade in America. Although some historians argue there were other significant labor-related gatherings prior to this date, this one occurred shortly after the idea for a Labor Day holiday was presented to the Central Labor Union of New York City. By the early 1880s, Union Square was a hotspot for the political life of the city—the previous three decades had seen countless demonstrations and protests by laborers making demands for better working conditions, higher wages, and relief from spiking unemployment.

The first parade was composed of three separate divisions that would merge on Broadway and pass by Union Square. Together they represented broad swaths of New York and New Jersey labor organizations and ensured that all trades had proper representation at the event, from bricklayers to jewelers to cigarmakers. Despite the overwhelming turnout and the deep significance of the parade to those who took part, the media was not entirely supportive, with one New York Times reporter describing the event as indulgent and wrongheaded. Still, enthusiasm for the establishment of a Labor Day holiday remained. The following year in 1883, a parade was held in New York; and in 1884, the first resolutions were passed to solidify Labor Day as a state-wide holiday. The federal Labor Day holiday was signed into law by President Grover Cleveland in 1894.

Union Square continued to be a politically significant gathering place for labor activists into the twentieth century. Groups considered radical such as anarchists, socialists, and "Wobblies" (members of the Industrial Workers of the World) used Union Square as a meeting place in the charged years leading up to World War I. After October 1929, those reeling from the financial crisis gathered there in protest and solidarity. In stride with its deeply political role in United States history, Union Square continues to be a site of protest, from annual Labor Day marches to the recent Black Lives Matter activism. Union Square was designated a National Historic Landmark in 1997 for its national significance to the history of Labor Day.

Union Square, a National Historic Landmark since 1997, is located on E 14 Street to E 17 Street in Manhattan, New York.
Last updated: August 22, 2022