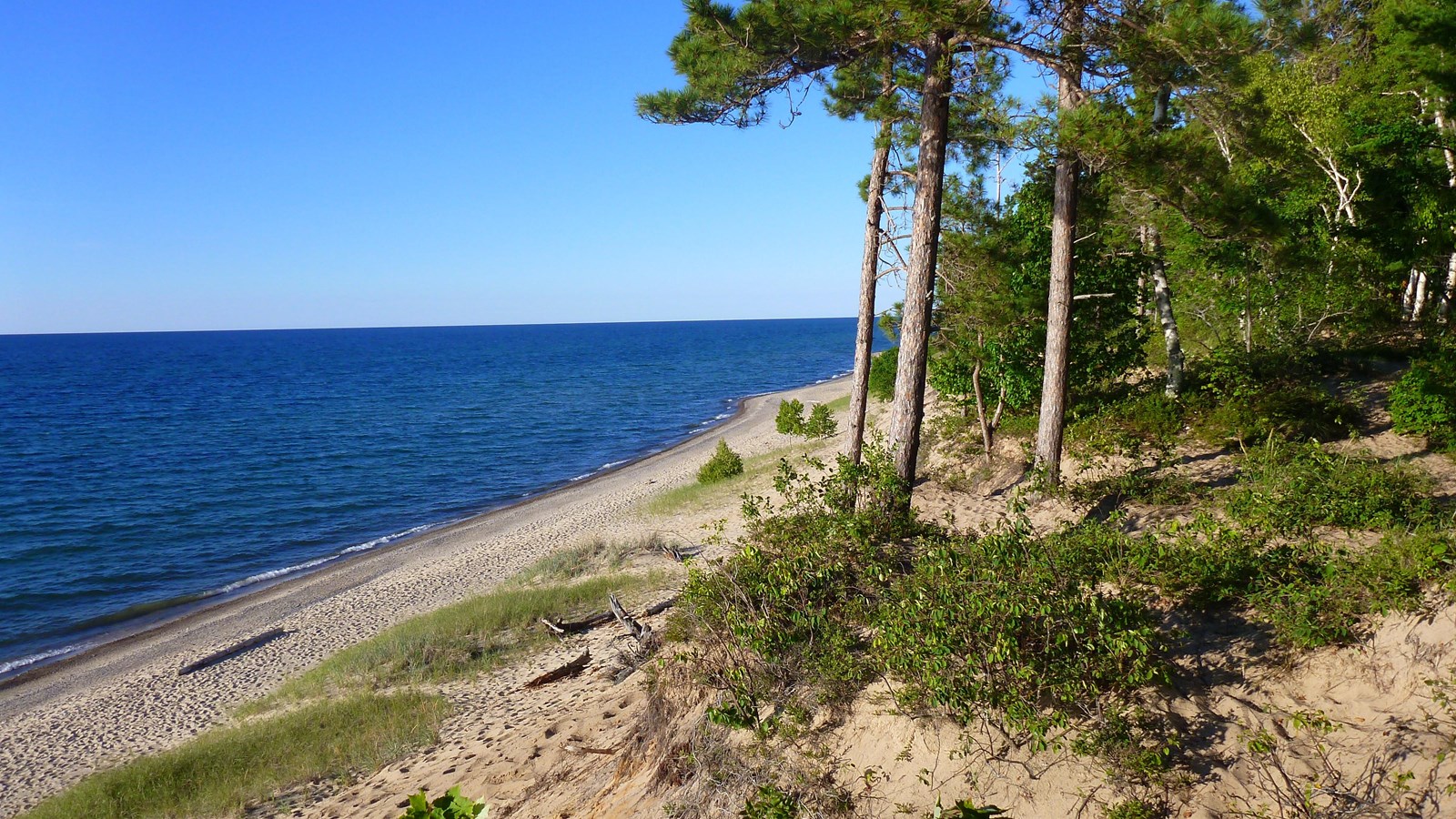 Location:
Easy access at Twelvemile Beach Campground day-use area
Beach/Water Access, Grill, Information Kiosk/Bulletin Board, Parking - Auto, Parking - Bus/RV, Pets Allowed, Picnic Table, Restroom - Seasonal, Toilet - Vault/Composting, Trash/Litter Receptacles
As the name suggests, there is a 12-mile-long stretch of pristine sand beach extending east of the cliffs, approximately in the middle of the park. An easy access point is the day-use and picnic area at the east end of Twelvemile Beach Campground. It's a short walk from the parking lot, but be prepared for a long flight of stairs leading from the bluff down to the beach. Leashed pets allowed on the beach in front of the campground.

The western end of Twelvemile Beach is located in the Beaver Basin Wilderness zone. Access this area via the 1.5 mile trail that leads from the day-use parking lot at the end of Little Beaver Lake Road to Lake Superior. Pets are not allowed on this trail.
Last updated: November 21, 2022