Place
Tule Lake Segregation Center Jail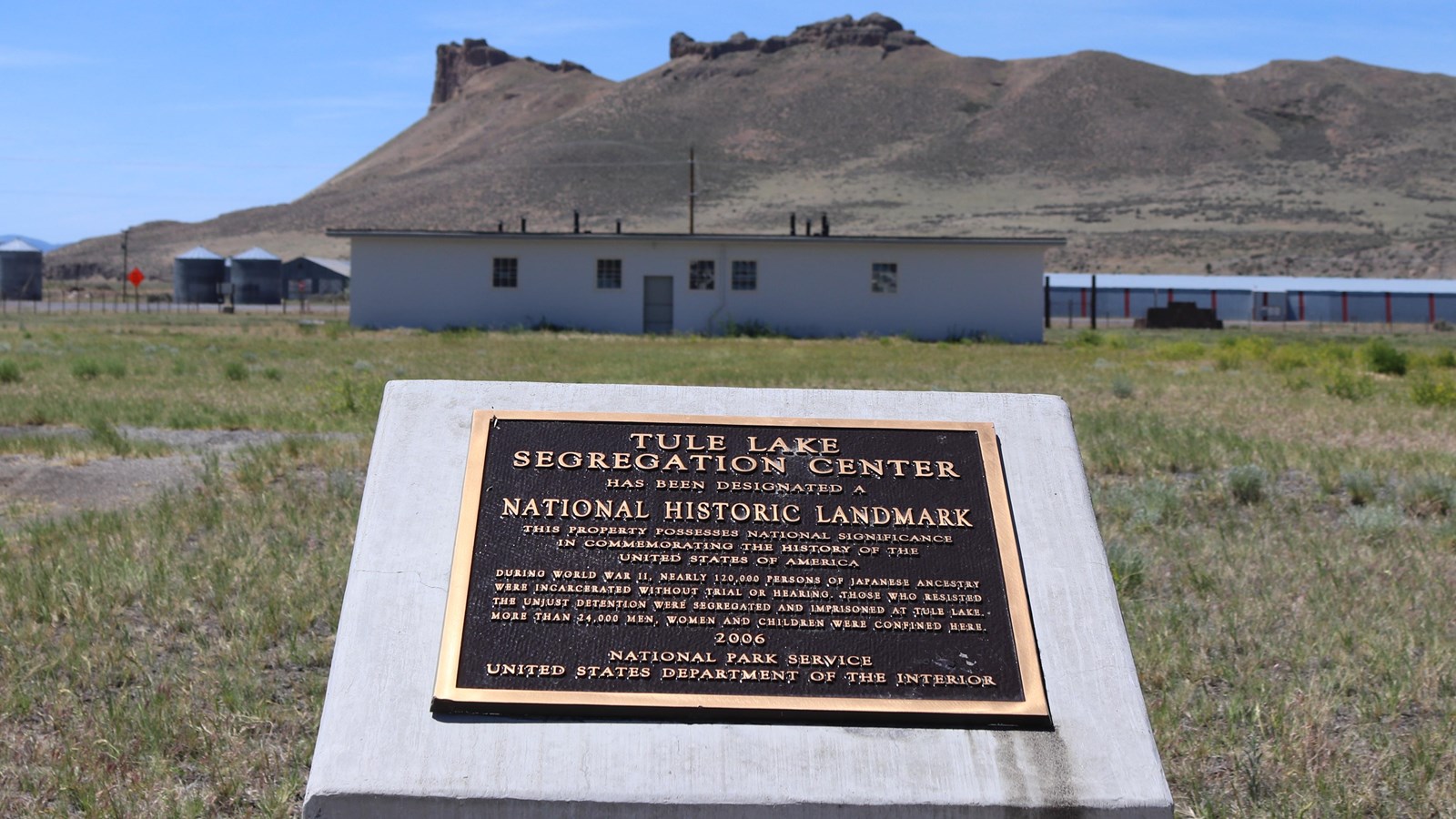 Location:
CA-139, Newell, CA 96134
Significance:
Historic Jail
Cellular Signal, Information Kiosk/Bulletin Board
The Tule Lake Segregation Center was the only one of the ten War Relocation Centers to be converted into a maximum security segregation center and add a stockade and jail to the grounds.
Visitors may only enter the jail and stockade area on a ranger guided tour, but you are welcome to take photos of the jail and stockade area from outside the fence. From Hwy 139 you can stop at the California State highways monument which also sits directly in front of the jail. The open area between the jail and the Hwy was once the stockade area. Along country rd. 176, you can view a wayside about Tule Lake National Monument, and see the backside of the jail.
Last updated: June 6, 2021