Place
Tubman-Garrett Riverfront Park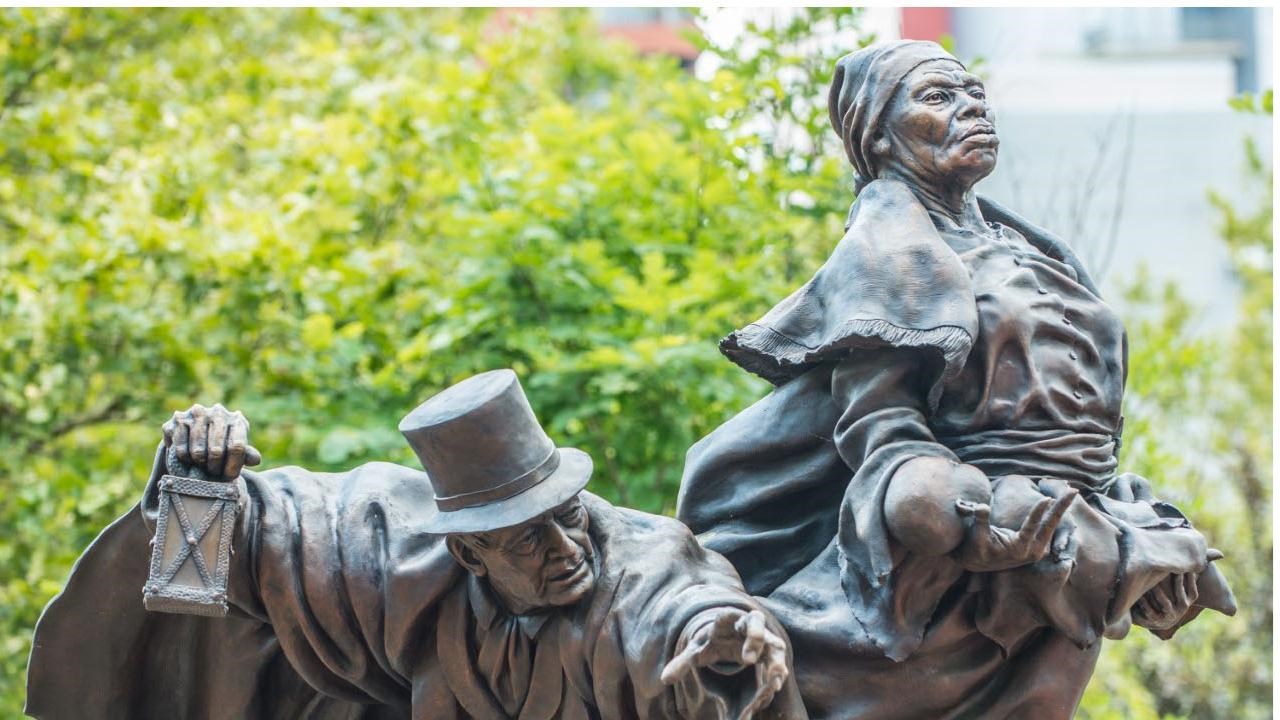 Significance:
Tubman-Garrett Riverfront Park and sculpture commemorate the trust and friendship between Quaker, Thomas Garrett, and Harriet Tubman during their most critical collaborations from about 1854 through 1860.
Designation:
National Underground Railroad Network to Freedom Site
Accessible Rooms, Food/Drink - Cafeteria, Food/Drink - Restaurant/Table Service, Fuel (Unleaded), Groceries/Convenience Items, Public Transit, Toilet - Flush
Tubman-Garrett Riverfront Park honors two friends and collaborators of the Underground Railroad, Harriet Tubman and Thomas Garrett. 
Born in Upper Darby, Pennsylvania in 1789, Garrett moved to Wilmington in the 1820s and immediately began to assist enslaved and free people of color. He became known as "stationmaster" and, according to biographer James McGowan, assisted about 2,300 enslaved people to freedom over four decades. Garrett's extensive family ties and connections with Black Underground Railroad operatives across Southeastern Pennsylvania proved essential to Wilmington's Underground Railroad network. A member of the Society of Friends, Garrett served as the inspiration for the Quaker character, Simeon Halliday, in Harriet Beecher Stowe's pivotal novel, Uncle Tom's Cabin. 
By the time that Tubman claimed her freedom, Garrett had lost his personal wealth in federal civil suits related to the escape of the Hawkins family in 1845. Whether Tubman heard of this prior to meeting him is unknown. 
Tubman and Garrett worked together from about 1854 until 1860, as documented in Garrett's surviving letters. He raised money to aid Tubman's missions and supported her in his home. When Tubman rescued her parents, she entrusted them to Garrett's care until she could follow. Both Tubman and Garrett shared a deep connection to faith and commitment to humanitarian activism. In 1868 Garrett wrote to Sarah Bradford of Tubman:  
I never met with a person, of any color, who had more confidence in the voice of God, as spoken direct to her soul. She has frequently told me that she talked with God, and he talked with her every day of her life, and she has declared to me that she felt no more fear of being arrested by her former master, or any other person, when in his immediate neighborhood, than she did in the State of New York, or Canada, for she said she never ventured only where God sent her, and her faith in a Supreme Power truly was great. 
See also: