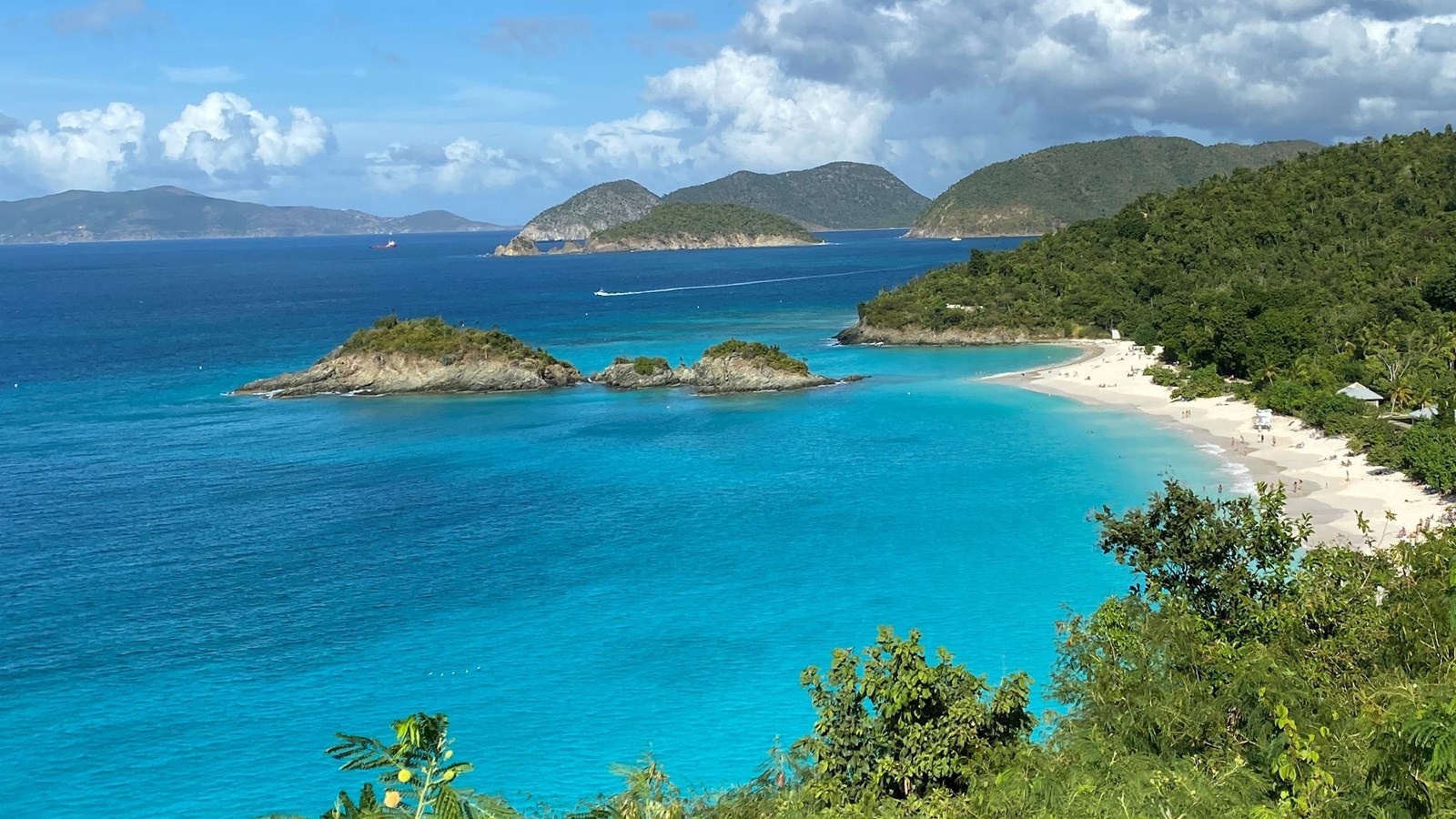 Location:
18.3533773, -64.7699574
Beach/Water Access, Benches/Seating, First Aid Kit Available, Food/Drink - Bar/Alcohol For Sale, Food/Drink - Coffee, Food/Drink - Ice Cream, Food/Drink - Snacks, Grill, Historical/Interpretive Information/Exhibits, Information, Information - Maps Available, Information - Ranger/Staff Member Present, Information Kiosk/Bulletin Board, Lifejacket Rentals, Parking - Auto, Picnic Shelter/Pavilion, Picnic Table, Restroom, Restroom - Accessible, Restroom - Family, Scenic View/Photo Spot, Showers, Toilet - Flush, Water - Bottle-Filling Station, Water - Drinking/Potable, Wheelchair Accessible, Wheelchairs Available
Trunk Bay is considered one of the most beautiful beaches in the world. Not only does it offer crystal clear water and white sand, it has a one-of-a-kind underwater snorkeling trail. The 0.3 mile beach has a gentle slope and accessible paths and beach ramps.
Last updated: November 7, 2021