Place
Tropic Trail Trailhead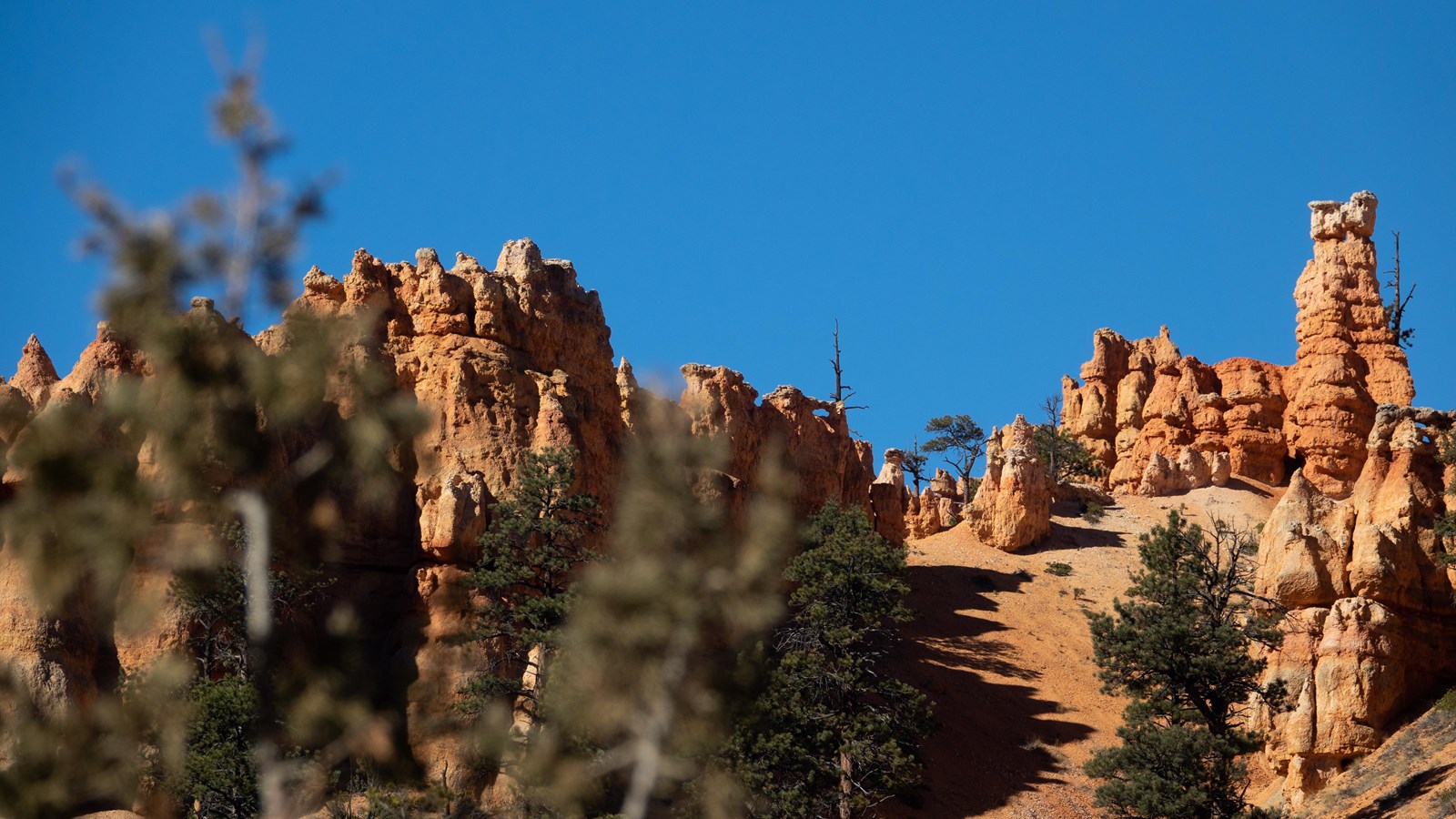 Location:
At eastern boundary of the park, reached by travelling Bryce Way road through the town of Tropic
Significance:
The only trail leading into the Bryce Amphitheater that begins below the rim
Designation:
This area is part of designated wilderness
Tropic Trail
Difficulty: Moderate
Total Distance: 1.7 miles (2.7 km)
Elevation change: 591 feet (180 m)
Average time: 1-2 hours

One of the least-travelled front-country trails in the park, the Tropic Trail provides a unique point of entry into the Bryce Amphitheater area of the park.
While all other hikes in this area begin on the rim and descend into the amphitheater, the Tropic Trail begins in lower elevation forest and steadily climbs to its intersection with the Peekaboo Loop, Navajo Loop, and Queen's Garden Trails. Keep in mind that it will be a steep climb to reach the rim along any of these trails (should that be your goal), but if you take your time the Tropic Trail provides you with a relatively gentle and quiet way to enter and leave this popular area of the park.
Last updated: April 8, 2022