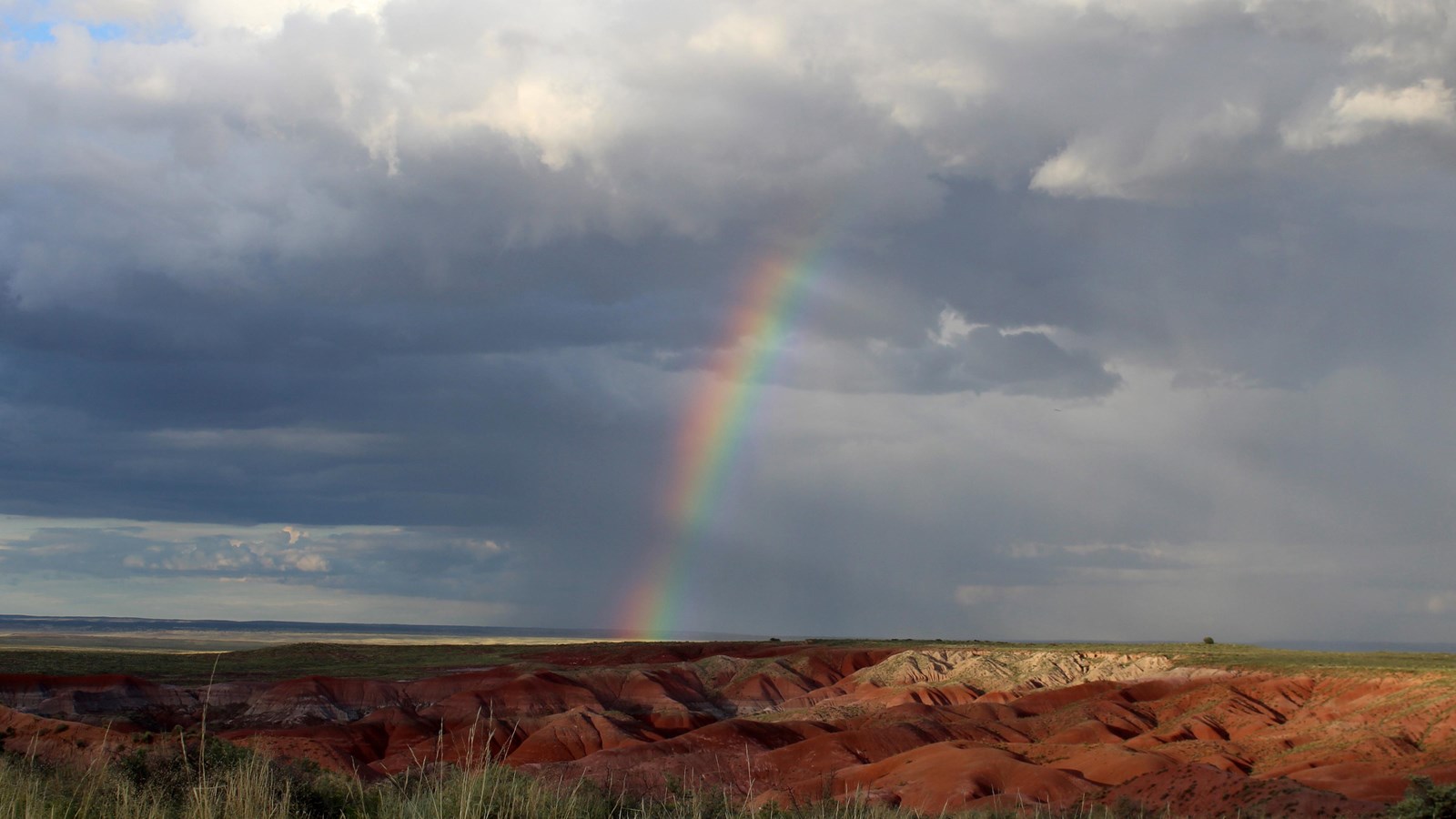 Location:
0.5 miles into the park from the north entrance.
Significance:
View of the red part of the Painted Desert
Historical/Interpretive Information/Exhibits, Parking - Auto, Parking - Bus/RV, Scenic View/Photo Spot
This overlook has a parking lot with some pull through sites, bike rack, wayside exhibit, and a scenic view. The name for this point comes from the Hopi word "tíiponi", relating to corn mother, corn alter, representing the mother of the people carried during their migrations. A tiponi is a sacred object, kept by a leader. Another definition is a sacred badge of authority of the Hopi Indians usually consisting of an ear of corn decorated with feathers or a valued stone and worn or displayed by a chief, priest, or religious society.
Last updated: December 22, 2022