Place
The Wilkinson Trail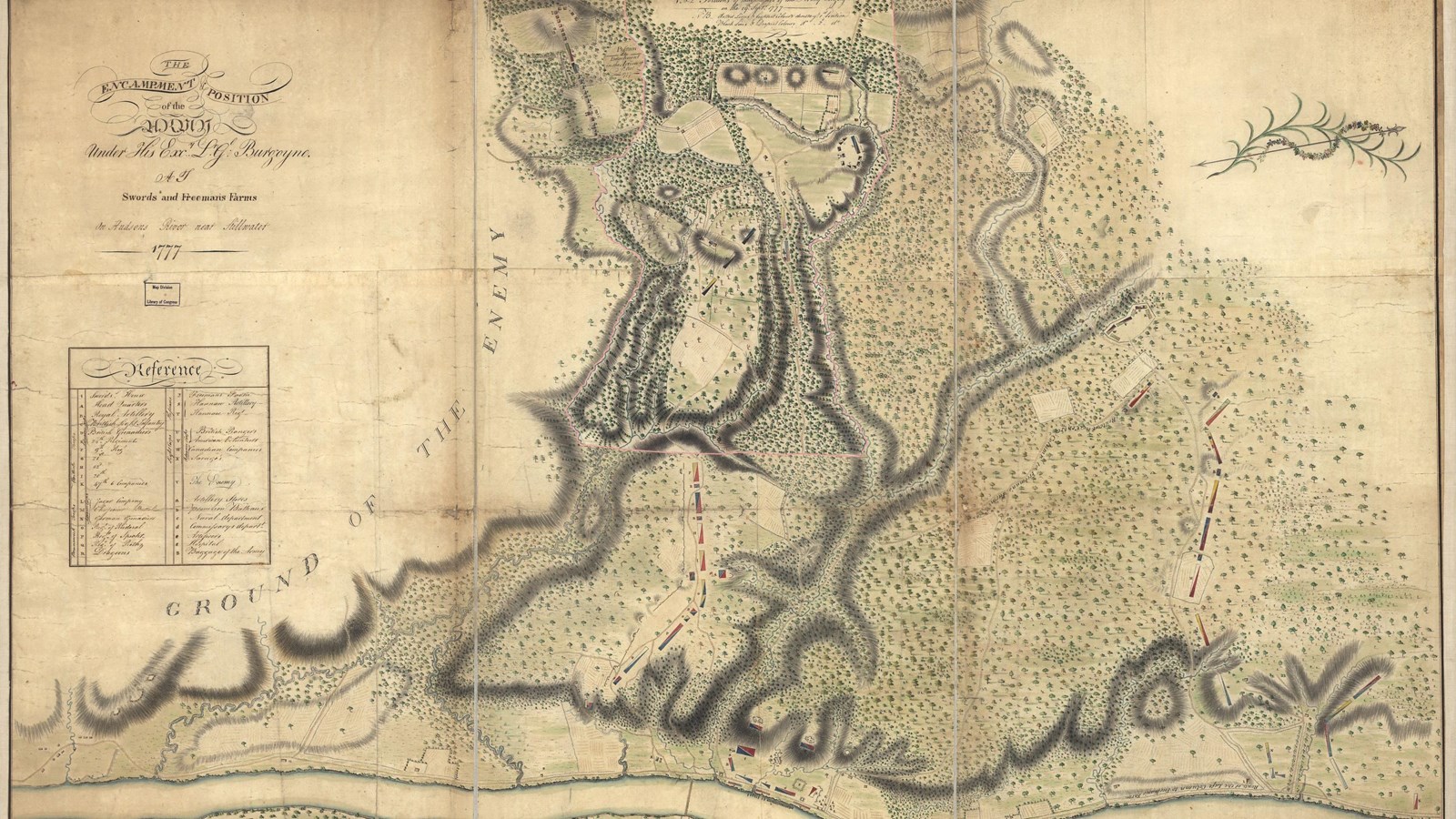 The Wilkinson Trail is a 4.2 mile looped footpath through fields, woods, and hills in the northern section of the Saratoga Battlefield. Be prepared! Wear sturdy shoes, bring water, snacks, bug spray, and sunscreen! If you want a shorter trail, make sure to follow the Liason Trail for a 2 mile hike. 

Along the trail, listen to the Wilkinson Trail Audio Tour and retrace the same path where soldiers marched to and from battle.
The Wilkinson Trail and a Wilkinsons' Tale
Well, there were at least two by that name who share some notoriety in the Battles of 1777.
One was James Wilkinson, who served as a 20 year-old Lieutenant Colonel aide to the American commander, General Horatio Gates. Wilkinson participated in many of the Revolution's early battles and his memoirs of 1816 have been heavily relied on by historians. However, Wilkinson's contempt toward Benedict Arnold has called into question the objectivity of his accounts of Arnold's role in the battles here. How bad was it? Well, Gates and Wilkinson themselves had a major falling out in 1778 over the so-called Conway Cabal. In fact, this feud was far worse than the one between Wilkinson and Arnold. Because of this, there had to be more than just contempt toward Arnold as Wilkinson ended up disliking Gates even more on a personal level!
Considered ambitious and self-serving, Wilkinson led a rather checkered career in politics and the military following the Revolution. He rose to the rank of Major General in the War of 1812. After his death in 1825, historians uncovered a treasonous arrangement he had with the Spanish government which had started in the late 1780s!
Given his questionable career, why would the National Park Service name our primary hiking trail on the Battlefield for such a person?
Well, they didn't. That honor goes to William Cumberland Wilkinson of the British Army. William C. came south with General John Burgoyne's invading army in 1777 as a Lieutenant in the 62d Regiment. By the time the army reached Saratoga much of its trained engineering cadre had either been captured or left behind on garrison assignment. Having special artistic and technical talent, this Wilkinson was tasked with mapmaking for the British Army. His maps are the basis for the trail named for him.
William Wilkinson surrendered with the defeated army and was ultimately paroled in 1780 returning to British service until his retirement from the army in 1786. His maps are technically and artfully detailed renderings of the British (northern) portion of the Battlefield. The American works to the south were largely unknown to the British. Wilkinson's collected maps are now housed at the Library of Congress.
For more information
James Wilkinson
William C. Wilkinson
Library of Congress Map Collection
Last updated: September 30, 2022