Place
The Washington Family Burial Ground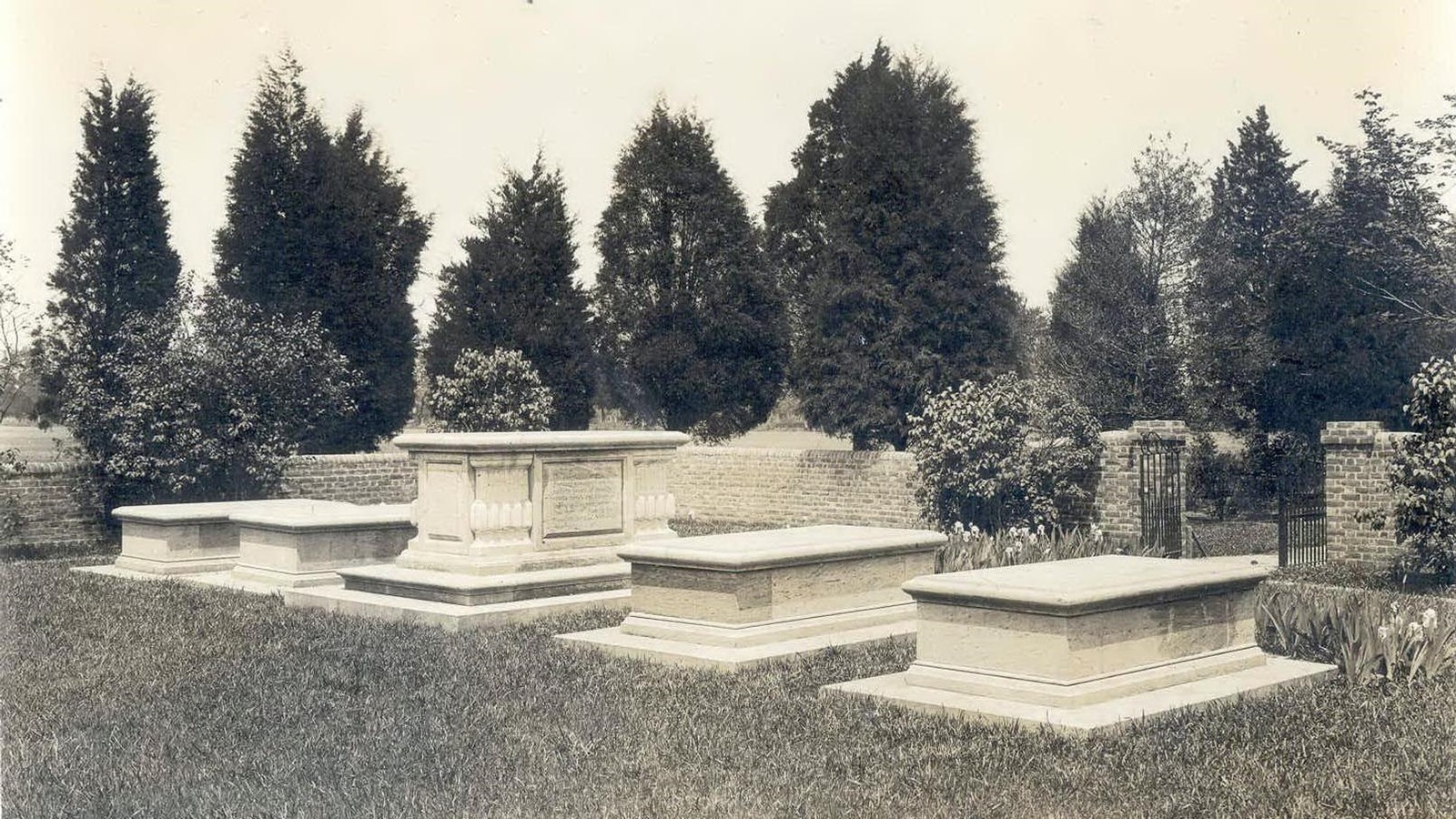 Location:
1732 Popes Creek Road, Colonial Beach, VA 22443
Significance:
Internment location of George Washington's ancestors
Designation:
National Monument
Beginning in the late 17th century, the Washington Family Burial Ground, near John and Anne Washington's Bridges Creek home, was the final resting place for generations of Washington family members. But by the late 19th century, the old "family vault" had become a decayed ruin, with the burial vault sunken into the ground, and worn and broken gravestones surrounding it.

Restoration and preservation efforts at the burial ground began in 1906, ten years after the obelisk was placed to honor the birth site of George Washington. Funded by the Virginia chapter of the Society of Colonial Dames of America, Washington descendants cleaned up the gravestones and enclosed them with a block wall and an ornate iron gate. 

By the time the Wakefield National Memorial Association formed in 1923, the burial ground was again in disrepair. One of the group's primary goals was to "...rescue from decay and preserve the old family vault and burial ground which is in a most neglected condition."

The burial ground restoration effort became another place of contention between the Association, their architect, and the National Park Service. Concerned that the Association's plan for the burial ground was contemporary and expensive, the NPS wanted to pay homage to the ancestors in a "...simple, typical Colonial graveyard." In the end, the design chosen came down to cost, with the National Park Service's cheaper option being selected. Restoration appears to have been completed in 1931, just before the official opening of the park. 

Today, the burial ground stands silent; as a reminder of the efforts to remember the lineage of George Washington at the place of his birth. 
Last updated: May 26, 2021