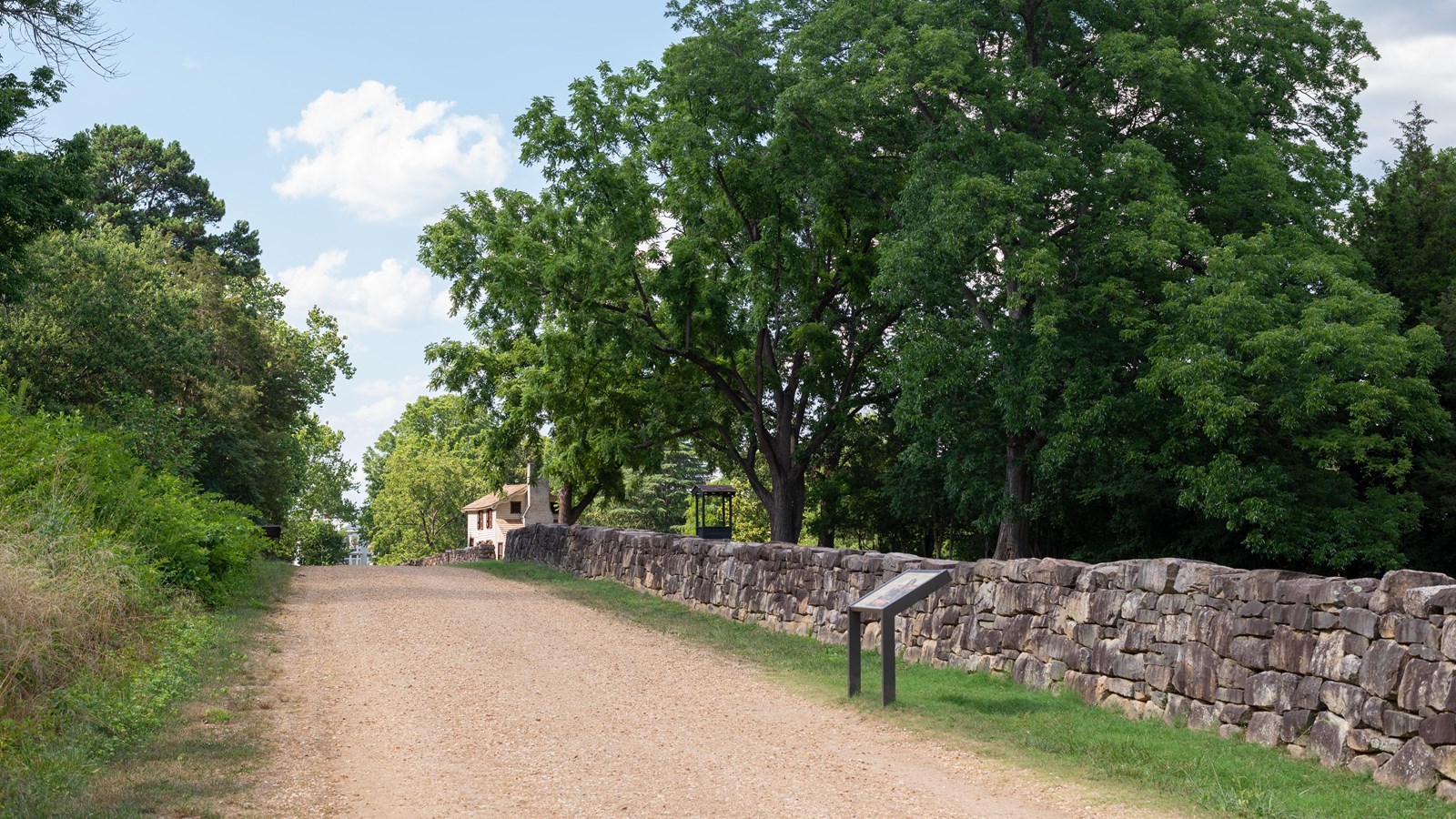 On December 13, 1862, United States forces under General Ambrose Burnside attacked the stone wall along the Sunken Road. Wave after wave of US soldiers marched towards the Confederate line; none made it closer than 50 yards. Confederate troops behind the stone wall and atop Marye's Heights held the high ground with their well defended line. The Federal soldiers' assaults across Fredericksburg's open fairgrounds proved futile and left the soldiers exhausted and demoralized. They would not forget the loss they experienced at the Sunken Road.

After the battle, a question haunted these soldiers: how did this happen? Explore these grounds to learn about the events of December 1862, the circumstances that led to battle here, and the people whose lives were forever changed because of the Battle of Fredericksburg.  
 
While you're here...
Walk the Sunken Road Trail
0.8 mi (1.3 km) loop
Start: Fredericksburg Battlefield Visitor Center, Tour Stop 1
Follow the historic Sunken Road and climb to Marye's Heights leading to the Fredericksburg National Cemetery. Along the way you will pass the Innis House, Kirkland Monument, Willis Cemetery, and interpretive signs that help teach the history of this special place.  
Go on a Ranger Program
Depending on the time of year, you may be able to catch a Ranger program at the Sunken Road. Check the 
Calendar
 for available programs during your visit.  
Visit the Fredericksburg Battlefield Park Store
The Park Store is located across the parking lot from the Sunken Road, next to the visitor center. Learn more about visiting the 
Park Store
.
Last updated: December 4, 2021