Place
The Robert Smalls House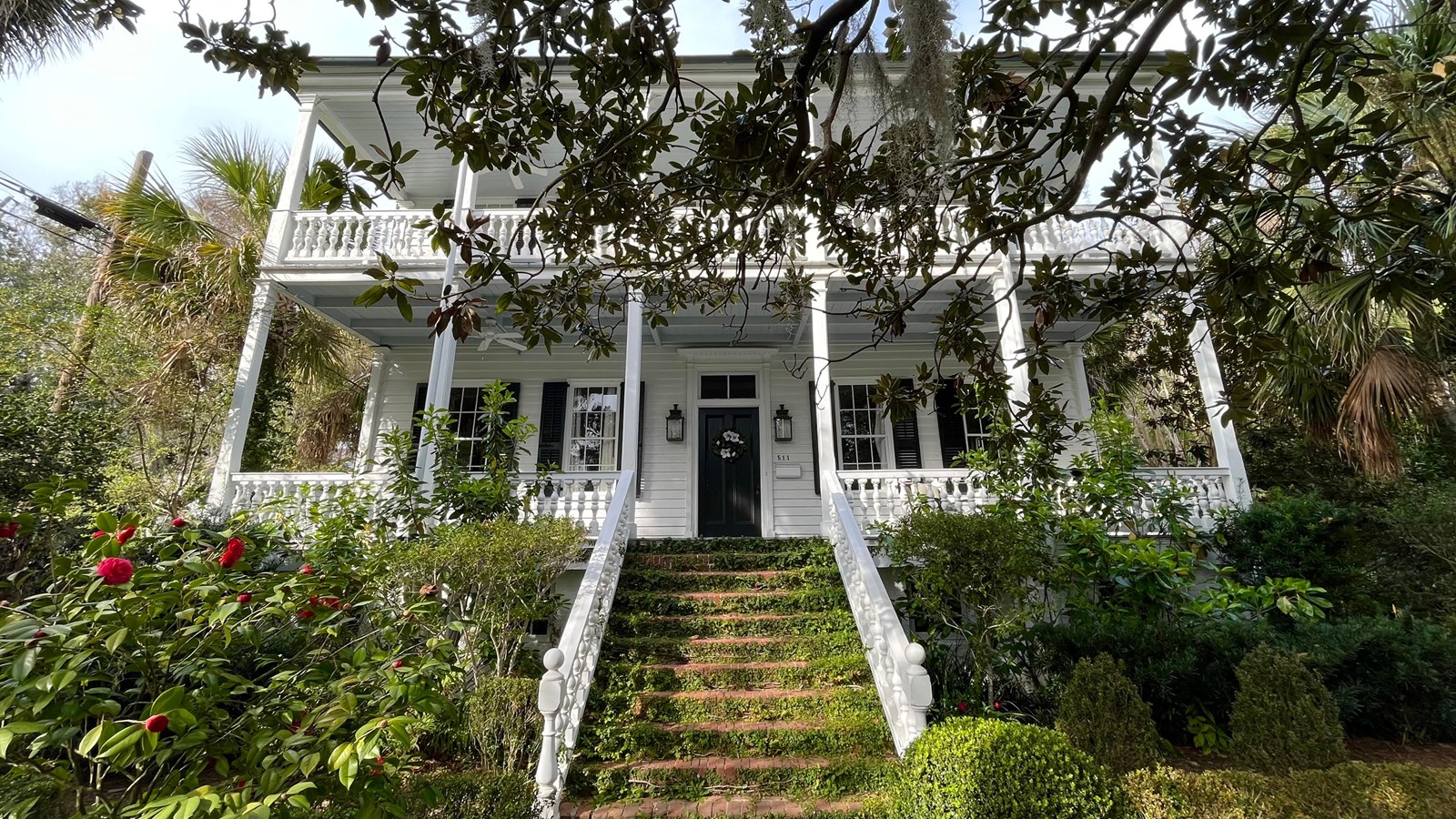 Location:
511 Prince Street, Beaufort, South Carolina
Significance:
Congressman, Civil War veteran, and African American Reconstruction Era figure, Robert Smalls was born enslaved here and later purchased the property for himself and his family.
Designation:
The Robert Smalls House is part of the Reconstruction Era National Historic Network, and is listed on the National Register of Historic Places
MANAGED BY:
Private Ownership
The house at 511 Prince Street was once home to one of Beaufort, South Carolina's most well-known and respected residents, Robert Smalls. Today, the home is a private residence.

Originally constructed around 1840 by Smalls's enslaver, Henry McKee, this building served as a setting for some of the most influential years of Robert Smalls's life - from his time of enslavement to his service as a member of the United States House of Representatives, and as one of the most influential African American figures during the Reconstruction Era. 

Smalls was born on the property on April 5, 1839 to Lydia Polite, who was also enslaved by McKee. For the first twelve years of his life, Smalls bore witness to the horrors of slavery on and around this property, as well as on land owned by McKee on Lady's Island. In 1851, Smalls was hired out and sent to work in Charleston, where, in 1856, he married Hannah Jones, with whom he had two children. Before the start of the Civil War, Smalls worked aboard a transport boat known as "The Planter." It was on this ship that he escaped Confederate forces in Charleston Harbor and self-emancipated himself and his family, as well as several other enslaved crewmen, on May 13, 1862. For this act he received a Congressional reward of $1,500, which he used to purchase the home where he and his mother were once enslaved. 

After white residents fled Beaufort County in 1861, and US troops occupied the region, much of the property abandoned went up for auction due to unpaid taxes. Among the properties that were sold during early Reconstruction was the former McKee home, which Smalls purchased for $605 in January 1864. He lived in this house with his family for the rest of his life. When he died in 1915, the home was inhereted by his descendants. His daughter, Elizabeth Smalls Bampfield, noted in a 1959 interview that the home remained in the family's hands until the early 1950s. In 1974, the house was designated a National Historic Landmark and in 2022 was listed on the Reconstruction Era National Historic Network. 
Last updated: April 19, 2023