Place
Original Erie Canal & Bellamy Harbor Park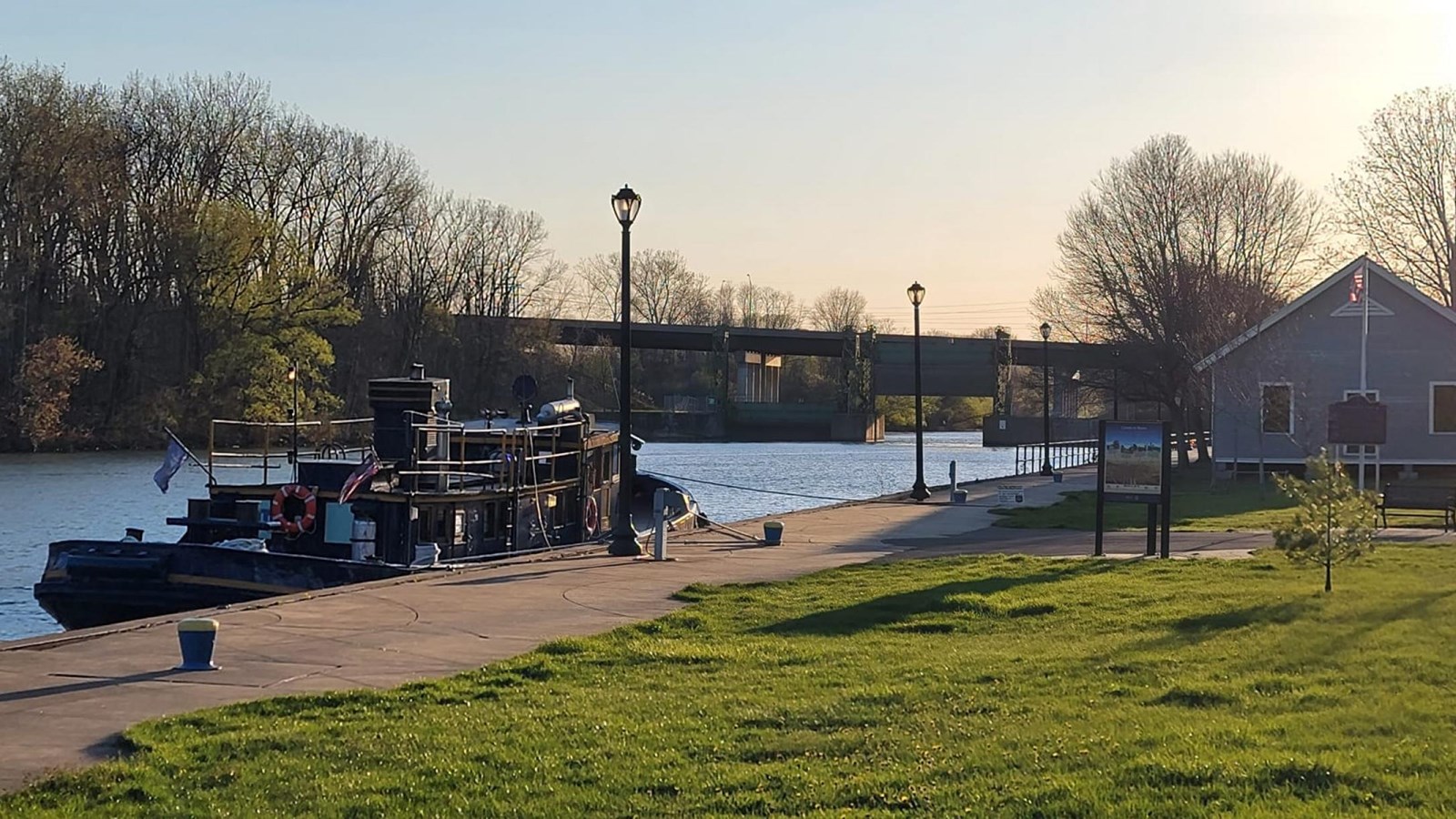 Location:
139 E Whitesboro St #111, Rome, NY 13440
Significance:
This park is where the Erie Canal was first dug in Rome, NY and the near the location of two forts that proceeded the historic Fort Stanwix.
Benches/Seating, Bicycle - Rack, Canoe/Kayak/Small Boat Launch, Cellular Signal, Dock/Pier, Electrical Outlet/Cell Phone Charging, Historical/Interpretive Information/Exhibits, Information, Pets Allowed, Picnic Table, Recycling, Scenic View/Photo Spot, Trailhead, Trash/Litter Receptacles
Bellamy Harbor Park in Rome, NY is situated next to the Mohawk River and Erie and Barge Canals. This park is filled with canal history as the first shovelfuls of earth that became the Erie Canal were dug in the vicinity. Today, it is the intersection of the modern Barge Canal and its largest feeder, the Mohawk River. 

Park Trails connect to the larger Erie Canal Trailway/Empire State Trail System and the water is park of the Erie Canal Water Trail. The park is bike friendly with racks about to lock your equipment to. A kayak launch is available for those wanting to paddle and explore or fish. There is a large frontage for docking the boats of those traveling the canal. A welcome center available in the summer for both cyclists and boaters. There are picnic tables for those who'd like to have a meal with a view and there are many restaurants available in the area that provide delivery.

Scattered throughout the park and its connecting trails are markers and signs dedicated to the original Erie Canal, trade along the Mohawk River, and the historic forts built in the location. 

Fort Stanwix National Monument sits 1 mile walking distance from the location, via Mill Street and Dominick Street. 
Last updated: May 25, 2022