Place
The Memorial House Museum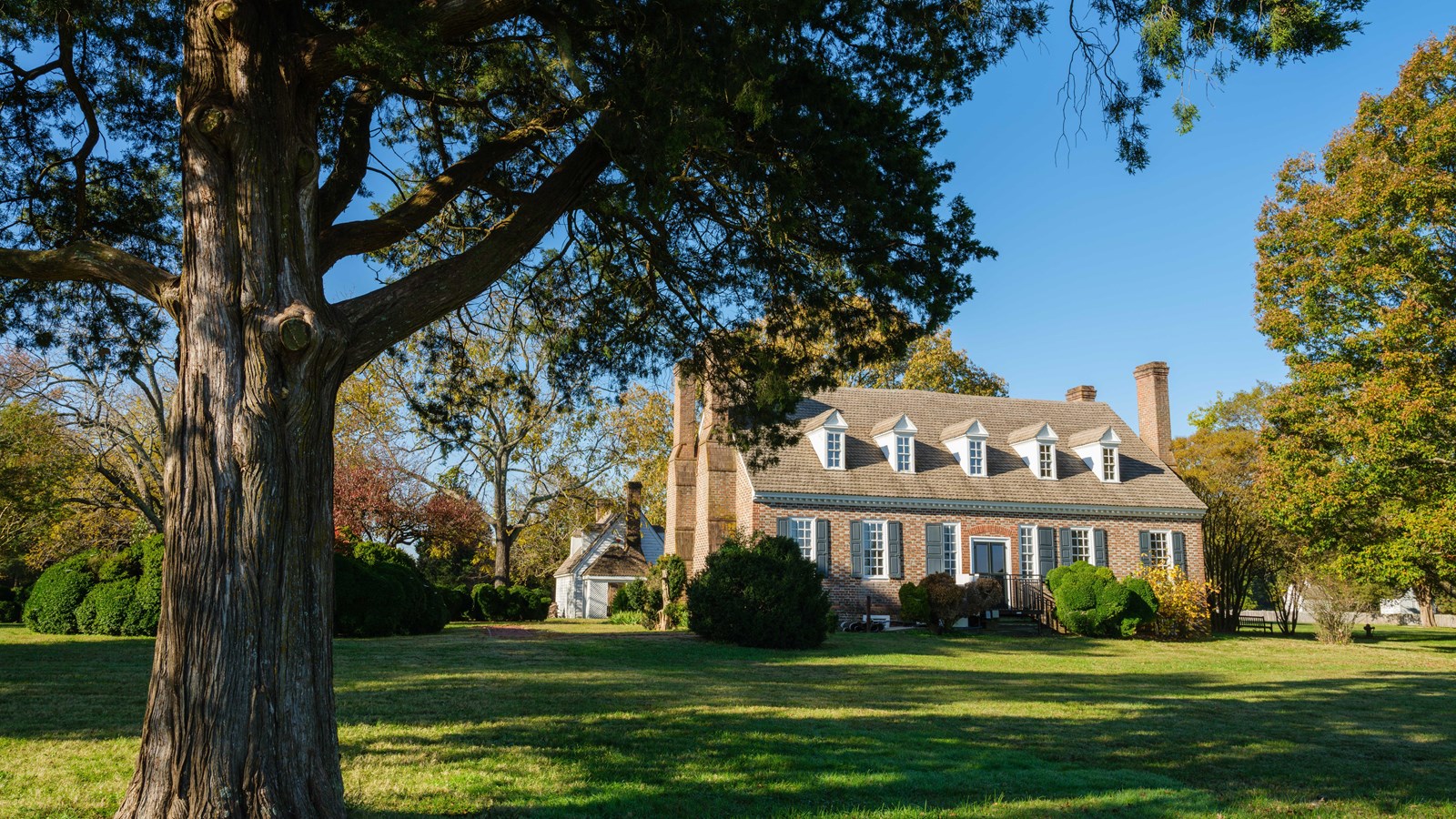 Location:
1732 Popes Creek Road, Colonial Beach, VA 22443
Significance:
Presidential Memorial
Designation:
National Monument
Benches/Seating, Historical/Interpretive Information/Exhibits, Information - Ranger/Staff Member Present
In June of 1923, a group of public-spirited women met in the home of wealthy socialite Josephine Wheelwright Rust, a descendant of the Washington Family, to discuss plans to develop George Washington's birthplace for the anniversary of his 200th birthday in 1932. During this meeting, the Wakefield National Memorial Association (WNMA) was born and Rust became the group's president. As president, Rust's vision was to build from scratch a "Memorial House" at the place of Washington's birth and surround it with the appearances of an 18th century plantation environment. This romantic, but unrealistic vision would create a series of challenges to the entire development of the Historic Area and the Memorial House Museum.

Rust initiated her plan by approaching Congress for funding to build the house. Congress agreed to the request and sent instructions to build a house as close as possible to the originial design. With no surviving images of Washington's birthhouse to use as inspiration, it is rumored that Rust decided to base the house on the architecture of local colonial structures that she had known growing up, including her childhood home, Twiford, still located in Westmoreland County today. Rust's "Memorial House" would not resemble the birthhouse of George Washington as it would be much larger and grander than the 1732 home. 

Rust was determined to place the Memorial House at the same location of the monument the War Department had placed in 1896. Although the monument stood on grounds that were reputedly the location of the birthhouse, there were many who doubted that it was the actual location. Moving the monument was also costly, and seemed to some to be a frivolous expense, considering the nation was in the midst of the Great Depression. Nonetheless, Rust perservered. The funds to move the monument arrived, and it was removed from its existing base, loaded on carts in pieces, and installed on a new base at the entrance to the park. 

With the arrival of the National Park Service (NPS), who arrived after the creation of George Washington Birthplace National Monument in January 1930, Rust found challenges with her ideas for not only the Memorial House, but the Colonial Revival Garden, and the buildings and layout of the Historic Area. 

Rust's plans for the Memorial House Museum went forward, and the house was completed in the summer of 1931, in time for the Bicentennial of Washington's birth. On June 26, 1931, Rust died, only four days after turning over the deed for the property to the National Park Service. A tribute service was held for her on February 11, 1932, in the Memorial House Museum with many WNMA members in attendance. On May 14, 1932, the Memorial House Museum was officially opened by the National Park Service. 
Last updated: August 31, 2021