Place
The Captains' Return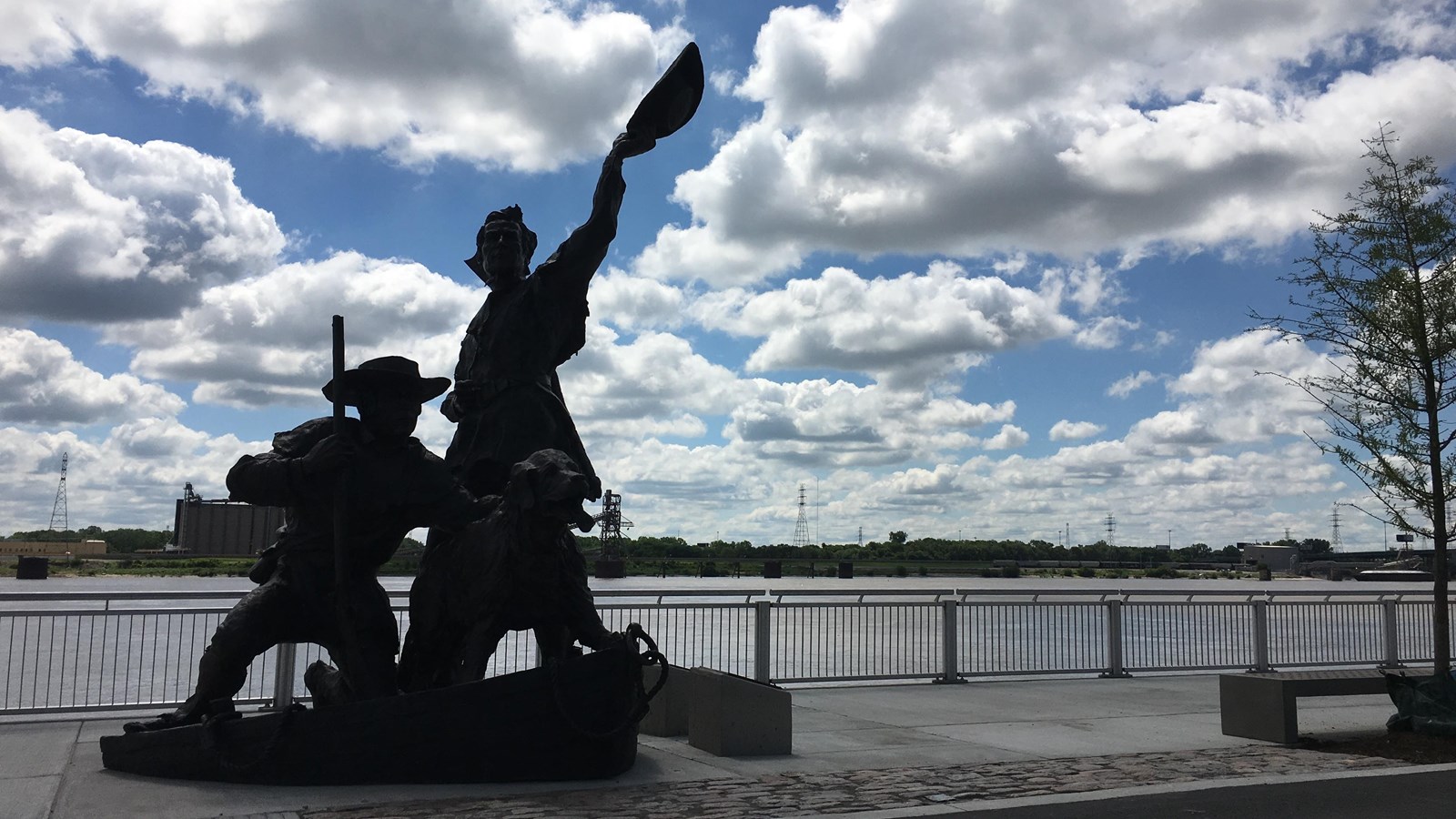 Commissioned by the Greater St. Louis Community Foundation to mark the bicentennial of the end of the Lewis and Clark Expedition, this 22 foot tall bronze statue shows the return of William Clark and Meriwether Lewis to St. Louis in 1806.

After its initial placement in 2006, flooding of the Mississippi River often led to the sight of the partially submerged statue with Clark waving his hat as in distress. In 2014, the statue was removed and restored to fix damage from the floods. In 2016, the statue was returned to the riverfront to a location slightly south and about 17 feet higher than before.  

The sculptor, Harry Weber's work is a familiar sight for St. Louisians with thirty-one works in the city, including the statues of Dred and Harriet Scott at the Old Courthouse, the Plaza of Champions at Busch Stadium and Malcom Martin at Malcom W. Martin Memorial Park across the Mississippi River. 
Last updated: April 16, 2021