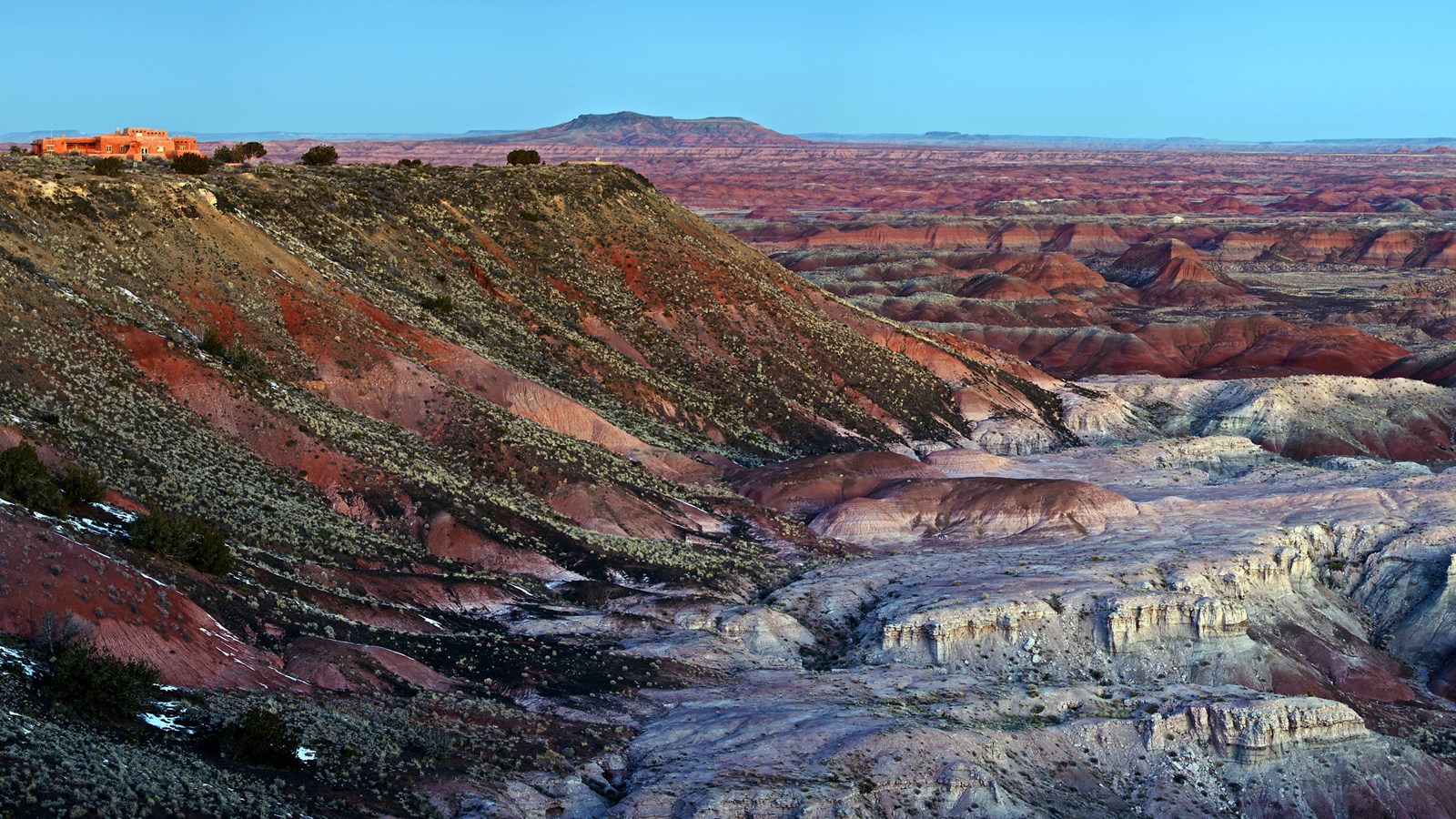 Location:
Located 1.5 miles from the north entrance of the park.
Significance:
Overlook for the red part of the Painted Desert and trailhead.
Historical/Interpretive Information/Exhibits, Parking - Auto, Parking - Bus/RV, Scenic View/Photo Spot, Wheelchair Accessible
This overlook has a parking lot with some pull through sites, bike rack, wayside exhibits, a scenic view of the red part of the Painted Desert, and two trailheads. Trails from this spot include the Painted Desert Rim Trail and the Tawa Trail. The point is named for Tawa, the Hopi Sun Spirit. According to Hopi beliefs Tawa is the Creator, and it was he who formed the First World out of Tokpella, or Endless Space, as well as its original inhabitants.
Last updated: December 22, 2022