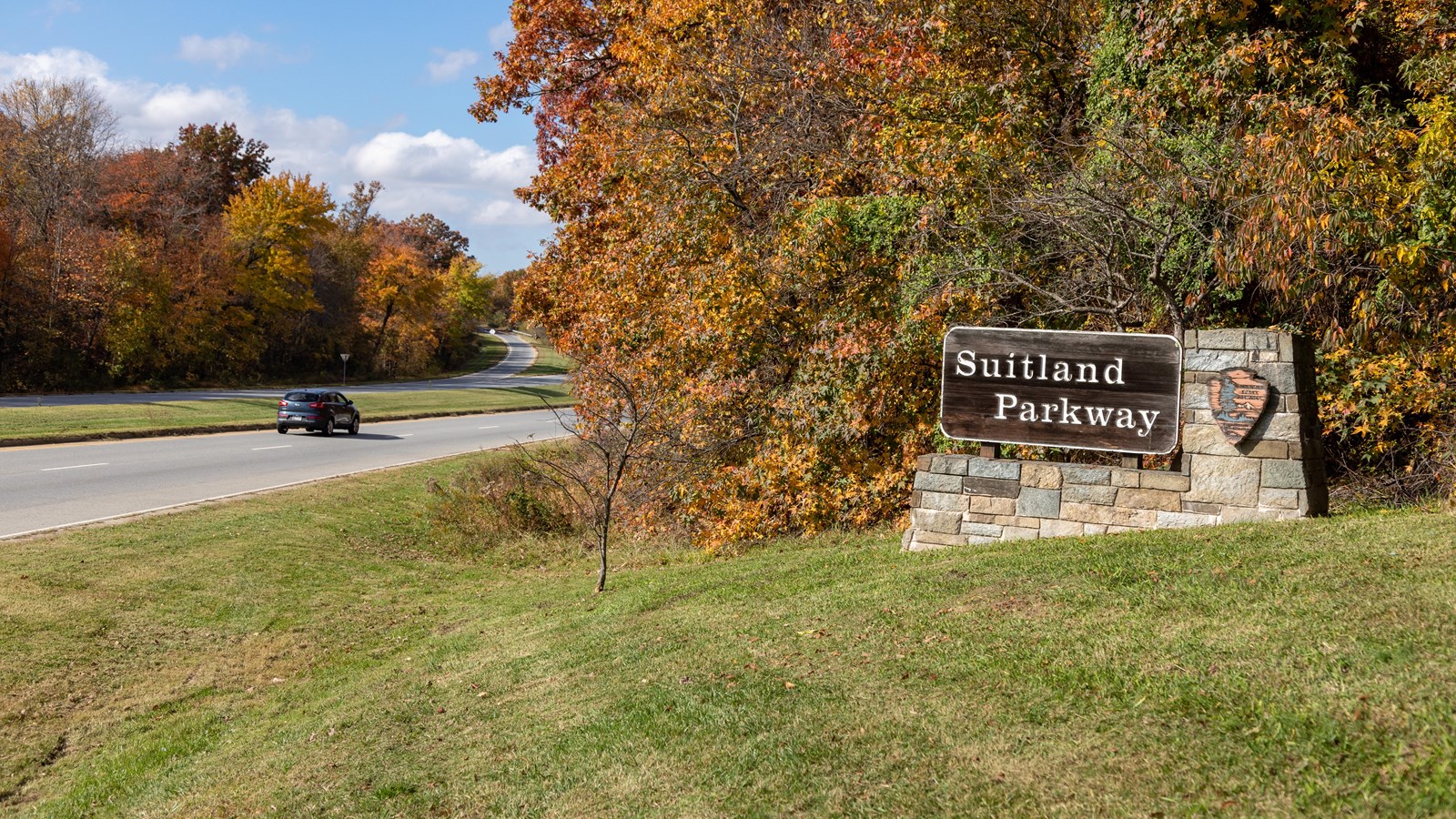 Suitland parkway, now part of National Capital Parks-East, extends 9.18 miles from the end of the South Capitol Street bridge in the District of Columbia to Route 4 in Maryland. Authorized by President Roosevelt as a national defense road during World War II, this new highway would allow direct access from Boiling Field in Washington, D.C. to Camp Springs Army Air Base in Maryland. Officially opened on December 9, 1944 the parkway design and construction combined the efforts of the Public Roads Administration, District of Columbia Engineer, National Park Service, National Capitol Park and Planning Commission, and the Maryland National Capitol and Park Planning Commission.1 Boiling Field and Camp Springs Army Air Base were renamed Boiling Air Force Base and Andrews Air Force Base respectively in 1945.

Legislation, introduced in 1949, called for the permanent transfer of the parkway and "all (its) lands and easements heretofore or hereafter acquired by the United States" to the National Park Service. H.R. 2214 passed Congress on August 17, 1949. The law stated that the Suitland Parkway be "developed, operated, and administered as a limited access road primarily to provide a dignified, protected, safe, and suitable approach for passenger-vehicle traffic to the National Capital and for an uninterrupted means of access between several Federal establishments adjacent thereto and the seat of government in the District of Columbia. " 

All information from the HISTORIC AMERICAN ENGINEERING RECORD for Suitland Parkway. 
Last updated: May 19, 2023