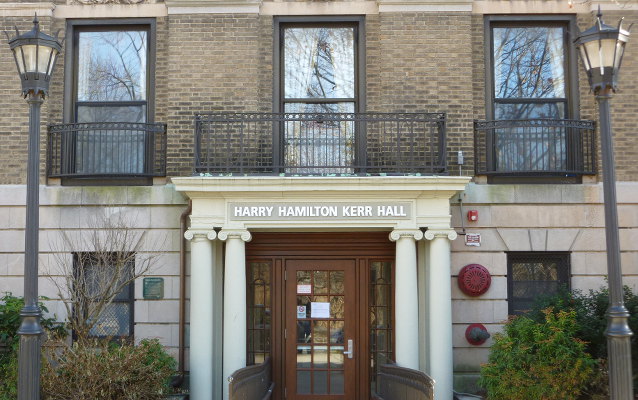 Quick Facts
Location:

Boston, Massachusetts

Significance:

The Students' House made it easier for young women to pursue higher education at Boston schools

Designation:

National Register of Historic Places

OPEN TO PUBLIC:

No
Designed specifically to serve as a rooming house for young female students, Students' House recalls changes that the inclusion of women brought to American higher education. During the first decade of this century, many Boston schools did not provide dormitory facilities, and female students were often forced to live in cheap, unregulated rooming houses. The Students' House and other similar facilities in the area were constructed by educated and affluent women and church groups with the express purpose of making it easier for young women to pursue higher education by providing a safe and healthy environment and access to proper meals near their colleges.
Constructed in 1913-1914, the Students' House, a symmetrical six-story brick Federal Revival dormitory building, built and designed by a Boston architectural firm specializing in educational buildings, was designed with an I-plan to allow an outside window for each small room and with simple but pleasing architectural elements, reflecting the firm's interest and experience in low-cost housing.
The 85 women initially housed in the Students' House attended the New England Conservatory of Music for the most part. Later, the Conservatory provided its own dormitories, and the students came from the Museum School of the Museum of Fine Arts, Forsyth Dental School, and the Massachusetts College of Pharmacy.