Place
Stovepipe Wells Village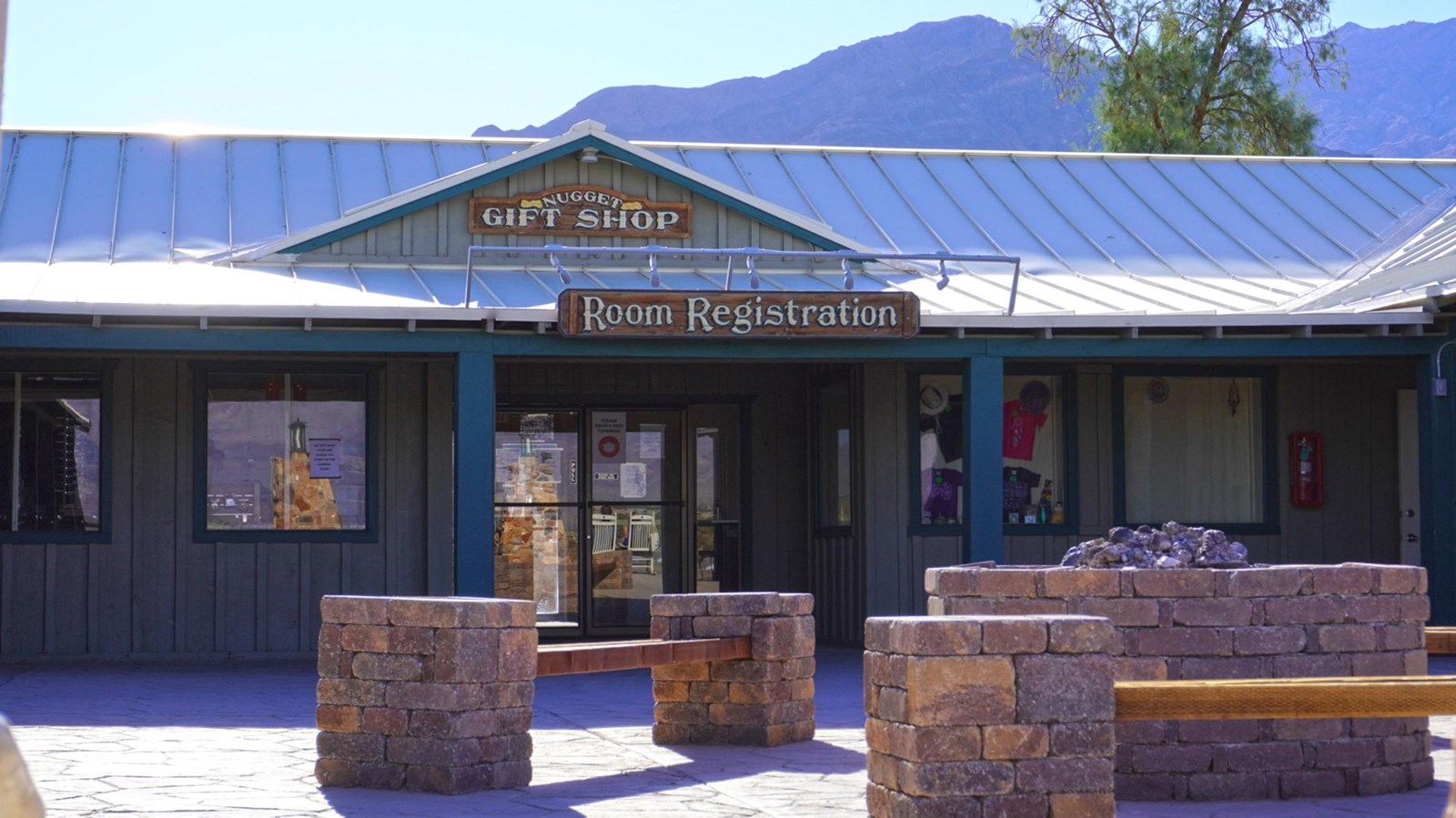 Location:
Death Valley National Park
Significance:
Park Concessionaire
Accessible Rooms, Cellular Signal, Electrical Hookup - Boat/RV, Firewood For Sale/Available, Food/Drink - Bar/Alcohol For Sale, Food/Drink - Restaurant/Table Service, Food/Drink - Snacks, Fuel (Diesel), Fuel (Unleaded), Gifts/Souvenirs/Books, Groceries/Convenience Items, Historical/Interpretive Information/Exhibits, Ice, Internet/WiFi Available, Parking - Auto, Parking - Bus/RV, Restroom, Showers, Supplies - Camping/Outdoor, Supplies - General, Swimming Pool, Toilet - Flush, Trash/Litter Receptacles, Water - Drinking/Potable, Wheelchair Accessible
Stovepipe Wells Village offers numerous visitor services through Death Valley National Park's Authorized Concessioner, Death Valley Lodging Company.
Lodging
A rustic motel styled to evoke the rich history of the area offers guest rooms, meeting space, and a swimming pool.
RV Park and Campground
RV full-hookup sites are available and offer access to the swimming pool. A nearby NPS-operated campground offers tent camping options.
Restaurant
The Toll Road Restaurant and Badwater Saloon offer dining options and boxed lunches (upon request).Check their website for current hours.
General Store and Gas Station
Unleaded fuel is available 24/7 by paying at the pumps with credit/debit card. A general store and gift shop offer souvenirs, traditional Native American crafts, food & drinks and other items for sale.
Reservations and More Information
Visit the
Death Valley Lodging Company website.
Last updated: January 23, 2021