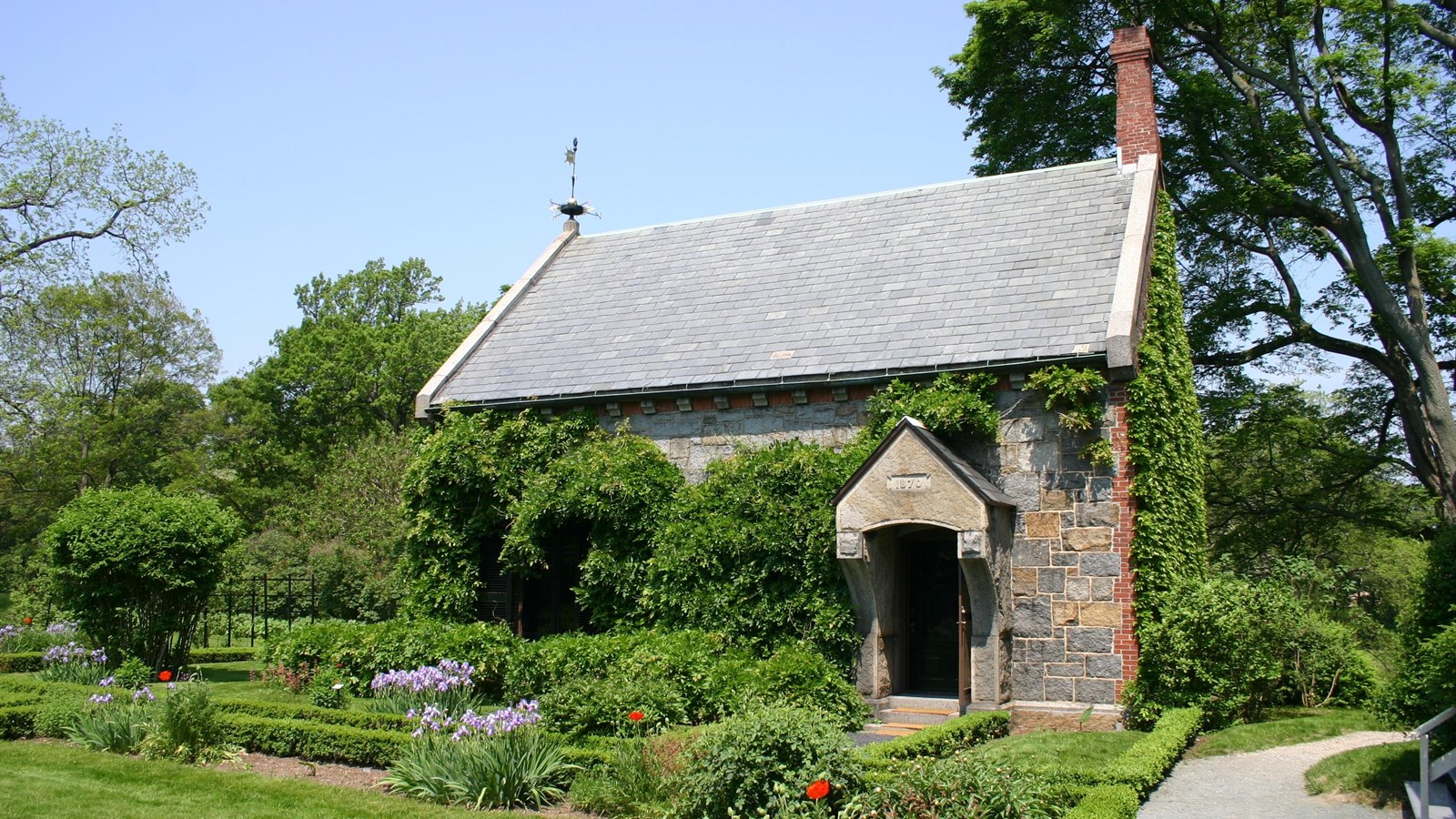 Significance:
The library that houses the books of John Quincy Adams.
"You will never be alone with a poet in your pocket." - John to John Quincy Adams 
John Quincy Adams acquired more than 6,000 books over the course of his life. His son, Charles Francis Adams, built this Stone Library in 1870 to house his father's collection. The books are in up to 14 different languages and cover topics from religious texts to novels. John Quincy Adams's grandson, Henry Adams, researched and wrote his nine-volume 
The History of the United States During the Administrations of Thomas Jefferson and James Madison
 in this library.   
The Stone Library is open seasonally for by guided tour only. Please visit
Adams National Historical Park's Recreation.gov webpage
for information on the next available tour.
Last updated: October 27, 2020