Place
Stateline Auxiliary Launch Ramp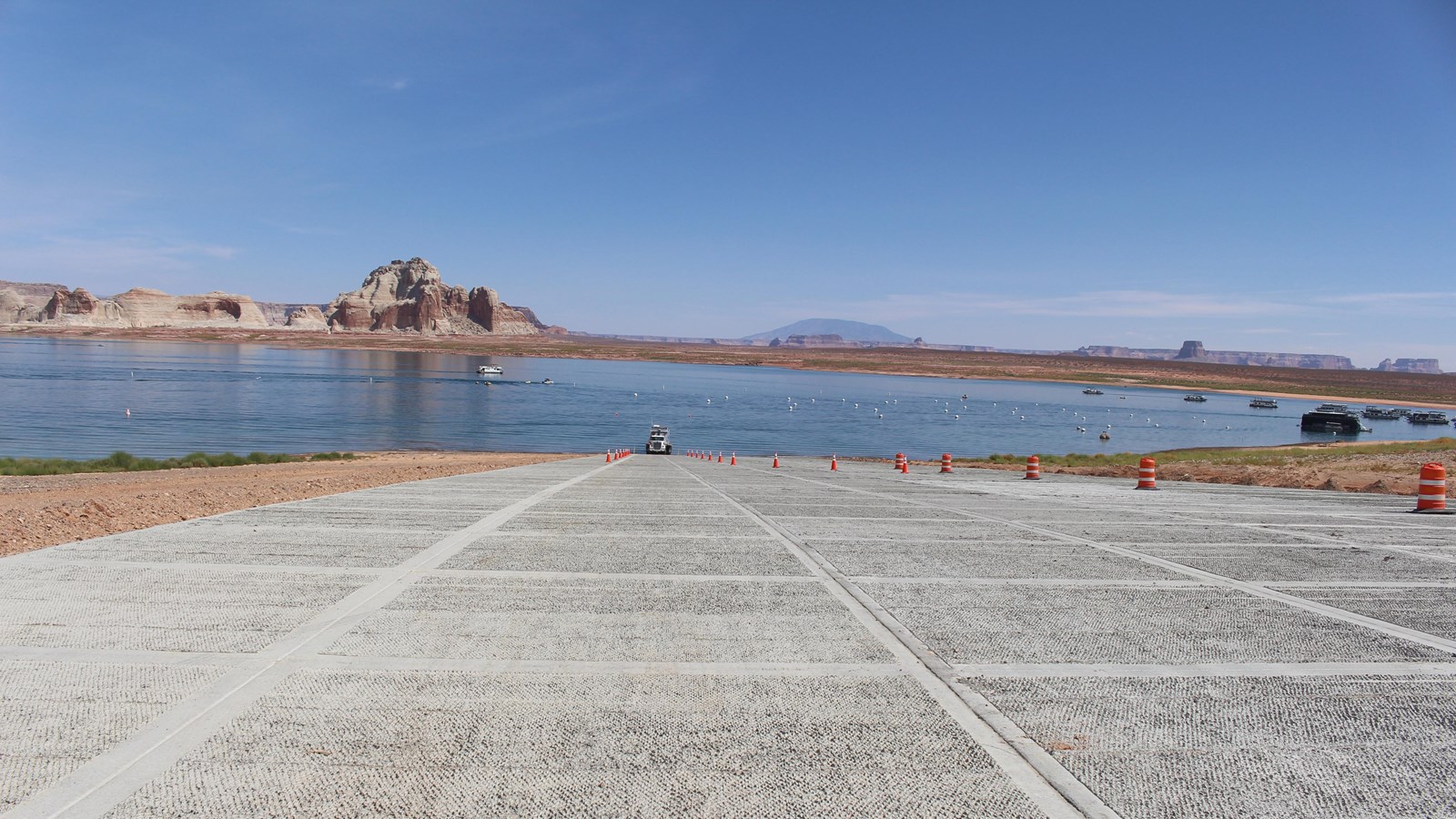 Location:
A spur on the right side of Stateline Ramp off of Lakeshore Drive.
Significance:
Boat Launch
Aquatic Invasive Species Inspection, Boat Ramp, Information - Ranger/Staff Member Present, Parking - Boat Trailer
Stateline Auxiliary Launch Ramp, located after a turnoff from the Stateline Launch Ramp near what used to be Wahweap Swim Beach, is open for launch and retrieval of motorized vessels daily. Paddlecraft should not use this ramp, they should go to Wahweap Main or Antelope Point Public ramps.
 
The National Park Service, in partnership with Aramark, rehabilitated the Stateline Auxiliary Boat Ramp to provide access to the southern parts of Lake Powell during low water conditions. Temporary closures are anticipated as ramp extension construction continues. The Stateline Auxiliary Ramp is located in the highest visitation area of Lake Powell and is accessed via Highway 89 near Page, Arizona.
Auxiliary ramp is accessed from the spur road on the right of the the Wahweap Stateline Main Ramp.
Prepare all boats in the Stateline Main Ramp parking lot before accessing the auxiliary ramp. 
Boat launch and retrieval will only occur on installed boiler plate materials and the useable area will be marked.  
Parking will remain in designated parking lots only.  
All boats exiting Lake Powell must follow decontamination protocols to keep quagga mussels and other aquatic invasive species out of other bodies of water. Check your home state's regulations. Always Clean, Drain, and Dry your vessel and gear.

Check ramp conditions before you arrive on our Low Water Webpage.
Last updated: May 1, 2023