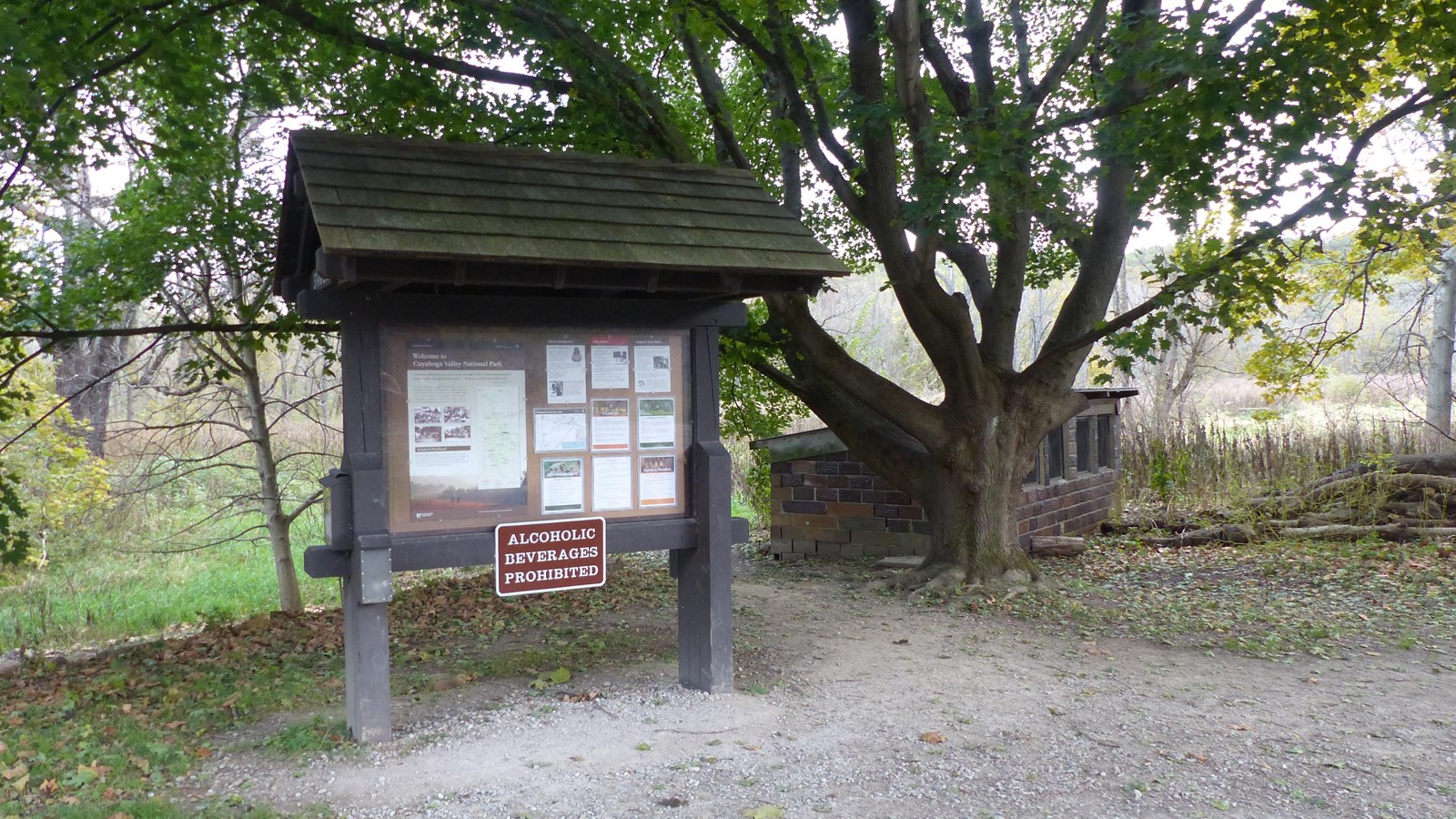 Location:
6093 Stanford Road, Peninsula, Ohio 44264 (limited parking)
Significance:
Stanford Trailhead provides parking for Stanford House and a popular trail to Brandywine Falls.
Designation:
National Register of Historic Places; Ohio and Erie Canalway National Heritage Area
Audio Description, Information - Maps Available, Information Kiosk/Bulletin Board, Picnic Table, Trailhead, Trash/Litter Receptacles
Stanford Trailhead is a small parking area for Stanford Trail. The 1.5-mile woodland trail leads to Brandywine Falls. Be prepared for steep hills and unpaved, potentially muddy surfaces. As you get close to the waterfall, you'll see the Brandywine Gorge Trail on your left. It provides an alternate route to the waterfall with up-close views of Brandywine Creek. The parking also serves Stanford House, an overnight facility operated by the Conservancy for Cuyahoga Valley National Park.

Stanford Trailhead sits behind a large red barn that was part of the Stanford family farm. It is a raised three-bay barn, also known as an English barn. The second floor was used for processing and storing grains. The basement, which may have been added later, housed livestock. Dairying was part of the Stanford farm operations.
Last updated: November 8, 2023