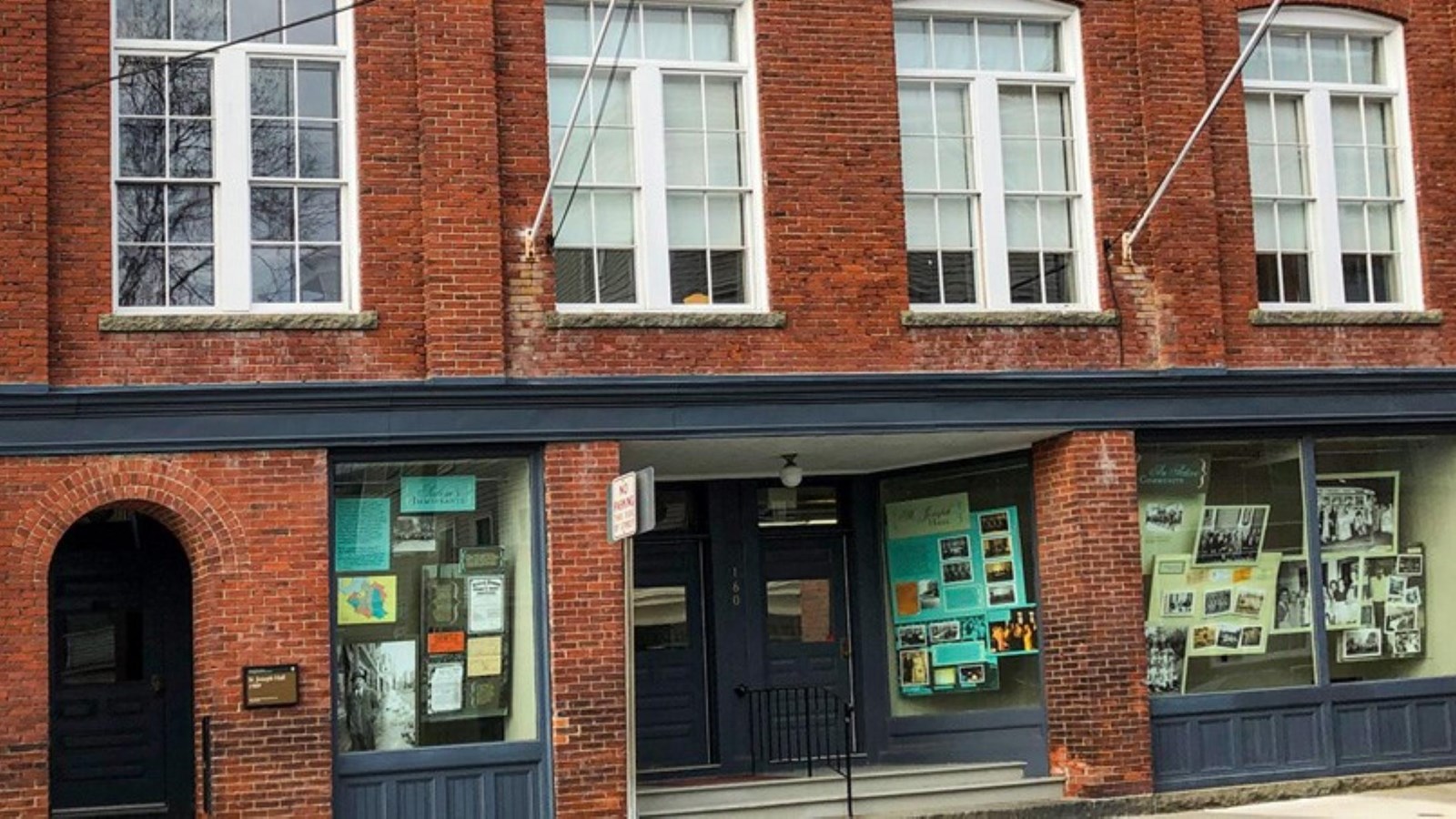 Location:
Salem, Massachusetts
Significance:
St. Joseph Hall helped create an ethnic and community identity for Polish immigrants
Polish immigrants began arriving in Salem in the late 19th century, drawn by the opportunity for work in the cotton mills and other factories in the area. By the turn of the 20th century, the western end of Derby Street had become the heart of the Polish Community in Salem.

The St. Joseph Society was founded in 1897 as a fraternal society that provided aid to its members in the form of assistance in times of illness or financial hardship, as well as funeral benefits. By 1909, the society was strong enough that they were able to build a three-story headquarters.

The first floor was retail space that could be rented out to provide an income for the support of the building. The large hall on the second floor was the site of hundreds of weddings, dances, plays, and other social events in the Polish community. On the top floor, several apartments were built to house new immigrants until they could get permanently settled.

As the twentieth century moved on, the St. Joseph Society became more of a social organization, regularly hosting dances and fielding baseball and basketball teams that played other youth teams in the region.

By the 1980s, the Polish community had spread out all over the region as young men and women left Salem to find jobs. St. Joseph Hall was sold to the National Park Service in 1988, and has been renovated to house administrative and maintenance facilities. The front of the building has been restored to its original appearance, and today there is an exhibit on Salem's Polish community in the front windows of St. Joseph Hall.
Last updated: November 7, 2021