Place
St. Charles Historic District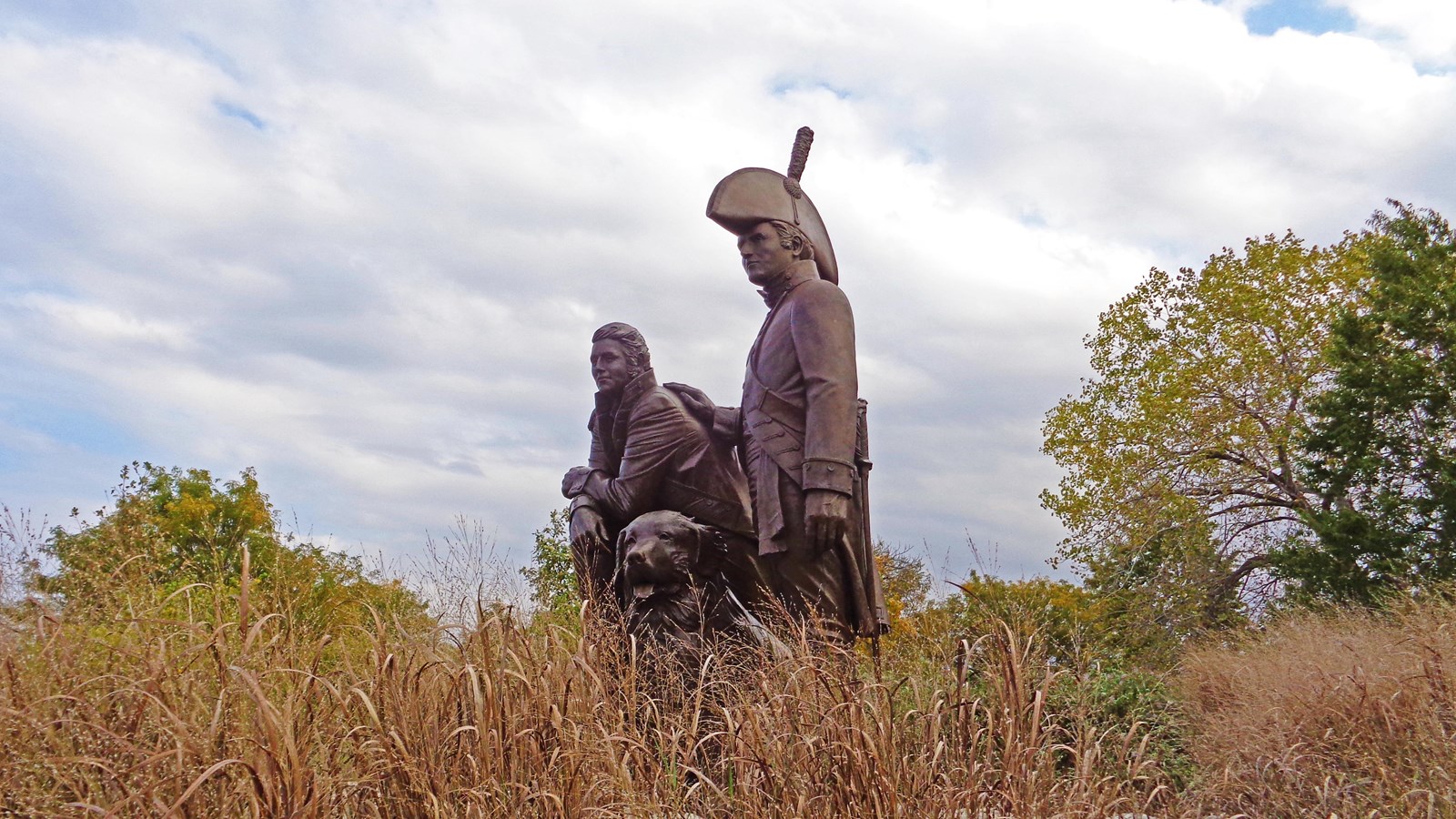 Location:
St. Charles, MO
Significance:
Cruzatte and Labiche joined the Corps
Designation:
National Historic District
St. Charles, Missouri was the first permanent European settlement on the Missouri River, and it was one of the first such settlement in the state of Missouri. On May 14, 1804 Clark and approximately 42 men docked there and would remain for 6 days while waiting for Lewis to complete business in St. Louis. It was their final outpost before continuing on the Expedition West.
 
While in St. Charles Clark recruited Pierre Cruzatte and Francois Labiche into the Corps serve as boatmen and interpreters. Additionally, several members of the Corps celebrated the coming journey heavily, resulting in court-martials and punishments. John Collins received 50 lashes for being absent without leave (AWOL), misbehaving at a ball and using disrespectful language to Clark. William Werner and Hugh Hall were also found guilty of being AWOL and received sentences of 25 lashes each. Lewis arrived at 6:30pm on May 20 and the entire crew set out on their journey to the Pacific Ocean on May 21, 1804.
The St. Charles Historic District is a High Potential Historic Site on the Lewis and Clark National Historic Trail.
 
On May 16, 1804, Clark wrote, "we arrived at St. Charles at 12 oClock a number Spectators french & Indi­ans flocked to the bank to See the party. This Village is about one mile in length, Situated on the North Side of the Missourie at the foot of a hill from which it takes its name Petiete Coete or the Little hill [Les Petites Côtes (the Little Hills)] This village Contns. about 100 houses, the most of them Small and indefferent and about 450 inhabitents Chiefly French, those people appear pore, polite & harmonious." Lewis arrived two days later and after final preparations, the full expedition embarked upriver on May 21. On the return jour­ney, "the party rejoiced at the Sight of this hospital village" and they stayed overnight on September 20-21, 1806.
The earliest European settlement on the Missouri River, St. Charles began as an outpost for traders circa 1769. By the time of the 1804 Louisiana Purchase, the French inhabitants of the town were surrounded by American settlers in the countryside. As both river and land transportation increased, St. Charles grew in prominence. It became Missouri's first state capital, from 1821 to 1826. The St. Charles Historic District encompasses an area eight-and-a-half blocks long and one-and-a-half blocks wide and includes buildings constructed between 1807 and the 1890s. Frontage along the west bank of the Missouri River includes a commemoration of Lewis and Clark in the approximate area of their campsite. The Lewis and Clark Boat­house and Museum is located nearby.
Last updated: November 27, 2020