Place
Spotsylvania Battlefield Exhibit Shelter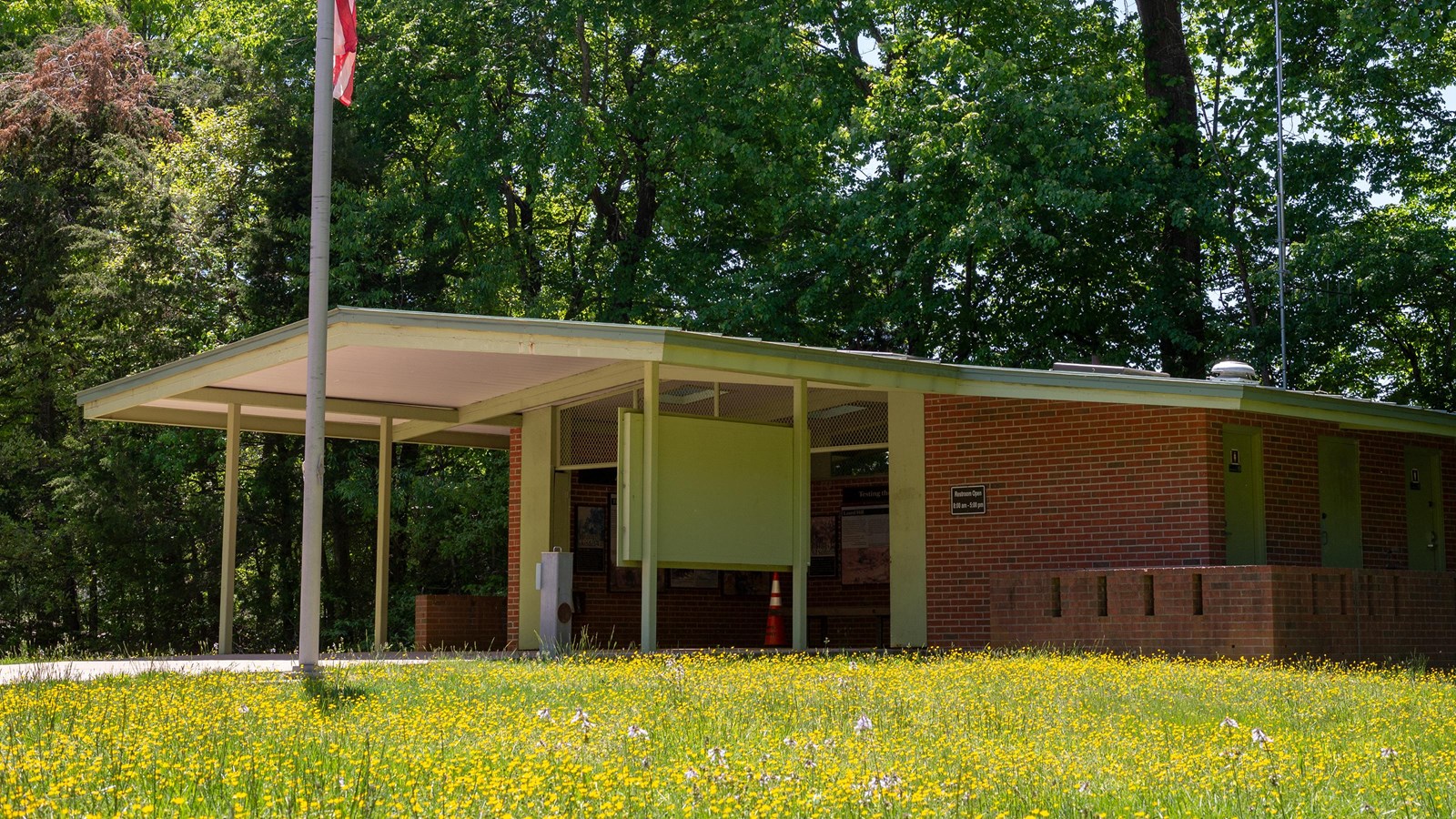 Location:
9550 West Grant Drive, Spotsylvania, VA 22553
Historical/Interpretive Information/Exhibits, Restroom, Trailhead
Begin your journey of the Spotsylvania Court House Battlefield at the Exhibit Shelter. The interpretive panels here provide an overview of the battle and the consequences of this long engagement. Bathrooms and a water fountain are also here.

The Battle of Spotsylvania Court House began here on May 8, 1864. Marching down the Brock Road from the north, Federal forces ran into Confederate opposition across the road from here, at a site called Laurel Hill. A section of the Spotsylvania History Trail covers the fighting at Laurel Hill, before returning here. Repeated Federal attacks against Laurel Hill failed to dislodge the Confederate defenses, and both sides settled into building trenches and other fortifications.

Fighting continued here on May 9, and in the morning a Confederate sharpshooter killed Maj. Gen. John Sedgwick, the highest-ranking Union officer to die in the Civil War. Union veterans dedicated a monument to Sedgwick in 1887, which can be seen at the entrance to the park.

Realizing they could not break through at Laurel Hill, the commanders of the Union forces, Ulysses S. Grant and George G. Meade, began to look for other ways to get around the Confederates led by Robert E. Lee. Thus started a nearly two-week long battle that led one Union soldier to write "Gettysburg is a skirmish compared to this fight."
While you're here...
Drive the Battlefield
The Spotsylvania Battlefield Driving Tour consists of 8 tour stops through the battlefield and begins here. Follow the brown tour signs through the battlefield. Tour stops are indicated on the park map and with the round signs onsite. 

Hike the Spotsylvania History Trail
5.7 mi (9.2 km) loop
This trail weaves throughout most of the Spotsylvania Battlefield, passing much of the 14 miles of earthworks on the battlefield and covering the majority of tour stops. You can start the trail from the Exhibit Shelter to walk a loop around the battlefield, or connect at one of the tour stops. The route includes trails and some walking on roads. 
 
Last updated: May 17, 2022