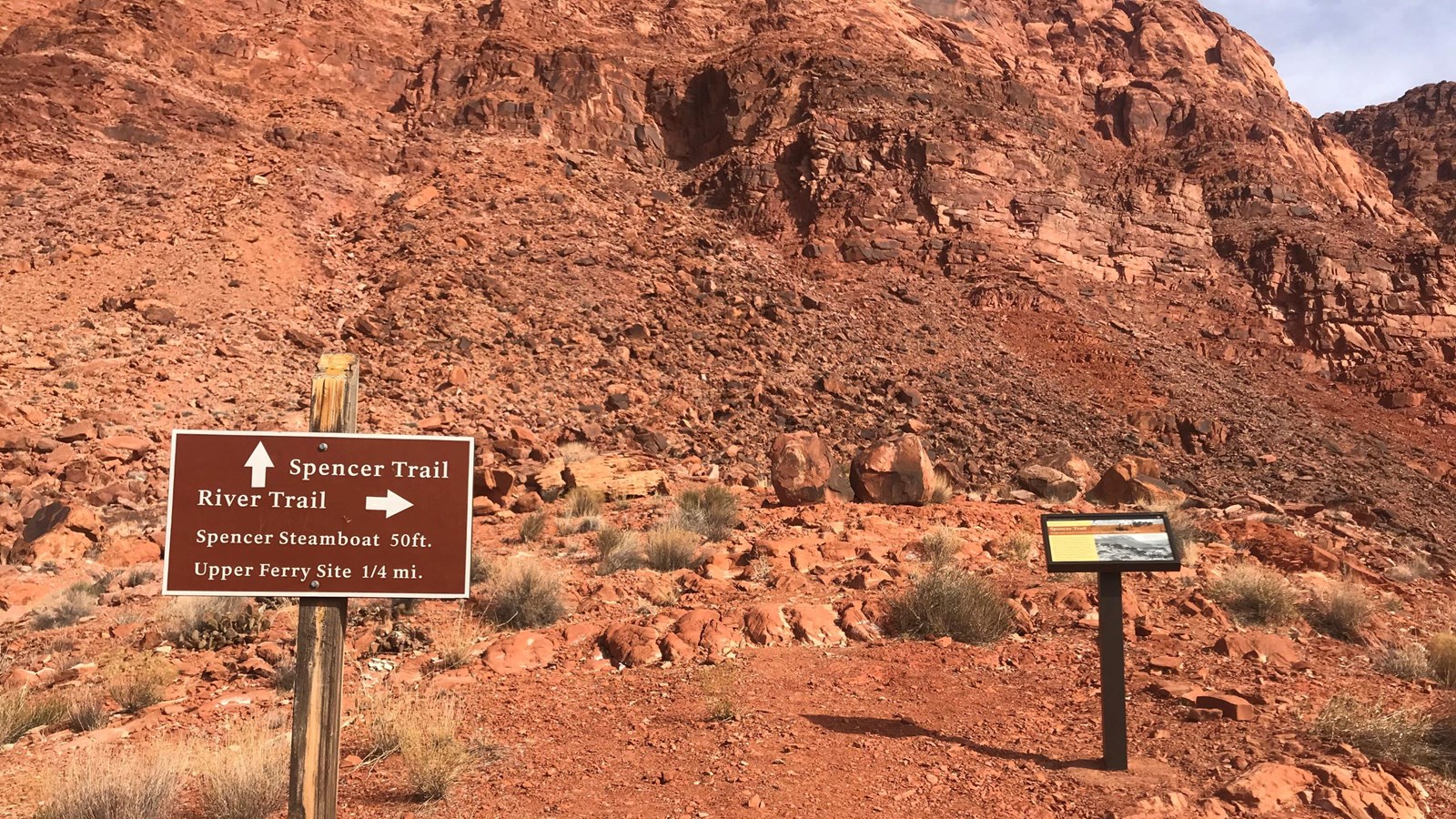 Significance:
Historic River Trail
Historical/Interpretive Information/Exhibits, Trailhead
Rough mule trail for hauling Charles G. Spencer's gold mining supplies.
Built 1910

Spencer's mining machinery needed fuel. As the rest of the miners hauled equipment to Lees Ferry, two men spend the fall of 1910 building a trail up this sheer cliff to a coalmine at Warm Creek Canyon, 30 miles away. Pack mules carried several loads of coal down the trail later that year. The trail climbs over 1500 feet in only a mile.

If you choose to go up the Spencer Trail instead of continuing on the Historic River Trail, be prepared. 
Spencer Trail Information: 
Distance: 4.4 miles (7 km) round-trip
Difficult

A short but strenuous hike with amazing views of the Colorado River and the City of Page, this rocky climb up switchbacks ascends out of the canyon surrounding Lees Ferry. Avoid hiking during the hottest part of the day. Best times include Spring and Fall. Bring plenty of water with you. 

Trailhead:Follow the Lees Ferry access road 5.8 miles (9.3 km) to the boat launch. A gravel parking lot at the end of the paved area will give you access to the start of the historic district. Divert from River Trail roughly .36 miles (.58 km) at posted junction. No overnight parking.
Last updated: July 8, 2021