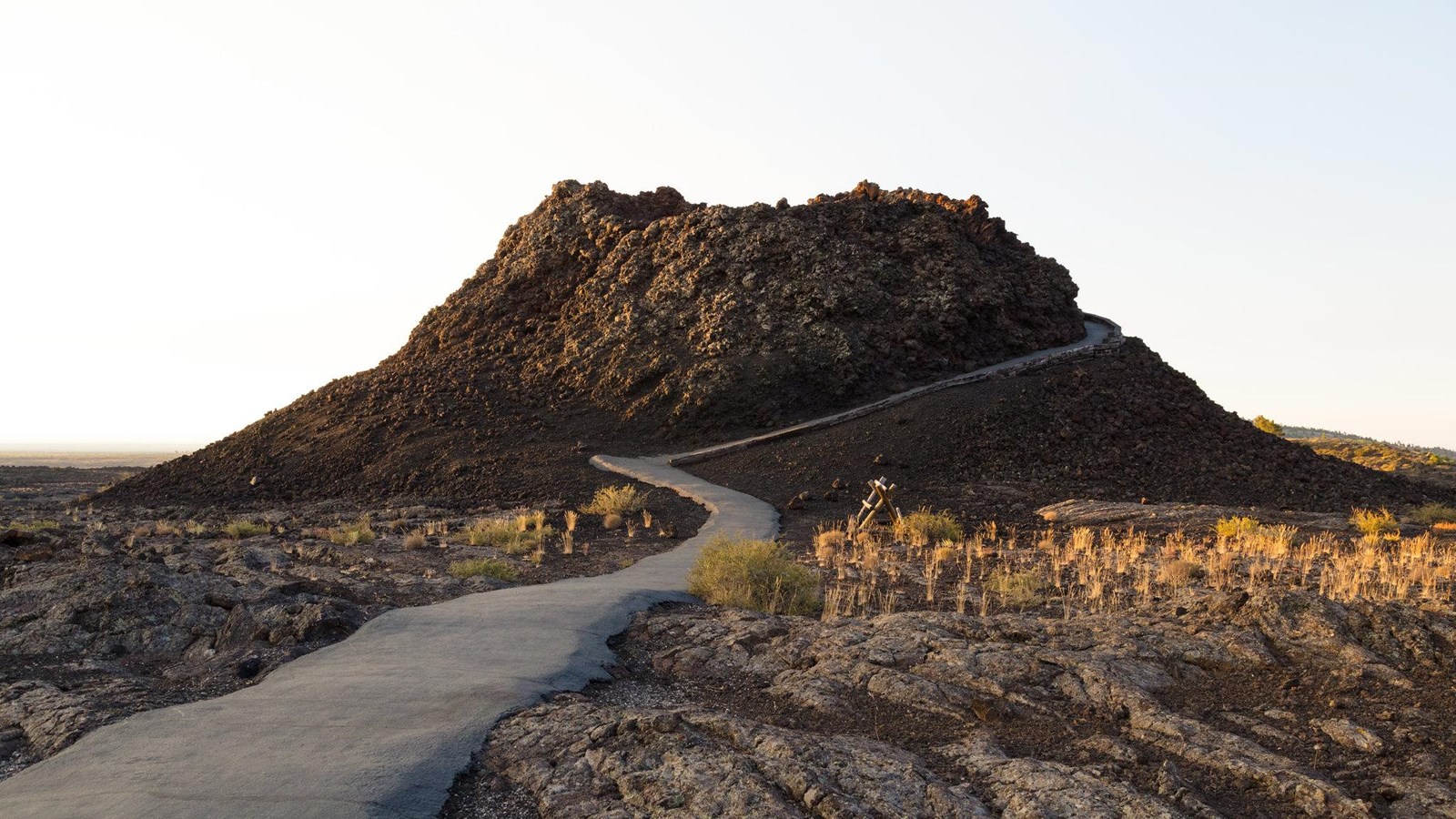 Benches/Seating, Historical/Interpretive Information/Exhibits, Parking - Auto, Parking - Bus/RV, Trailhead, Trash/Litter Receptacles, Wheelchair Accessible
Created during the dwindling stages of an eruption, the spatter cones formed as hot lumps of lava were thrown a short distance into the air only to fall back to earth around a small central vent. As the still-molten blobs landed on top of each other, they cooled and adhered to nearby pieces to form the walls of what could be considered a mini-volcano. Take a short walk up the Spatter Cones Trail and the Snow Cone Trail to take a look down into the cones. The Snow Cone Trail is wheelchair accessible.

Corresponds to #5 on the park brochure map.
Last updated: January 19, 2023