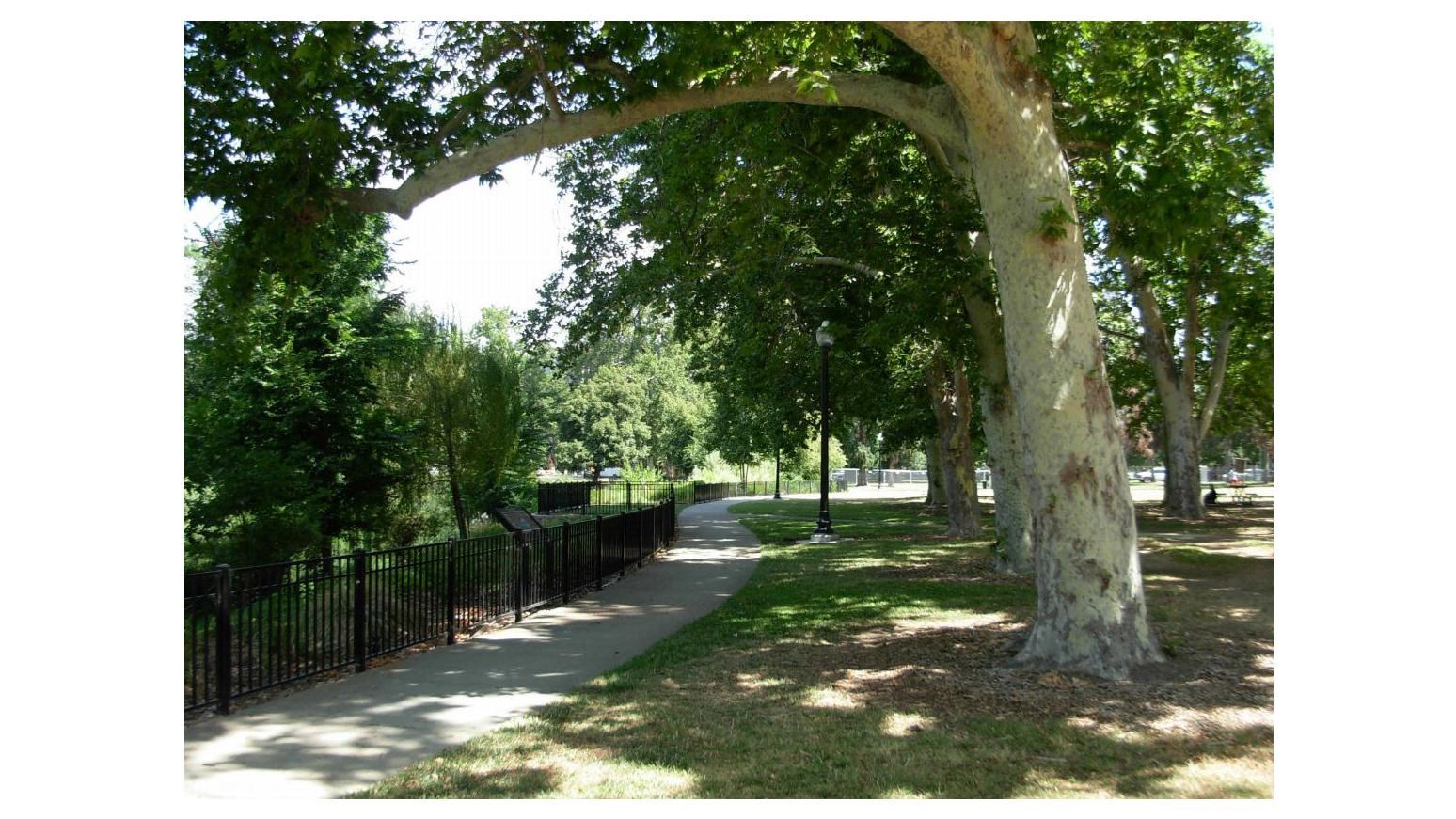 Location:
Sacramento, California
Significance:
Ethnic Heritage/Hispanic, Social History, Community Planning and Development, Art
Designation:
Listed in the National Register – Reference number 100001892
Listed in the National Register of Historic Places in 2017, Southside Park is significant for its role in Progressive Era urban planning, Latino ethnic history, and social history for its role as a multiethnic city park, and as the ending point for the United Farm Workers' march from Delano to Sacramento, California in the spring of 1966. Southside Park represents an element of early 20th Century urban planning within the city of Sacramento. Following the model of mid-19th century Park Movement neighborhoods, the park was created to encourage adjacent residential construction in a portion of Sacramento. The park was designed by architect Rudolf Herold and city engineer George Randle. The result was a twenty-acre expanse of trees, lawns, paths and recreational facilities completed in 1913. By the 1920s, Southside was already a multicultural neighborhood, a natural expansion of the diverse West End to the north, and neighborhood residents sometimes called Southside the "League of Nations." Originally occupying eight city blocks, the park was constructed on the site of a former slough in order to facilitate a large pond in the park's center. The park retains sufficient historic integrity and demonstrate its role in city planning, and its subsequent role as community gathering space for celebration and recreation through the 20th century.
Last updated: July 20, 2021