Place
South Carolina: All Star Bowling Lane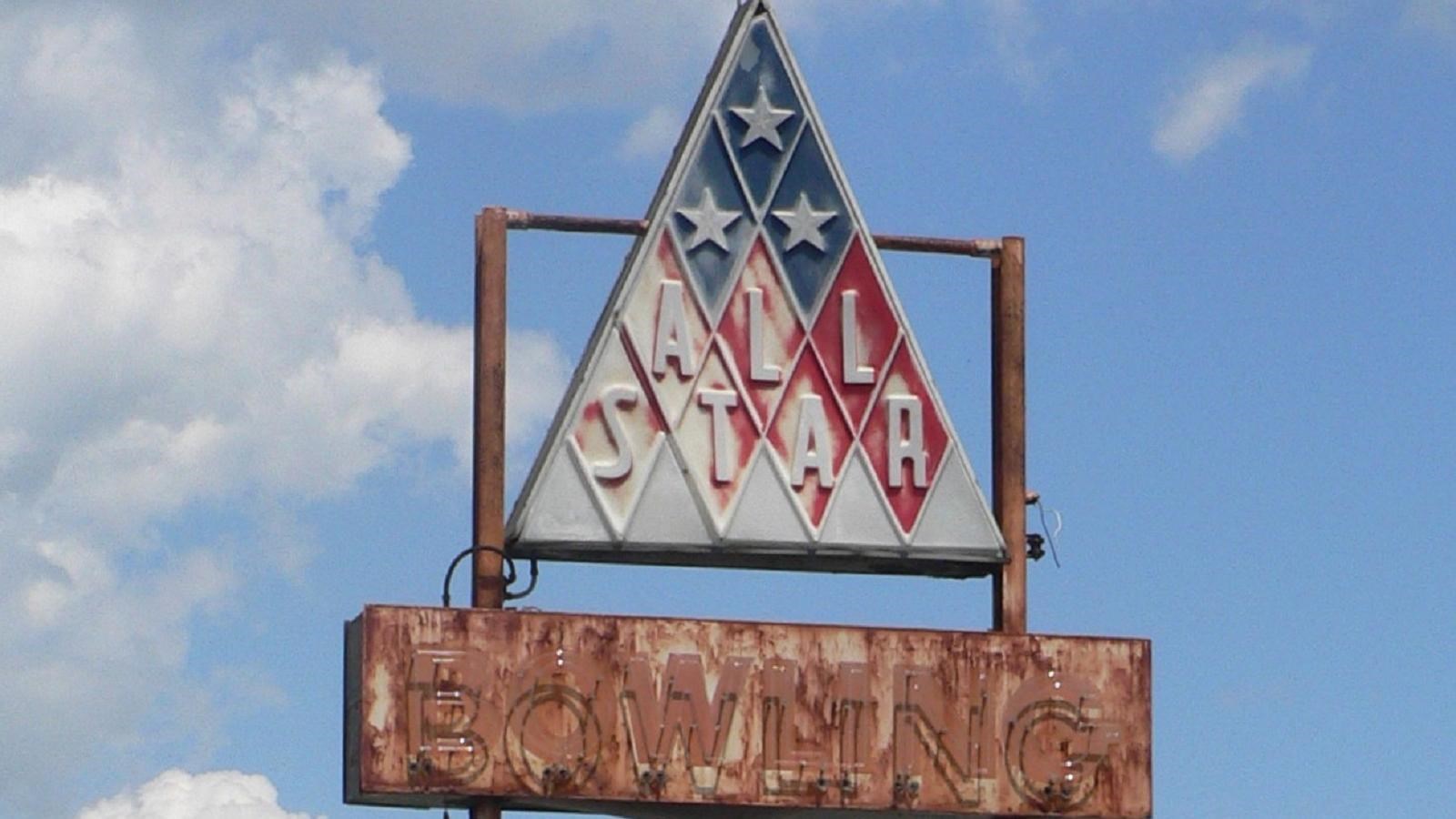 Location:
1543 Russell Street in Orangeburg, South Carolina
Designation:
National Register of Historic Places
The All Star Bowling Lane is located in Orangeburg, South Carolina and was the city's only bowling alley. This local attraction played a pivotal role during the African American Civil Rights movement. Most notably, All Star Bowling Lane was historically connected to the Orangeburg Massacre of 1968. After the passage of the Civil Rights Act in 1964, All Star Bowling Lanes continued operation as a segregated facility. The Civil Rights Act of 1964 prohibits discrimination on the basis of color, religion, race, and sexAfrican American community leaders and locals alike pushed for the bowling lane's desegregation, petitioning the United States Justice Department with little to no success.  The manager of All Star argued that bowling lanes did not fall under the Act's jurisdiction. Local African Americans maintained that due to All Star having a snack bar, they did indeed qualify for desegregation. Their claims were supported under the interstate commerce provision in the public accommodations section of the Civil Rights Act.

By February 1968, students from nearby HBCU's South Carolina State and Claflin University began conducting demonstrations at the site of the bowling lane.  As a way of preventing potential acts of violence, students applied for a permit to march. Their appeal included a list of demands, one of which called for an end to police brutality. However, their appeals for peaceful protest were denied. SC State and Claflin University students held their first protest on February 6th, in the form of a sit-in at the All Star snack counter. In response to this, All Star staff called local law enforcement and closed business for the duration of the day. Students returned the following evening and their peaceful protest was immediately circumvented when they were met by arresting officers. Fifteen students were arrested in total, all of whom attended local HBCUs. This triggered an immediate response from the African American community, which invoked a gathering of one-hundred students to the bowling alley site.One-hundred and fifty officers arrived at the scene, attempting to outnumber and deter growing crowds. By the night's end,several women had been beaten and an officer injured. Roadblocks were placed around the universities by National Guardsman and South Carolina Highway Patrolmen. It was decided that South Carolina State University should be placed on lockdown, and by February 8th the campus had been closed. SC State was surrounded by a sea of local officers, National Guardsman, Highway Patrolmen, and agents from the South Carolina Law Enforcement Division. Students gathered at SC State's entryway, where they peacefully sang and gathered around a bonfire for warmth. Despite this, nine patrolmen fired on the group of students. Twenty-eight men and women were wounded.. Two South Carolina State students, Samuel Hammond, Henry Smith, and one high school student, Delano Middleton, died from gunshot wounds. This tragedy became known as the "Orangeburg Massacre".           

South Carolina Governor Robert McNair maintained that the first shot came from students, and that they had been conducting themselves in a disorderly fashion. McNair specifically placed the blame on Cleveland Sellers, former organizer of the Student Nonviolent Coordinating Committee (SNCC). Although Sellers had loosely been involved with All Star sit-ins, he was an Orangeburg resident advocating for African American studies. Ultimately, his residency and plans of promoting Black studies provided Governor McNair with motives for Sellers' alleged involvement. Therefore, Sellers became the only person connected and charged with inciting protests. The young organizer served a sentence of seven months in the South Carolina State Penitentiary. The officers involved in the fatal shooting were exonerated on all charges during a 1969 trial. After the Orangeburg Massacre, tragedy struck again during the 1970s with mass shootings at both Kent State and Jackson State University. While the Orangeburg Massacre predated those events, it has not received the same level of recognition nationwide. There have been numerous organizational attempts at preserving the All Star Bowling Lane as an historic site. 

In 1996, the All Star Bowling Lanes became individually listed in the National Register of Historic Places. The Center for Creative Partnerships (CCP), of whom Sellers is Board member, has been instrumental in the site's preservation. CCP is dedicated to preserving, protecting and sustaining this significant African American Civil Rights site, seminal in South Carolina civil rights history, and providing an important link to the national movement of civil rights in America. 

All Star Bowling Lane became part of the African American Civil Rights Network in June 2021.

The African American Civil Rights Network recognizes the civil rights movement in the United States and the sacrifices made by those who fought against discrimination and segregation. Created by the African American Civil Rights Act of 2017, and coordinated by the National Park Service, the Network tells the stories of the people, places, and events of the U.S. civil rights movement through a collection of public and private resources. 

Visit the National Park Service We Shall Overcome travel itinerary to learn more about the civil rights movement themes and histories. Also, be sure to check out Civil Rights subject site.
Last updated: June 28, 2021