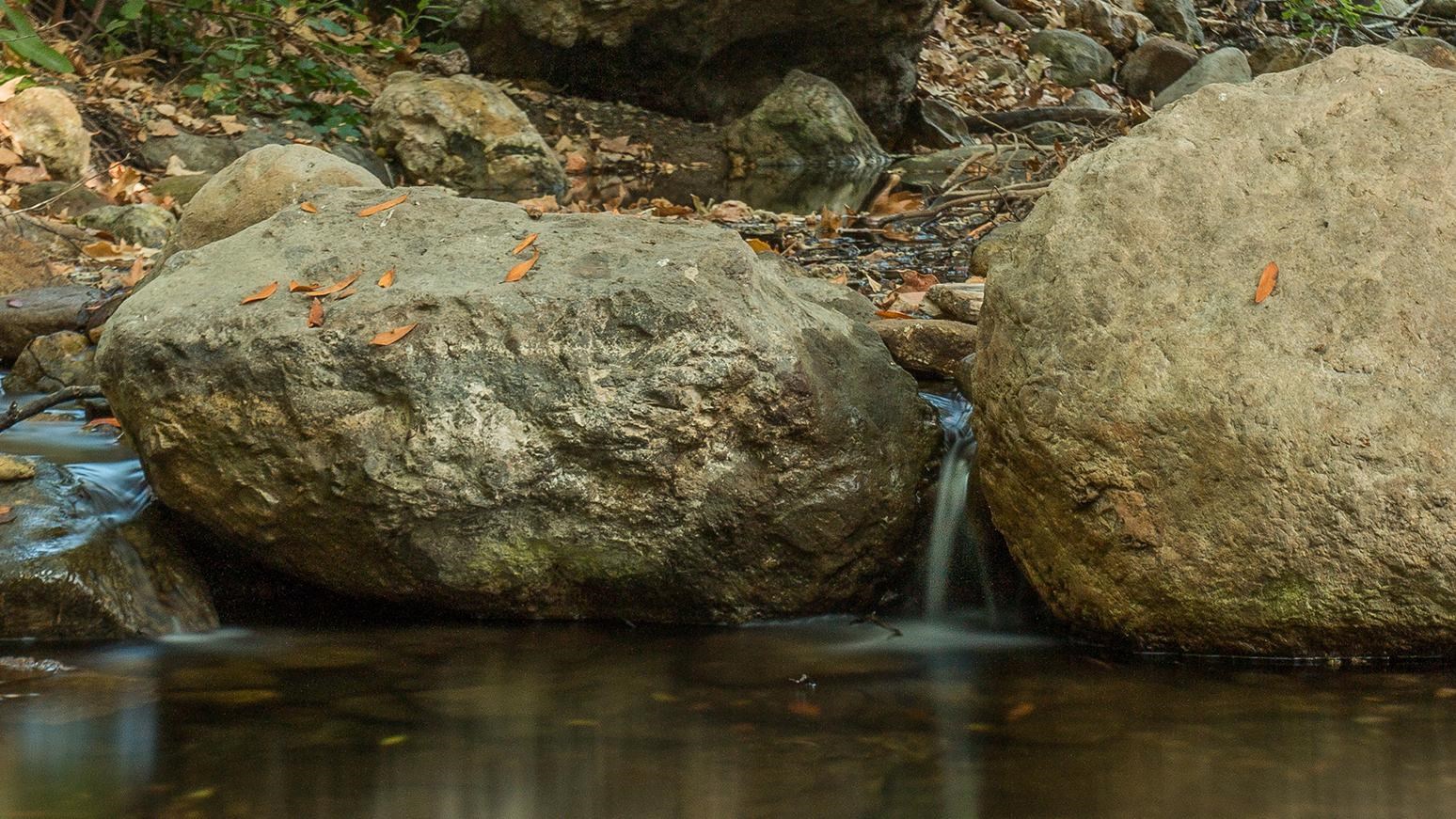 Location:
Santa Monica Mountains Recreation Area
Benches/Seating, Information - Maps Available, Parking - Auto, Picnic Shelter/Pavilion, Picnic Table, Restroom
Solstice Canyon features several options for easy, moderate, or strenuous hikes through coastal sage scrub and riparian plant communities. Visitors can enjoy a picnic, a shady stroll along the Solstice Canyon Trail, or a more challenging climb up the Rising Sun Trail. Our perennial waterfall is a popular hiking destination, and along the way you might encounter acorn woodpeckers, alligator lizards, fence lizards, or a red-tailed hawk soaring overhead.
Visitors love the natural beauty of Solstice Canyon, yet wildfires have left behind the architectural ruins of our recent past. While enjoying a gentle hike to the waterfall you will pass remains of the Keller House, a stone hunting cabin built over one hundred years ago, and significantly damaged by fire in 2007. Upon arriving at our most popular feature, the Solstice waterfall, you will find the stone and brick ruins of The Roberts Ranch house designed by architect Paul Revere Williams in 1952. In 1929, Williams became the first African American member of the American Institute of Architects and later designed a prominent landmark at the Los Angeles International Airport, the "LAX Theme Building (1961)."  
Directions
Intersection of Corral Canyon Road and Solstice Canyon Road, Malibu, CA, 90265
GPS Coordinates: N 34.0350 W ­118.7445
From Pacific Coast Hwy turn inland on Corral Canyon Rd. Drive 0.25 mile to park entrance on left in Malibu, CA, 90265.
Last updated: April 13, 2022