Place
Snake River Overlook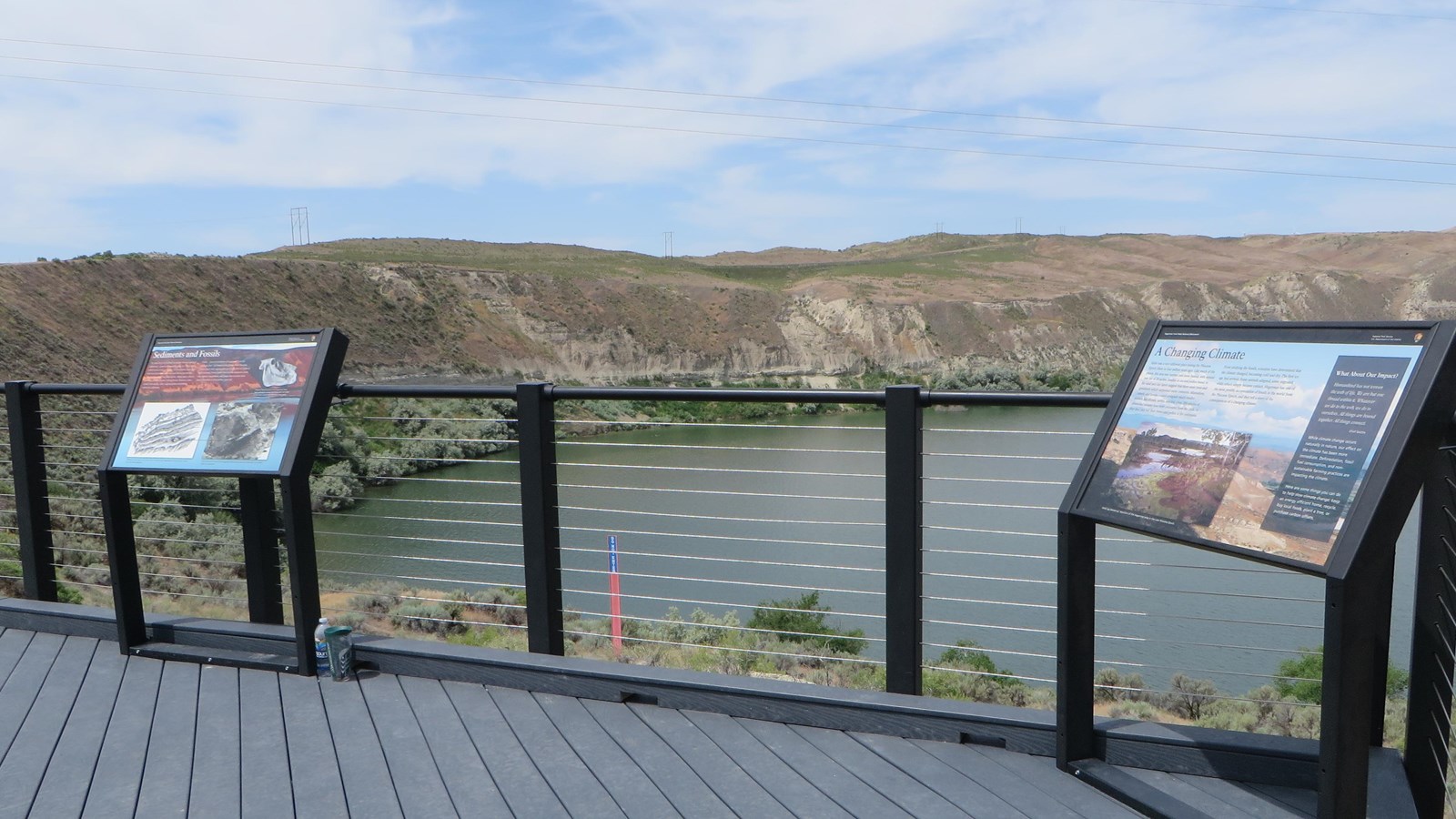 Location:
Bell Rapids Road Overlook East Side
Significance:
One of Two Overlooks on Monument Grounds
Benches/Seating, Historical/Interpretive Information/Exhibits, Information Kiosk/Bulletin Board, Parking - Auto, Picnic Table, Restroom, Restroom - Accessible, Scenic View/Photo Spot, Toilet - Vault/Composting, Wheelchair Accessible
A short walk from the parking area (along the Bell Rapids road) is a platform overlook where you can view the bedding planes of the fossil beds as well as a gently curving Snake River. There are signs at the overlook to explain some of the significance of the park. The river attracts a wide variety of birds, especially in the spring and fall migration seasons, some of which are represented in the fossil record as well. The walk and the platform are accessible to all, including visitors using wheelchairs. An accessible picnic table and pit toilet are also located near the parking lot. Please be aware that there are no fossils on display on the park grounds, visit our Hagerman Visitor Center to see representative fossils.
Last updated: August 5, 2020