Place
Smith Falls State Park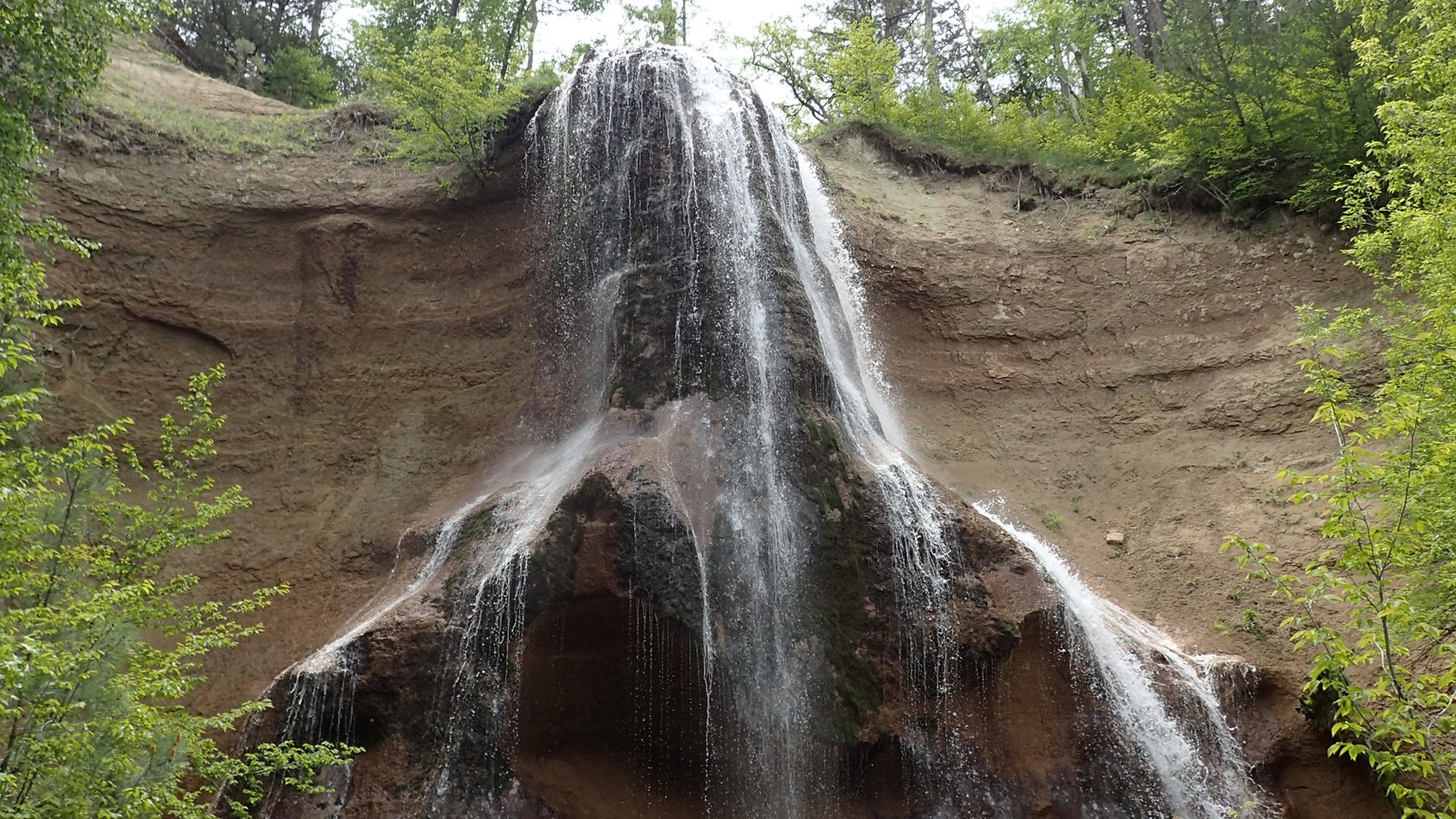 Location:
Smith Falls State Park, Sparks, NE
Significance:
Tallest waterfall in Nebraska
Accessible Sites, Canoe/Kayak/Small Boat Launch, Entrance Passes For Sale, Information, Information Kiosk/Bulletin Board, Parking - Auto, Picnic Shelter/Pavilion, Picnic Table, Restroom, Restroom - Seasonal, Showers, Toilet - Vault/Composting, Trailhead, Trash/Litter Receptacles, Wheelchair Accessible
Smith Falls is an iconic waterfall in the State of Nebraska. It is the tallest waterfall in the state at 63 feet tall and has been a popular stop for floaters and visitors of the Niobrara River Valley for many years.

Early settlers first knew the waterfall as Arikaree Falls, a tribute to the names that were given to the local bodies of water by the 21 Native American Tribes who called the Niobrara River Valley home.

In 1896, the first homestead patent for the land where the waterfall resides was filed by Frederic Smith. Since then, the falls have been known as Smith Falls.

In 1941 Fred Krzyzanowski purchased the land and his family has owned the parcel ever since; in 1992 the Krzyzanowski family leased the land to the Nebraska Game and Parks Commission to form Smith Falls State Park. 

The Smith Falls State Park is 250 acres on the Niobrara National Scenic River corridor and boasts handicap accessible board walks to the Smith Falls viewing platform and the visitor center.

Smith Falls State Park is a common landing location for kayaking, canoeing, and tubing on the Niobrara National Scenic River, and in the summer is a popular wayside excursion for floaters with a landing just 300 yards from the Smith Falls observatory.

Not a floater? That's okay. The State Park offers hiking on the Jim MacAllister Nature Trail, fishing on the river banks, camping on the riverside, and other historic interpretive sites. These were first established by Fred Krzyzanowski in an attempt to accommodate the swelling public interest that the Smith Falls received before the park was leased to the Nebraska Game and Parks Commission for management.  

The Smith Falls are an area of unique biodiversity along the Niobrara National Scenic River where the Smith Aspen, a one of a kind aspen hybrid species, can be seen. The cool, wet canyons along the Southern shore of the Niobrara River, like the one where the Smith Falls flow, are a crossroads of ecosystems and to this day host the spruce and paper bark birch trees that began to die off when the last glacier retreated from the plains and the weather became warm and dry in the region. The unique flora are a reference to the Ice Age and and prehistoric history of the Niobrara River Valley. 
 
Last updated: January 28, 2021