Place
Smart View Overlook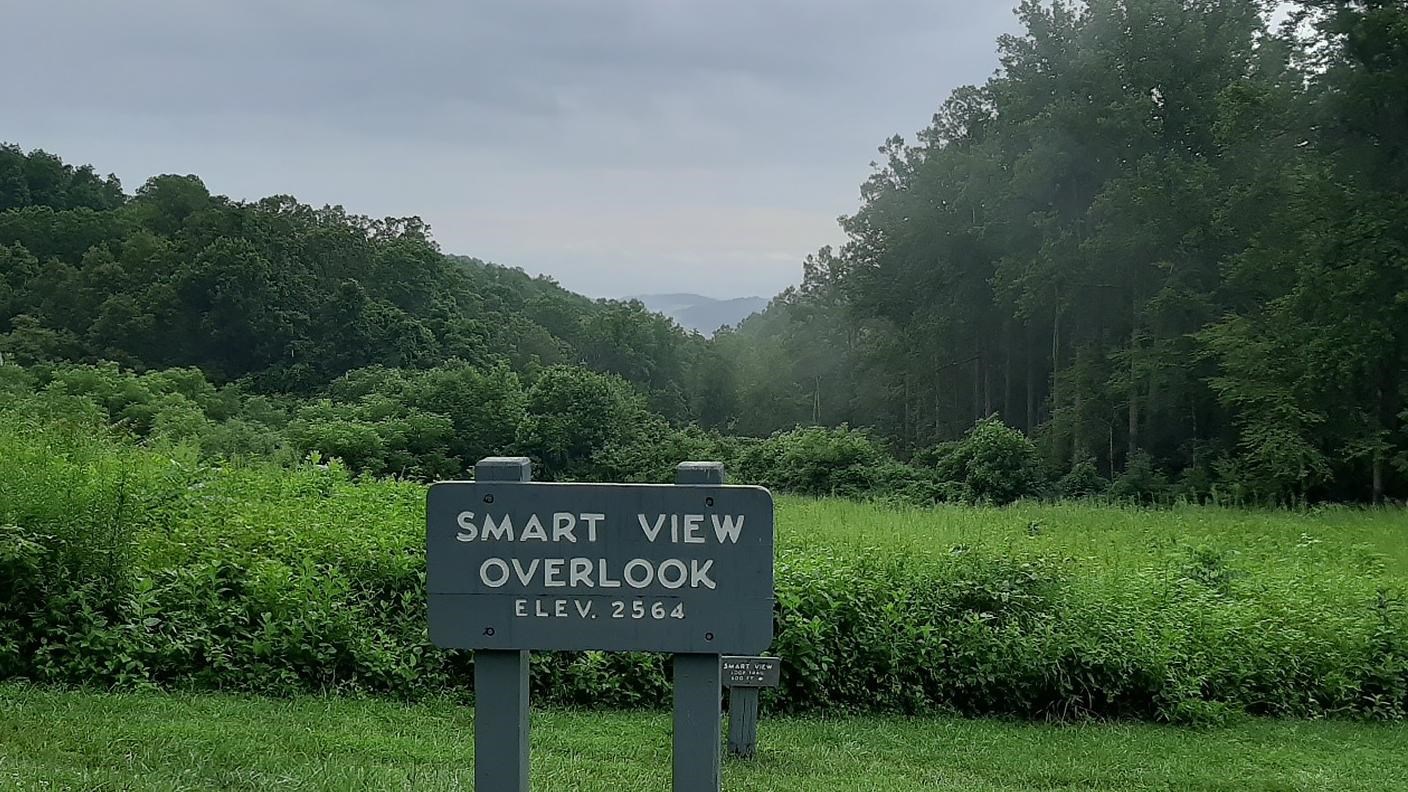 Location:
Parkway Milepost 154.1
Significance:
Overlook along the Smart View Recreation Area that shows a view between two nearby converging hills into the Pigg River Valley below.
Parking - Auto, Parking - Bus/RV, Scenic View/Photo Spot, Trailhead
The view from this overlook is not the broad, sweeping expanse offered by most stops along the parkway. Instead, your gaze is directed to the convergence of two sloping hills creating a gunsight view of the land below. This area was named for the "right smart views" that look out from the crest of the Blue Ridge, off the escarpment into the Pigg River valley below. 
The view from this overlook has changed over time. Originally, much of the land along the parkway was cleared for farming and offered unobstructed views for miles. However, as trees grew in, some of the views have changed. Today Smart View Overlook shows a forested area over the lowland hills.
The Smart View Trail, an easy to moderate 2.6-mile loop, can be reached from the overlook and passes by the Trail Family Cabin and the Smart View Picnic Area. There is a designated parking area for this trail at the entrance to the recreation area, however some visitors may park at overlook to begin, with the trailhead 600' to the right. As there are no painted lines, please be courteous of other visitors when parking your vehicle. 
 
Last updated: March 24, 2022