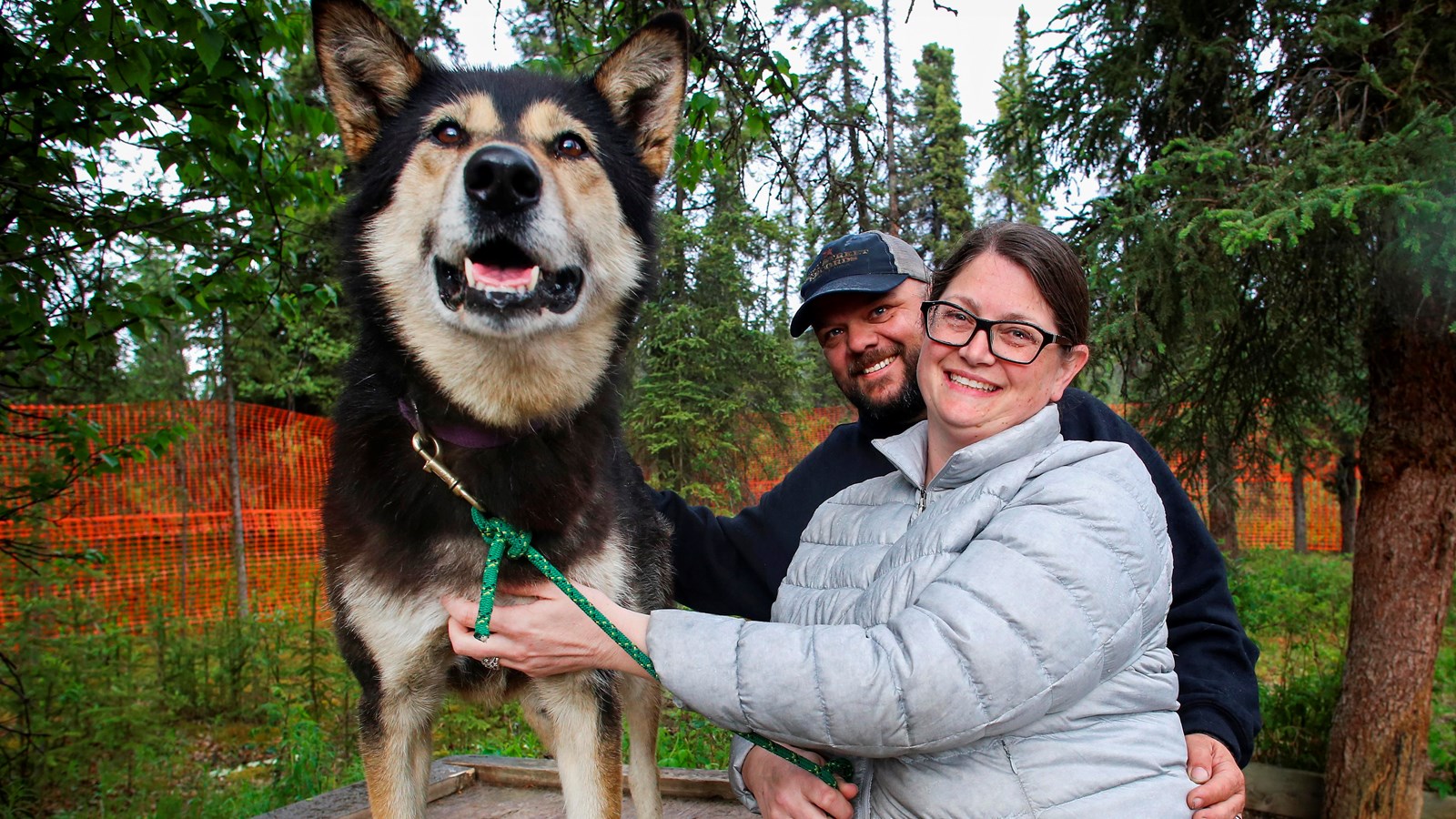 Location:
Mile 3.4, Denali Park Road
Significance:
The only working sled dog kennels in the National Park System
Benches/Seating, Bus/Shuttle Stop, Cellular Signal, First Aid Kit Available, Historical/Interpretive Information/Exhibits, Information, Information - Maps Available, Information - Ranger/Staff Member Present, Information Kiosk/Bulletin Board, Kennel, Parking - Auto, Restroom, Toilet - Vault/Composting
Located about 3 miles inside the park at Park Headquarters, the sled dog kennels are open year-round for visitors to meet some of the 30 dogs who live and work in Denali.
During normal summers, sled dog demonstrations are offered daily. Rangers and dogs work together to demonstrate a traditional Alaskan mode of travel. These unique, 30 minute programs include an opportunity to tour the park kennels and visit Denali's Alaskan huskies. Demonstrations are given three times daily in peak season (June 1 through September 1), at 10 am, 2 pm and 4 pm. Ask at the visitor center for demonstration times outside of peak season (May and September).
In winter, the dogs and rangers are frequently busy working deep in the park rather than at the kennels, so you may wish to inquire at the visitor center before coming to see if the dogs are around.
Welcoming visitors to the dog yard, the historic kennels building is the oldest building in the park that is still used for its original purpose. Step inside the Sled Room to learn about the history of mushing in Alaska and in the park. Sled dogs and rangers continue to work together to protect the wilderness of the park as they have since the 1920s.
Learn more about the Denali kennels
, including details open hours and when programs are available.
Last updated: March 24, 2022