Place
Coastal Trail: Skunk Cabbage (South)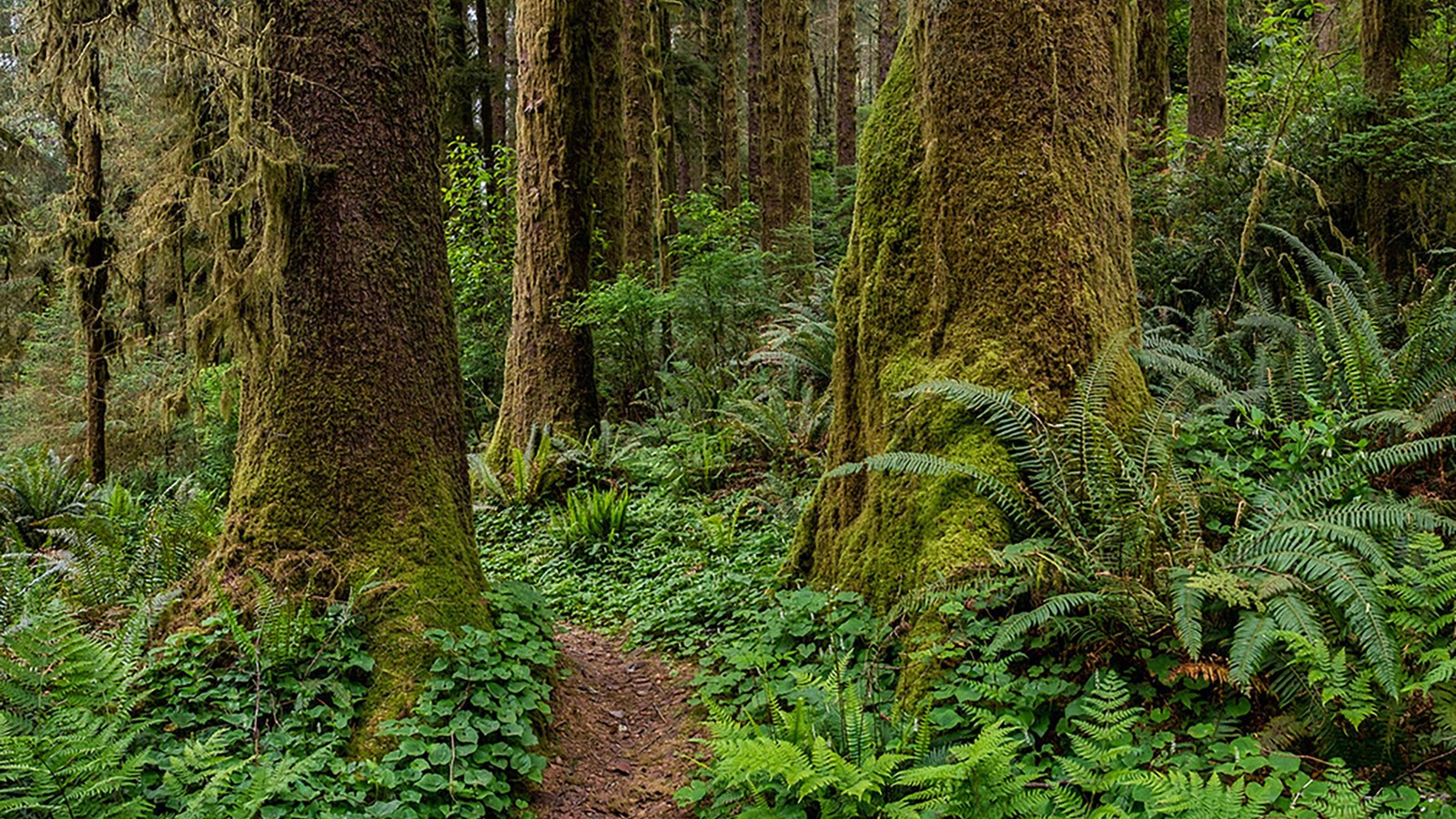 Location:
Two miles north-west of Orick, CA.
Significance:
Moderate trail through coastal forests to the ocean.
Designation:
National Park
Beach/Water Access, Information Kiosk/Bulletin Board, Parking - Auto, Toilet - Vault/Composting, Trailhead
Located off HWY 101 on Robinson Road, this is the southern trailhead for the 7.5 long Skunk Cabbage Trail. The northern trailhead is on Gold Bluffs Beach - just north of the entrance kiosk. The Skunk Cabbage Trail is part of the California Coastal Trail system.
The Skunk Cabbage Trail climbs and descends about five hundred feet as it crosses sandy beaches, coastal brush and sitka spruce forests. There are very few redwood trees on this trail, and some large redwood stumps will be passed.
The main attraction of this trail is to wander under huge Douglas fir and spruce trees, past ferns, and of course see (and smell) the Skunk Cabbage. This large plant thrives in riparian areas and it's broad leaves are unmistakable.
For many visitors, the inland parts of this trail is like hiking in Washington state's Olympic National Park - just with a lot fewer people. 
Much of the old-growth redwood forests around this trail were logged before Redwood National Park was established in 1968. The sitka spruce forests on the coast were left untouched by logging companies. Nowadays, the coastal overlooks that are shown on older trail maps are overgrown.  
Safety Tips
We recommend you purchase and use a good map and trail guide for your adventures in Redwood National and State Parks. Don't rely on online maps when you are here.

To protect the habitats, leave no trace also means staying on the developed trail. Please don't go off-trail and make any new trails. These forests grow by the inch, and will die by your foot.

To protect the wildlife (and you and other visitors), pets are not allowed on park trails.

Cell coverage is very limited and cannot be relied on in an emergency. Have a plan for checking in and checking out with a friend when you are here.
Last updated: July 19, 2022