Place
Silos and Smokestacks National Heritage Area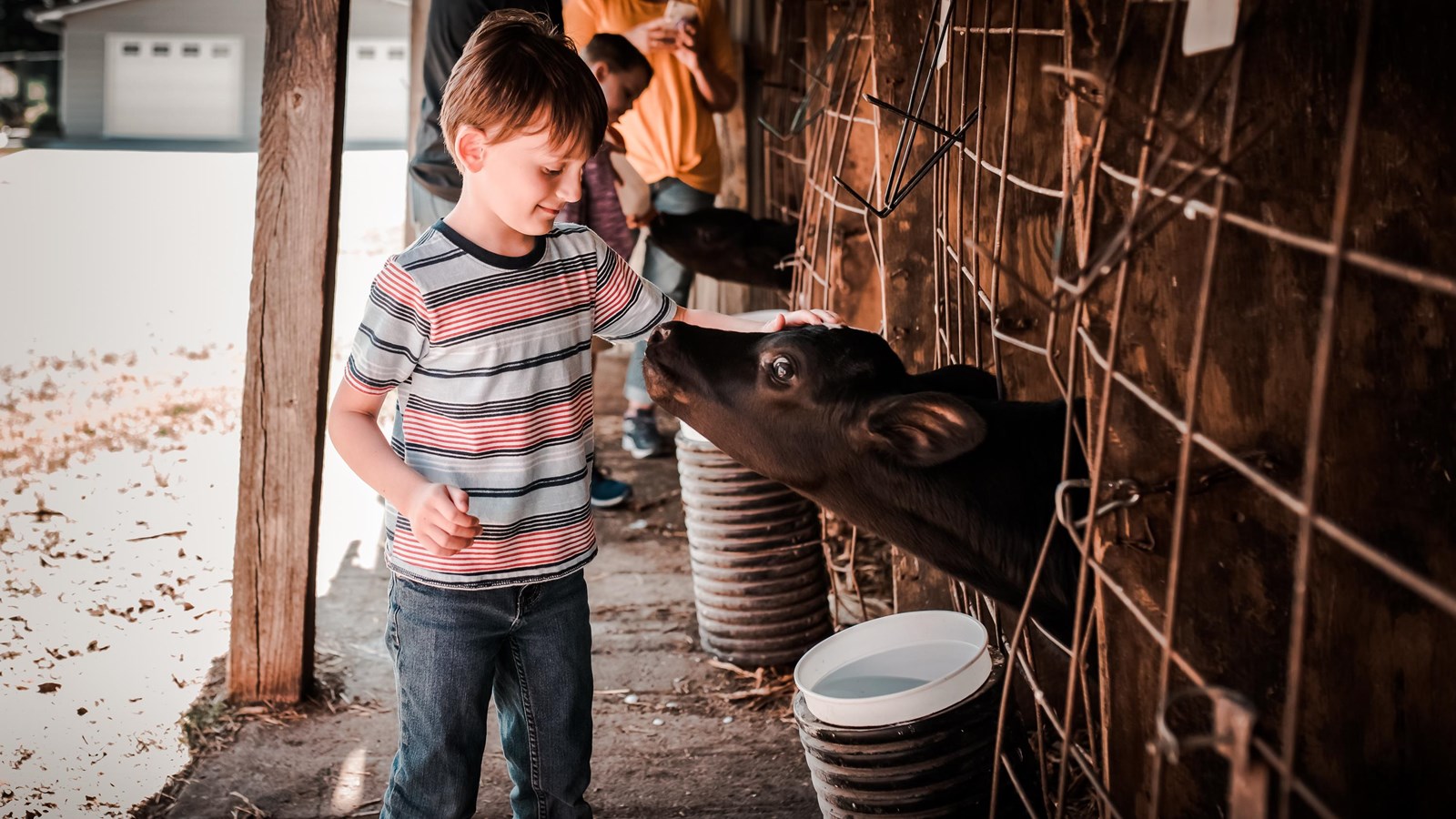 Significance:
Silos & Smokestacks National Heritage Area preserves and tells the story of American agriculture and its global significance through partnerships and activities that celebrate the land, people, and communities of Northeast Iowa.
Designation:
National Heritage Area
Silos and Smokestacks National Heritage Area (SSNHA) was designated by Congress in 1996 as America's Agricultural Heritage Partnership. The heritage area region comprises thirty-seven counties with its headquarters in Waterloo, Iowa. The Board of Trustees and SSNHA staff serve jointly as the coordinating entity.

Silos & Smokestacks National Heritage Area illustrates the cultural history of American agriculture and the shift to large-scale industrialized development of American farms to feed the nation and the world. The fertile region includes a rolling landscape in the central and western portions of Iowa to the hills, bluffs, and steep valleys in the vicinity of the Mississippi River. Centuries of occupation further shaped this landscape. American Indians established villages and agricultural fields along the river corridors for hundreds of years while using fire to manage the prairie uplands for hunting. In the 1700s, European migrants settled rapidly through the region in the mid-nineteenth century. Through technological innovation, expanding capabilities, and hard work, people of diverse backgrounds established themselves upon a vast expanse of farms, turning Northeast Iowa's fertile lands into one of the most agriculturally productive regions of the nation. Innovative from the beginning, Iowa farmers expanded agricultural production through the application of material, labor, and energy. The growth of agriculture and its impacts is shared throughout the heritage area and continues today as farms grow and diversify. As America rose to become a world leader in food production, agriculture remains deeply rooted in American culture.

While agriculture has evolved immensely, the soul of Northeast Iowa has not changed. Iowans' close ties to the land and each other, their strong work ethic, and their determination to face challenges live on in the heritage area's communities. Visit and see where the story of American agriculture took root!
Historic Sites and Points of Interest: 
Notable People: 
Last updated: October 23, 2020