Place
Serpents Trail (Colorado National Monument)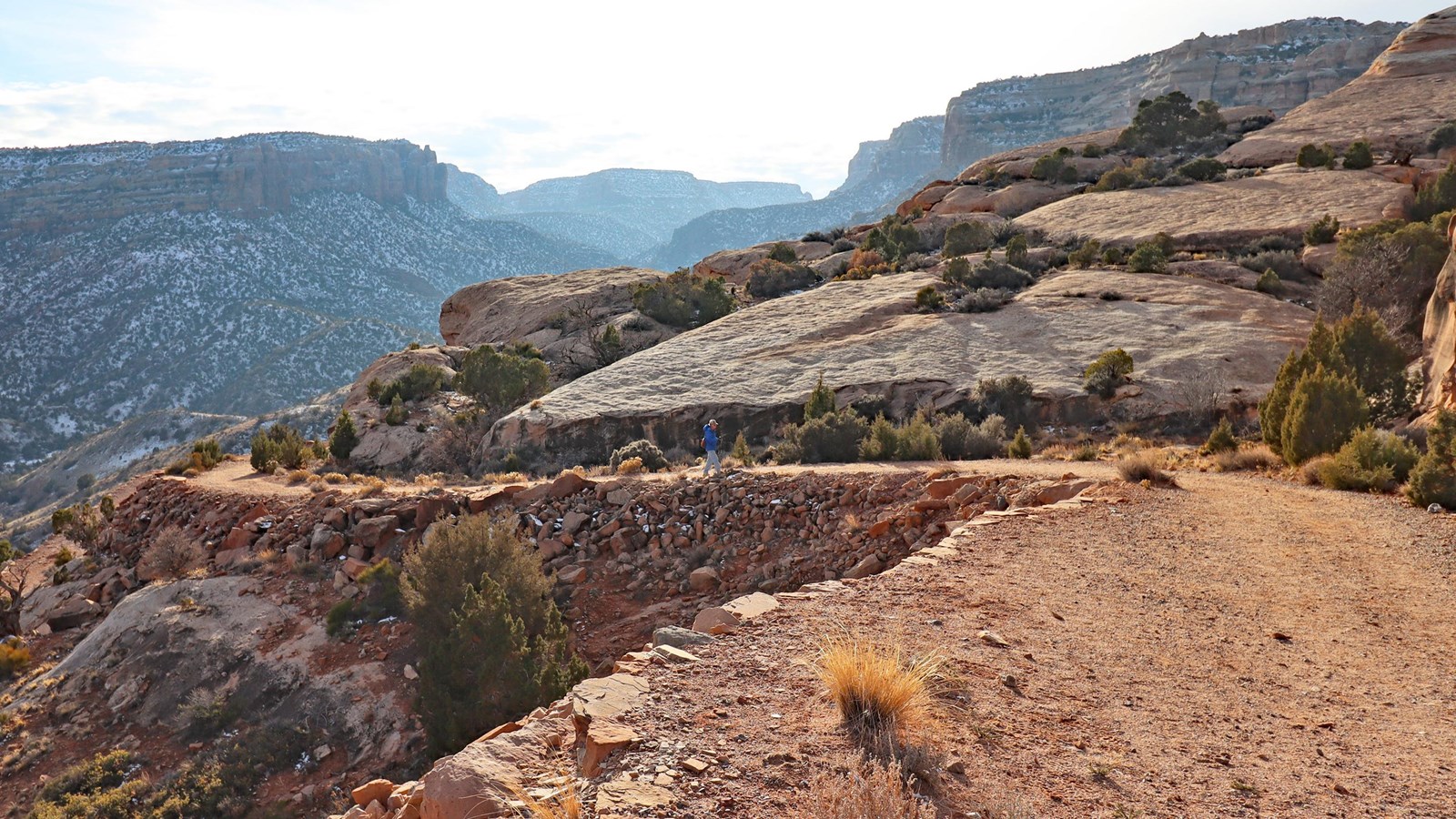 Location:
Just inside the East (Grand Junction) Entrance
Parking - Auto, Trailhead
Location: From the east entrance, travel 0.2 miles (0.3 km). Limited parking is on the left. For additional parking, turn right into the Devils Kitchen Picnic Area. The upper trailhead parking area is 2.3 miles past this point, just after the tunnel.
Mileage: 1.75 one way (2.8 km)
Difficulty Level: Steep
Elevation: 5,060 to 5,760 feet (1542 to 1756 meters)
Average time: 1 hour
Usage: Hiking only. Horses prohibited.
Description: Called "the crookedest road in the world," this historic trail has 16 switchbacks. The trail climbs steadily from east to west through Wingate Sandstone. Built in the early 1900s, this route was part of the main road until 1950.
Last updated: June 3, 2022