Place
Saratoga Surrender Site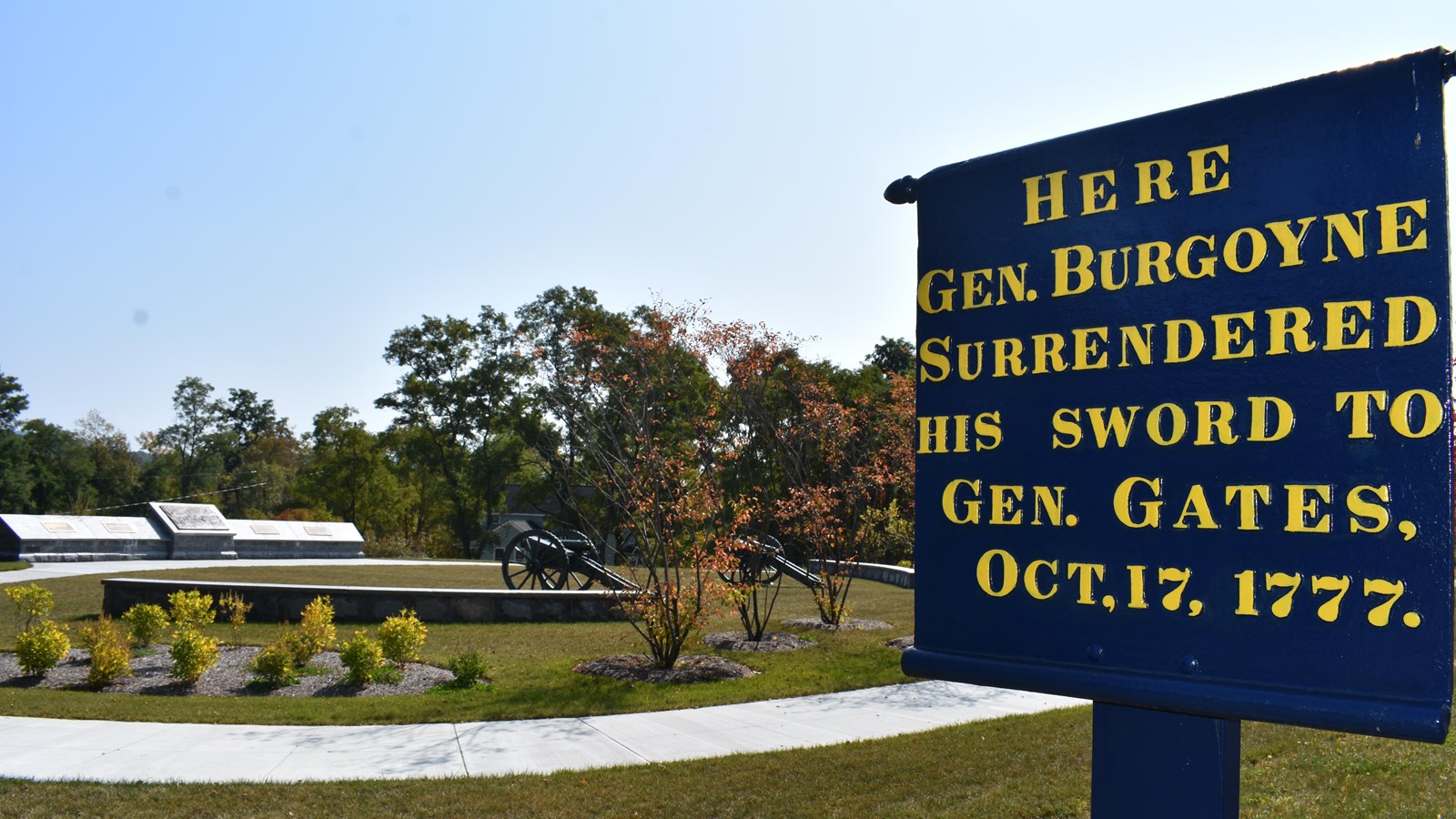 Location:
Schuylerville, NY
Significance:
First-ever British Army Surrender
Accessible Sites, Cellular Signal, Historical/Interpretive Information/Exhibits, Information, Information Kiosk/Bulletin Board, Parking - Auto, Scenic View/Photo Spot, Tactile Exhibit, Wheelchair Accessible
This outdoor memorial marks the site of the British Surrender after the Battles of Saratoga. This was the first time in world history that the British Army surrendered to another country. On the morning of October 17, 1777, a British army over 6,000 strong made preparations to surrender arms and ordnance to the Northern Army forces of the United States of America. British Lt. General John Burgoyne rode to meet his conqueror, Major General Horatio Gates, and the two generals and their staffs retired to this hilltop to mark the occasion.

The accessible sidewalk curves through the site and ends at a grand bronze sculpture overlooking the Hudson River. Located on Route 4, one mile south of Schuylerville.
Saratoga Surrender Site Audio Tour

This outdoor memorial marks the site of the British Surrender after the Battles of Saratoga. This was the first time in world history that the British Army surrendered to another country. On October 17, 1777, a British army over 6,000 strong made preparations to surrender to the Northern Army forces of the United States of America. British Lt. General John Burgoyne rode to meet his conqueror, Major General Horatio Gates, and the two generals and their staffs retired to this hilltop to mark the occasion.

Credit / Author:

NPS

Date created:

06/06/2023
Last updated: June 6, 2023