Place
Sandy Island School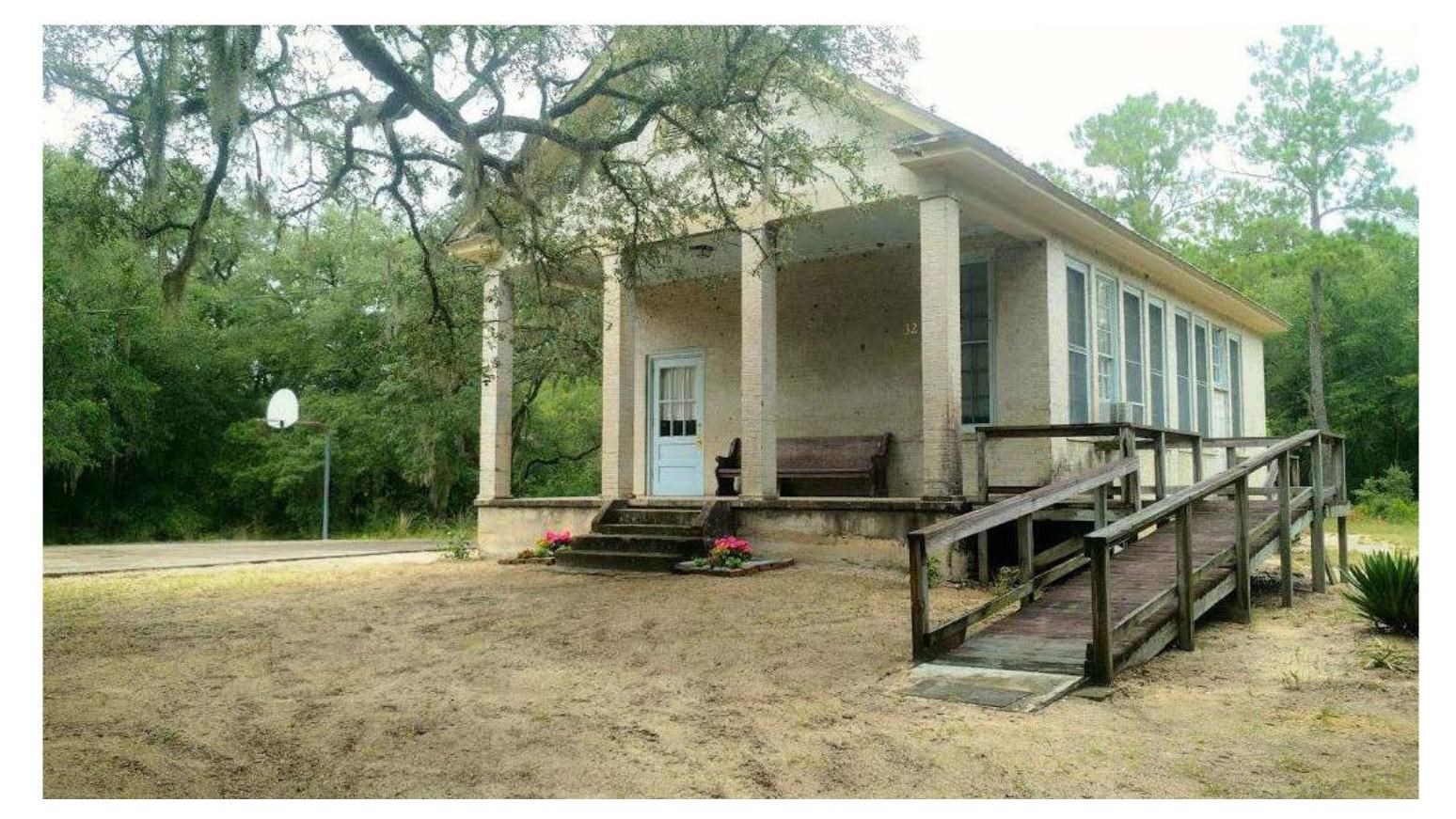 Location:
32 Sandy Island Road, Sandy Island, South Carolina
Significance:
Ethnic History-Black, Social History, Education, Architecture
Designation:
Listed in the National Register – Reference number 100005641
Sandy Island School, located on Sandy Island, a 12,000-acre island in northern Georgetown County, South Carolina, was listed in the National Register of Historic Places in 2020. Sandy Island is home to an African American community founded and settled by freed slaves during the Reconstruction era. It is located within the Gullah Geechee Cultural Heritage Corridor, an area established by the U. S. Congress to recognize and help maintain the cultural traditions of the Gullah Geechee people. The Corridor extends from Jacksonville, North Carolina southward to Jacksonville, Florida. Sandy Island is one of the few South Carolina Gullah Geechee island communities that remains accessible only by boat and has no paved roads.

The island and village were established by Philip Washington following the Civil War. Philip Washington was a newly freed enslaved person who purchased several hundred acres of land on the southern tip of the island. The island houses the Sandy Island School which is historically significant in a variety of topics. From its uncommon architecture style in the Neoclassical Revival to its influence of African American civil rights in history and education.

The construction and establishment of the school would not have been possible had it not been for Prince Washington, the great-grandson of Philip Washington, who played a significant role in the Sandy Island School from its planning through its conversion into a community center. Washington sold a portion of his property to Archer Huntington to construct the Sandy Island School in 1932. Washington transported students across the river to attend Howard High School and offered seniors Citizenship School classes in the late 1950s. The school served as the central location for islanders' activism for political representation and cultural preservation. The school embodies the self-sufficiency of the Sandy Island community in the face of unequal and scarce educational resources for African Americans throughout the twentieth century. Through the islanders' collective determination and action, students received a quality education in the face of meager resources, enabling them to flourish in their chosen careers off the island.
Last updated: July 18, 2021