Place
Sandstone Falls Overlook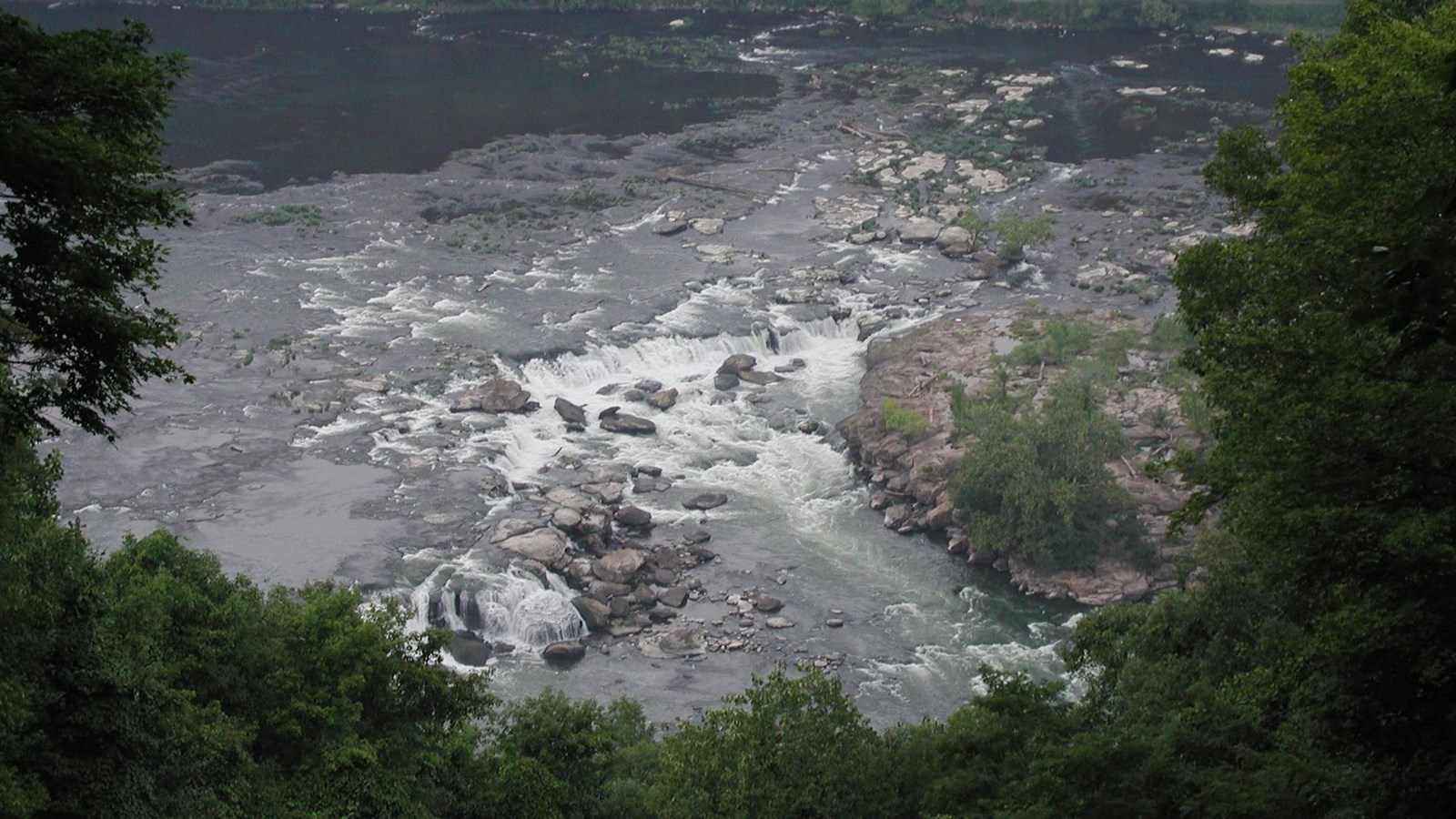 Labeled (1) on the Sandstone Brooks Area Trails map
Length
0.1 mi/0.16 km (One-way)
Difficulty
Moderate
Trail type
Hiking only
Trail Description
See all of Sandstone Falls at this scenic overlook, 600 feet above the river!
This short, gravel walkway descends briefly from the parking lot to the viewpoint. The total distance is only 1/10 mile.
To reach overlook
From I-64, take exit 139, WV 20 South. Follow WV 20 for 3 miles to reach the overlook on the right.

The overlook can also be reached from the south by traveliing 8.5 miles north on WV 20 from Hinton. 
Last updated: May 3, 2022