Place
Sandfly Hiking Trail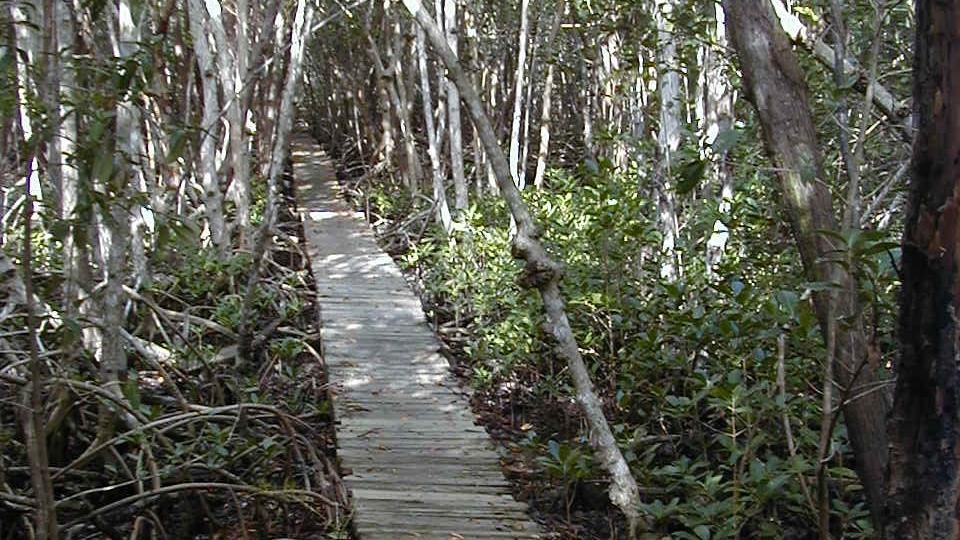 Location:
25.823153 / -81.399877
Beach/Water Access, Canoe/Kayak/Small Boat Launch, Dock/Pier, Historical/Interpretive Information/Exhibits, Scenic View/Photo Spot, Toilet - Vault/Composting, Trailhead
Sandfly Island Hiking Trail
Sandfly Island appears wild and natural, like hundreds of other islands of mud and mangroves in this estuary. But the trail reveals many layers of human history. Pioneer homesteading is the most obvious; notice the old concrete cistern. Shell mounds and the shape of the shoreline indicate that the entire island was engineered. The earliest inhabitants, Calusa Indians, built the island in a horseshoe configuration to facilitate fishing with the aid of the tides and a net. The hiking trail 0.9 miles, visitors should allow 40 minutes to complete. The surface is bare ground and the trail is not wheelchair accessible.
Last updated: March 26, 2021