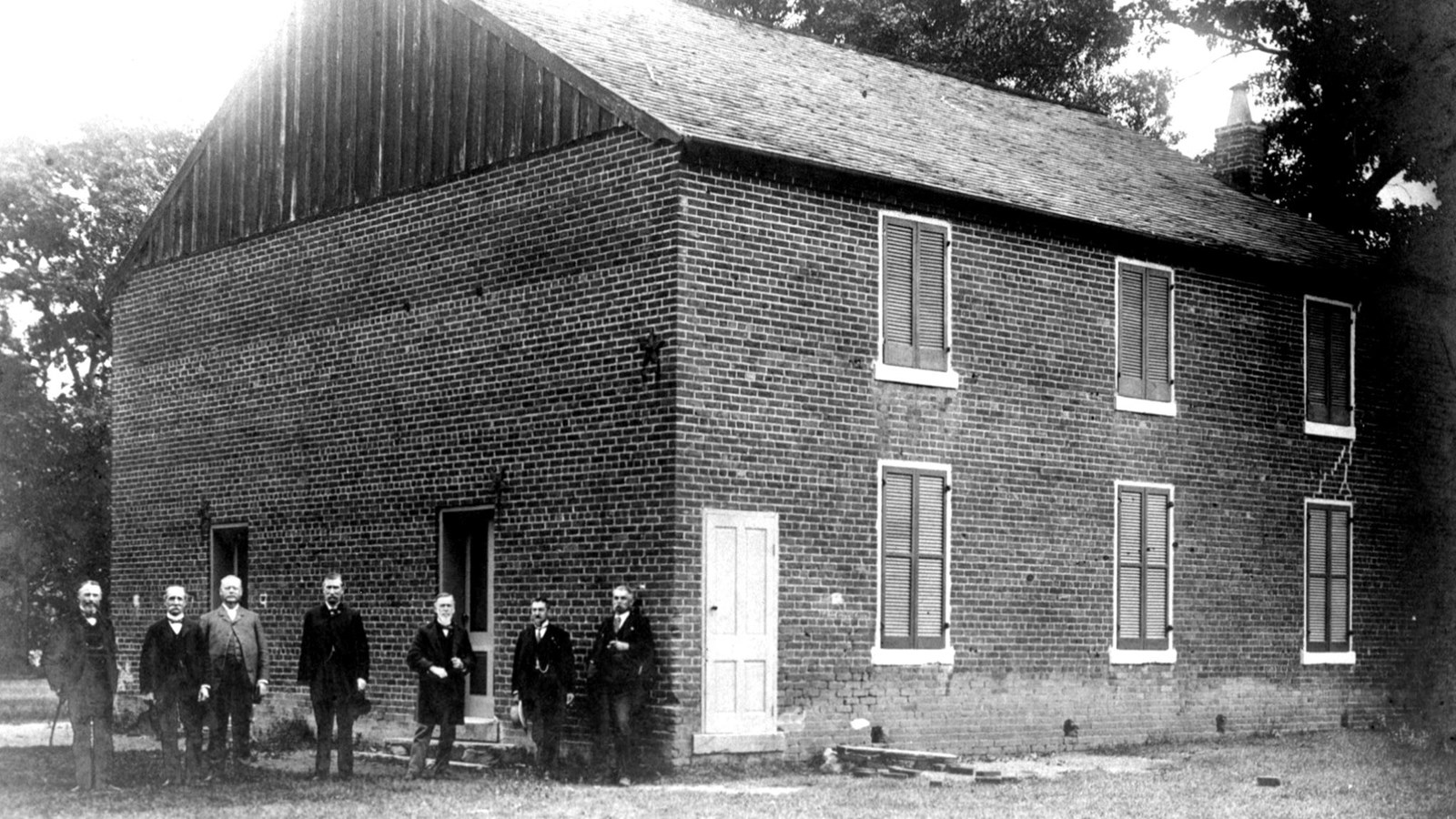 Location:
Fredericksburg, VA
Significance:
Site of heavy fighting on May 3, 1863, fought as part of the Chancellorsville Campaign
Designation:
National Park, HABS/HAER/HALS
Historical/Interpretive Information/Exhibits
Salem Church is an important, yet often overlooked, part of The Battle of Chancellorsville. The church was used as a hospital by both sides, and it served as a civilian refugee center during the Battle of Fredericksburg. Today, this part of the battlefield has been almost entirely destroyed by urban development. All that remains is the church, the 15th New Jersey Monument, the 23rd New Jersey Monument, and one acre of ground.

In April of 1863, Union General Joseph Hooker planned to cross the Rappahannock upriver from Fredericksburg and get behind Lee, while another Union force under General John Sedgwick remained in front of the town. Lee would either be crushed between the two forces, Hooker hoped, or he would be forced to retreat southward. On May 3rd, while a big battle was raging around the Chancellorsville Inn ten miles west of town, Sedgwick drove across the Rappahannock, captured the Sunken Road and Marye's Heights, and advanced westward to join Hooker, moving on what is now Route 3. On a low ridge line running at right angles to the road, crowned by Salem Church, a small force of Confederates determined to make a stand. It was an excellent position that commanded the approaches from the east; directly in front of them was a tangle of bushes and undergrowth.

Sharpshooters were posted in the upper gallery of the church on the north side. When the Federals began their assaults, they were met by volleys of fire. The underbrush made the going difficult, but suddenly the Federals were on the crest of the ridge, only a few yards from the church, and advancing determinedly. At this moment Confederates posted in the road cut just behind sprang up and counterattacked fiercely, driving the enemy back down the slope and onto the plain below. One Federal soldier remembered the opening of the battle this way:

"A tremendous roar of musketry met us from the unseen enemy, one hundred feet away, posted behind a fence and a ditch. Men tumbled from our ranks dead, and others fell helpless with wounds."

Federal soldiers aimed at the upper windows where the sharpshooters were; the pockmarks from their bullets are still visible. Other bullets ripped through the galleries. Inside, Confederate soldiers climbed over the tumble of furniture, which by this time must have been no better than fancy kindling. The next day Sedgwick was driven back across the river and the campaign was over.
Last updated: April 14, 2021