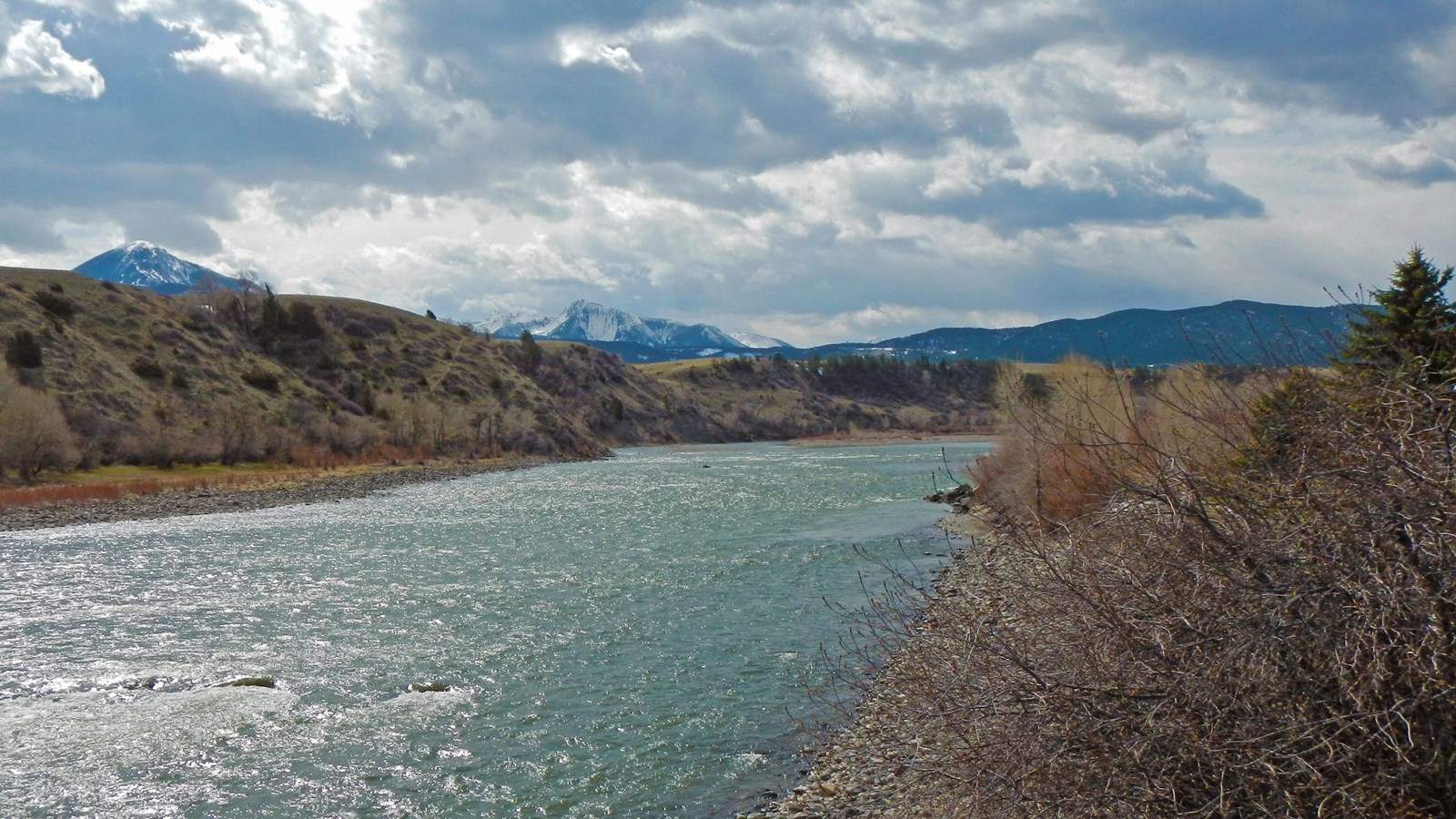 Lewis and Clark NHT Visitor Centers and Museums
Visitor Centers and Museums along the Lewis and Clark National Historic Trail
Sacajawea Park is a
High Potential Historic Site
on the
Lewis and Clark National Historic Trail.
During the return journey, Clark separated at the Three Forks of the Missouri with a contingent of twelve to explore the Yellowstone River. Traveling overland, they reached the Yellowstone River valley on July 15, 1806, near the present-day city of Livingston. As Clark described, "1½ miles below the plain the river Passes out of the rocky mountains high on each Side bottom in those mountains narrow. river about 120 yds wide bold and deep the water of a whiteish blue Colour a mountan which is ruged N. W has Snow on parts of it. Those above & on the East Side of the river is rugid and covered with Snow those on the West is also high but have no Snow. much Dead timber on its N. Side." They camped along the Yellowstone that evening, and then began the 19-day journey downriver to the Missouri.
The Corps of Discovery's entry into the Yellowstone River valley is commemorated at
Sacajawea Park
in the city of Livingston. The municipal park is about a half-mile downriver from the probable location where the expedition reached the river. A statue of Sacagawea mounted upon a horse and holding her son, Jean Bap­tiste, is supplemented by interpretive wayside exhibits. Visitors are afforded similar expansive views of the mountain-bounded valley as recorded by Clark in 1806.
Last updated: November 27, 2020