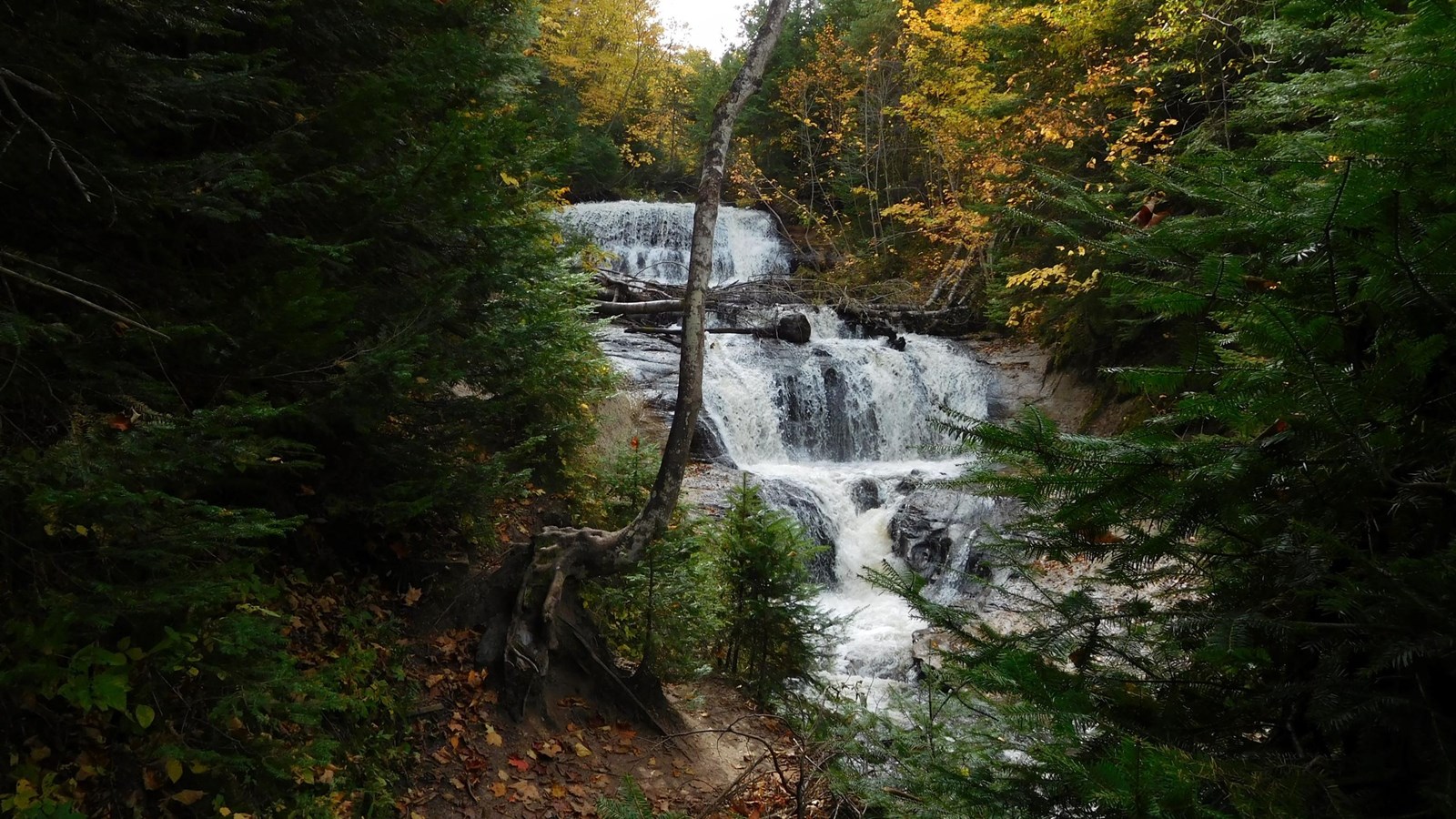 Location:
Located about 1.0 mile west of Grand Marais on Alger County Road H-58.
Significance:
The Jacobsville sandstone exposed at the bottom of the falls is estimated to be at least one billion years old.
Beach/Water Access, Benches/Seating, Grill, Information Kiosk/Bulletin Board, Parking - Auto, Parking - Bus/RV, Pets Allowed, Picnic Table, Restroom - Seasonal, Scenic View/Photo Spot, Toilet - Flush, Trailhead, Trash/Litter Receptacles, Water - Drinking/Potable
Sable Falls tumbles 75 feet over a cascading slope of Munising and Jacobsville sandstone formations on its way to Lake Superior. The best viewing is from the bottom of a long staircase of 168 steps. The trail from the parking area to this staircase is a short one.

The trail continues past the falls for a short walk to a rock and sand beach where Sable Creek flows into Lake Superior. The trail from the parking lot all the way to Lake Superior and back is about 0.4 miles roundtrip.

Flush toilet and drinking water available seasonally. Leashed pets allowed on the steps and trail to the falls and out to the beach.
Last updated: December 16, 2022