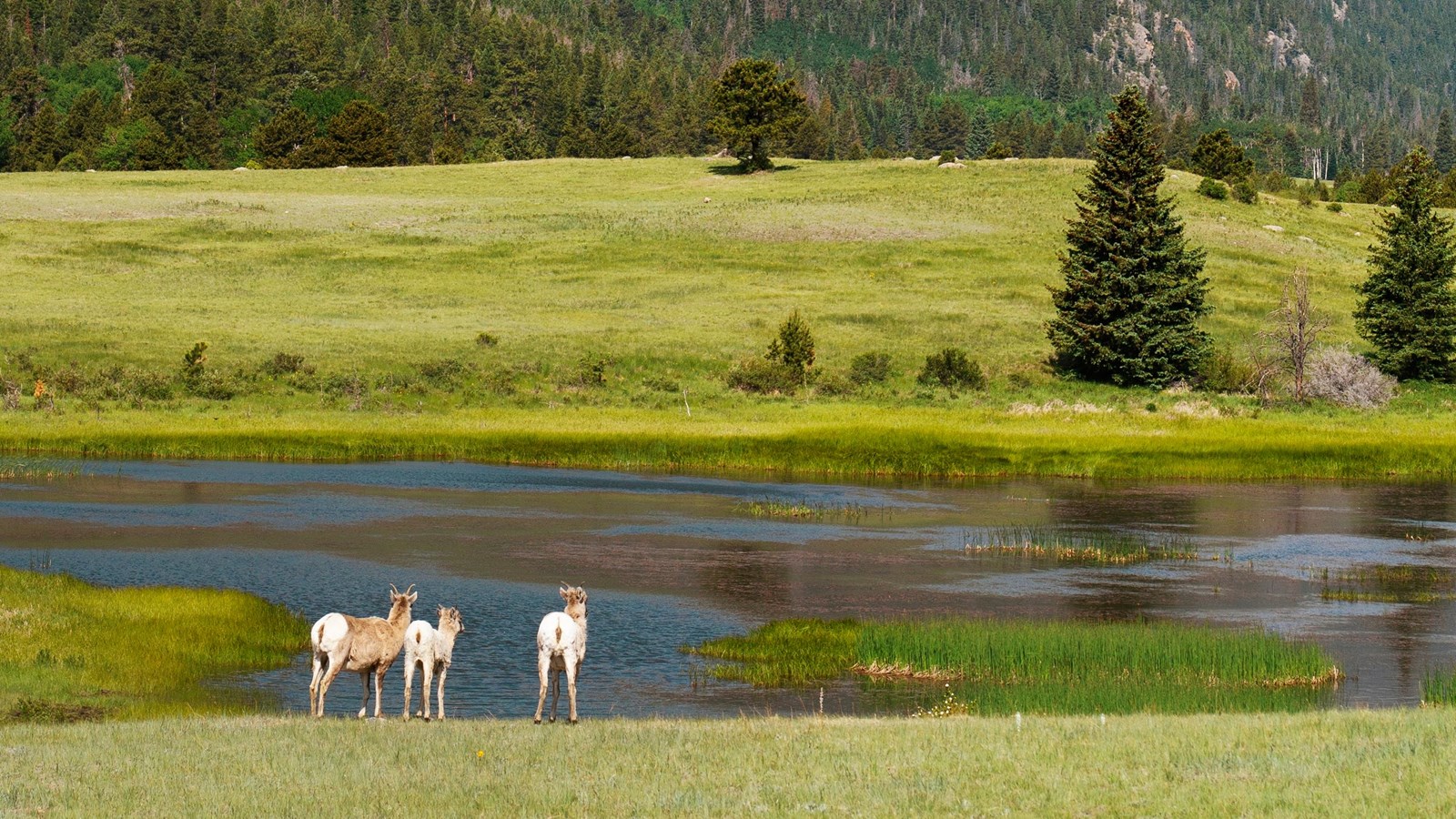 A few miles from the Fall River Entrance, Sheep Lakes offers a dramatic view of Horseshoe Park.
Carved by the journey of ancient glaciers, this beautiful meadow is a great place to view wildlife. The area is named for the bighorn sheep that come down from the mountainside to lick mud for nutrients. Sheep Lakes also sees coyotes, ground squirrels, and elk.
Sheep Lakes is especially popular during the annual rut, the elk mating season, so be sure to arrive early for parking.  
Help keep wildlife wild. Never approach or feed wildlife. Animals that learn people are a source of food can become aggressive or stop hunting or foraging on their own. Keep your distance - it's the law! You could be hurt or issued a fine.
The nearest restroom is located west of the parking lot at the Lawn Lake trailhead.
Last updated: October 16, 2020