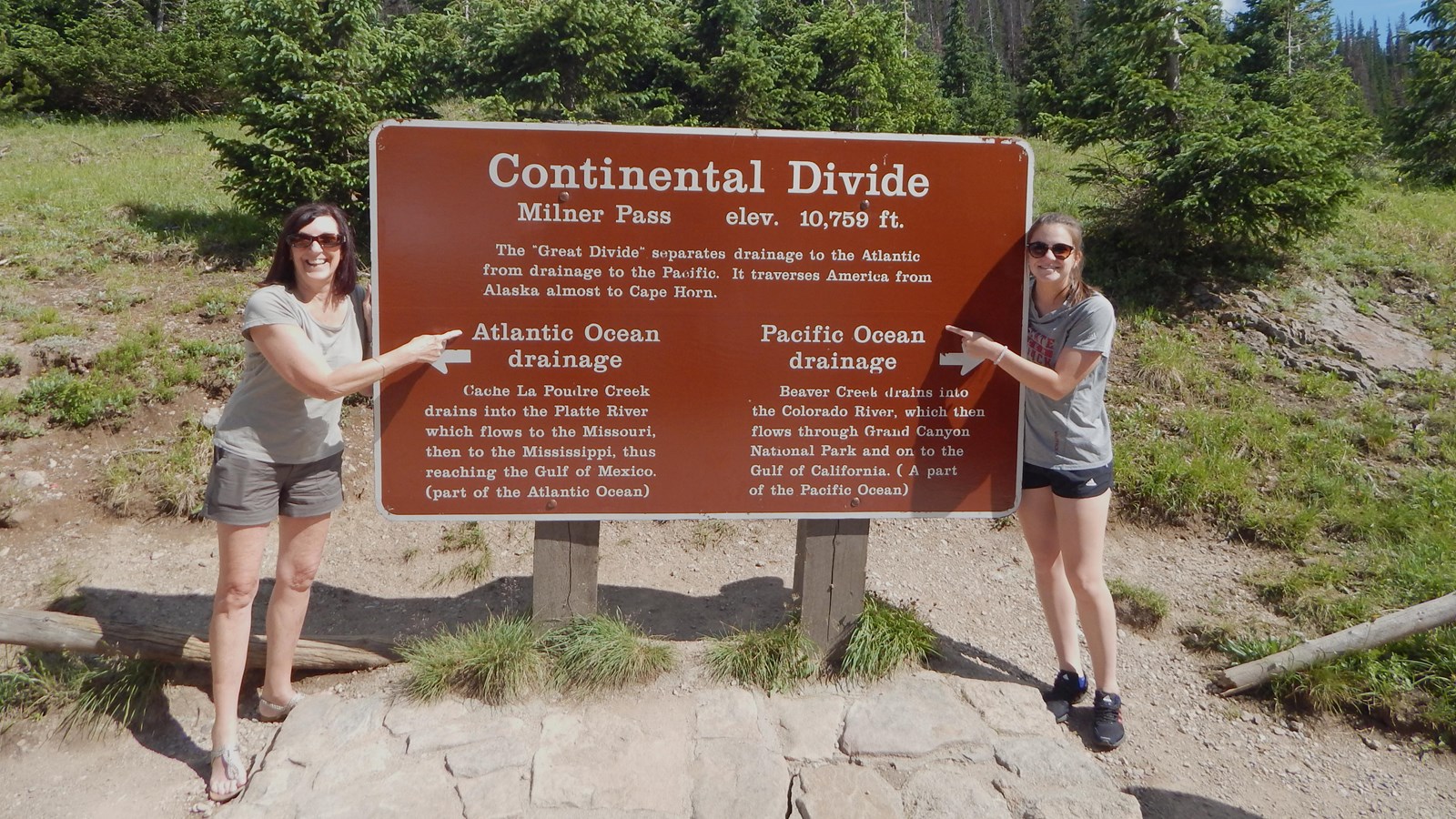 At 10,759 feet, this mountain pass has exceptional views of Poudre Lake, and is located on the continental divide!
The divide traverses the Americas from Alaska to Cape Horn in Chile. As it rains on the divide, the future course of a drop of water depends on a matter of feet. All water east of this pass will flow towards the Atlantic Ocean while all water on the west side will flow towards the Pacific Ocean. Look for a descriptive brown sign in the parking lot. Milner Pass is named for T.J Milner, an ambitious railroad promoter who surveyed a rail route across the divide. Like many surveyed routes of the 1880s, the railroad line was never built. This pass provides access to one end of the Ute Trail that leads to the Alpine Visitor Center.
Note: Extreme weather can change the status of Trail Ridge Road at any time—be ready to adjust your travel plans if needed, and always check the weather before you start your drive.
Altitude Warning: Altitude sickness affects many visitors every year. Symptoms include headache, nausea, fatigue, dizziness, vomiting, and even unconsciousness. Altitude can also aggravate pre-existing conditions like heart and lung disease. Take your time, drink water, eat, and rest. The only cure for altitude sickness is to go down to a lower altitude.
Last updated: October 16, 2020