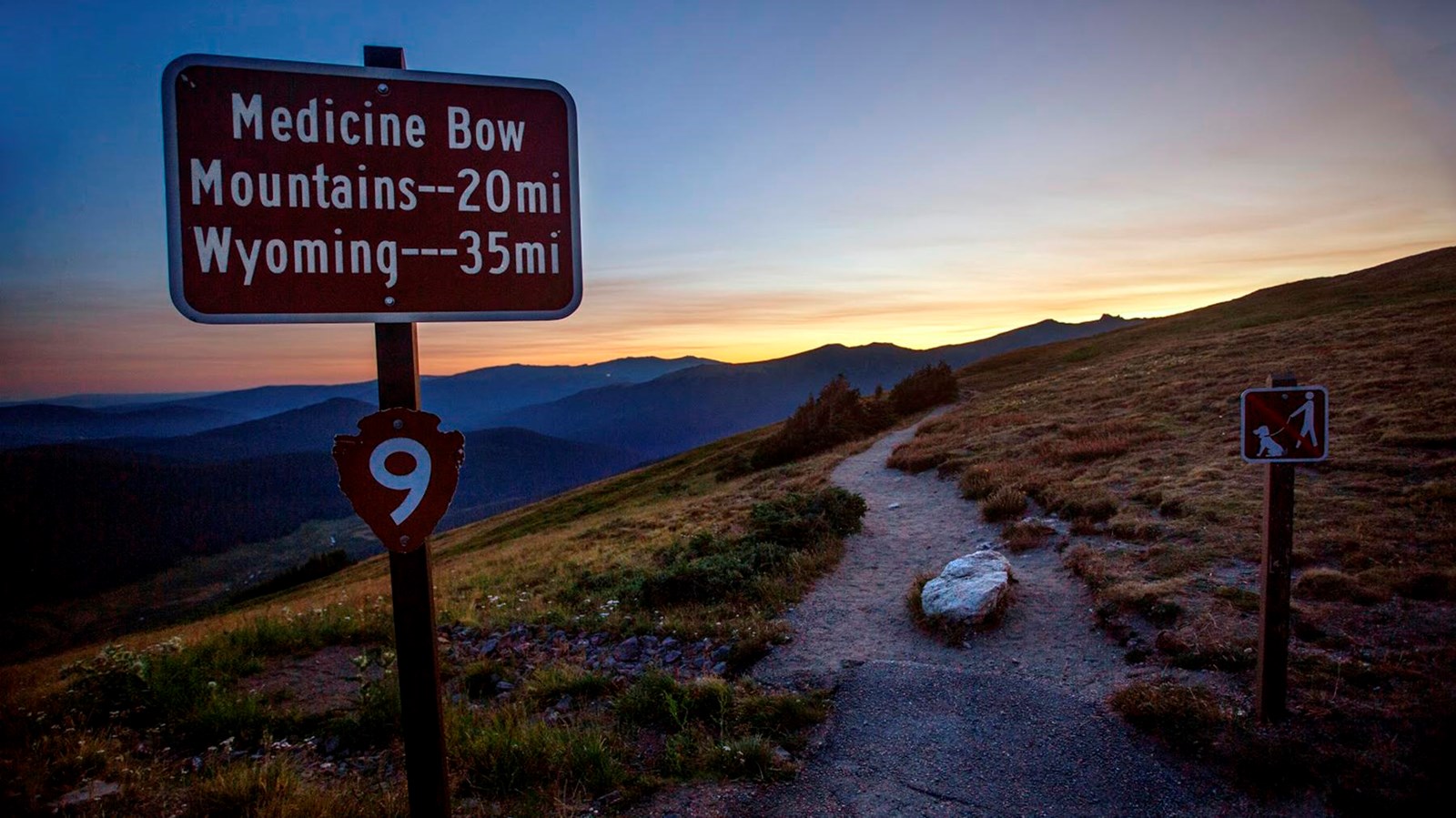 Medicine Bow Curve provides a great location to view the northernmost areas of Rocky Mountain National Park.
Looking to the horizon, visitors will see the Medicine Bow Mountains and the state of Wyoming. The Cache la Poudre river can clearly be seen flowing through the valley beneath the lookout area. From this viewing area, visitors can see two tree lines. The uppermost tree line separates the sub-alpine ecosystem from the Alpine Tundra ecosystem. The lower tree line, seen near the bottom of the valley, highlights the valley floor which is too wet for trees to grow. It is also common to see Rocky Mountain Elk and small alpine animals like Ptarmigan and Marmot in this area. But please keep your distance and help keep wildlife wild. Never approach or feed wildlife. Animals that learn people are a source of food can become aggressive or stop hunting or foraging on their own.
Note: Extreme weather can change the status of Trail Ridge Road at any time—be ready to adjust your travel plans if needed, and always check the weather before you start your drive.
Altitude Warning: Altitude sickness affects many visitors every year. Symptoms include headache, nausea, fatigue, dizziness, vomiting, and even unconsciousness. Altitude can also aggravate pre-existing conditions like heart and lung disease. Take your time, drink water, eat, and rest. The only cure for altitude sickness is to go down to a lower altitude.
Last updated: November 13, 2020