Place
Lake Irene Picnic Area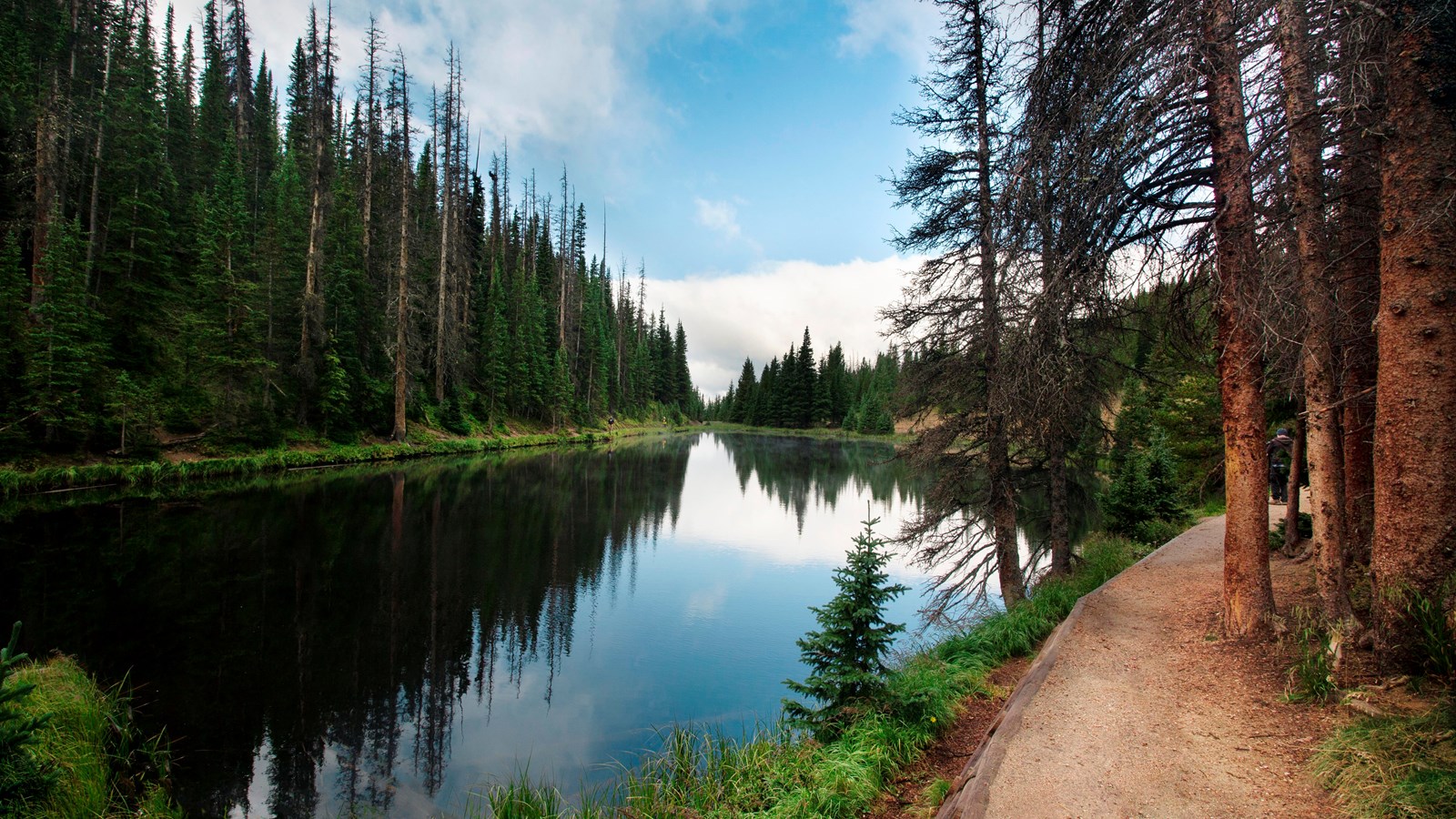 The Lake Irene Picnic Area is an ideal location to enjoy Rocky Mountain National Park's sub-alpine ecosystem.
There are several picnic tables available at this location and it is just a short walk to Lake Irene. After your picnic, stroll the 0.5 mile loop around this scenic lake to look for wildflowers in mid-summer. At this elevation, subalpine fir and Engelmann spruce are the iconic trees to see.
Directly across Trail Ridge Road from the picnic area is Sheep Rock. Look closely at the top of this rock formation and you may find Bighorn Sheep perched upon it.
Tables: 8
Fire Grates: 0
Use of Portable Grills*: Yes
* The use of disposable or portable charcoal grills, wood fuel camp stoves, and gas grills is allowed for food preparation as adjuncts to fire grates provided by the park in auto campgrounds and picnic areas. Where portable grills are allowed, the used charcoal and ash must be completely extinguished and disposed of in trash receptacle.
Note: Trail Ridge Road closes mid-October to Memorial Day. Extreme weather can change the status of Trail Ridge Road at any time—be ready to adjust your travel plans if needed, and always check the weather before you start your drive.
Altitude Warning: Altitude sickness affects many visitors every year. Symptoms include headache, nausea, fatigue, dizziness, vomiting, and even unconsciousness. Altitude can also aggravate pre-existing conditions like heart and lung disease. Take your time, drink water, eat, and rest. The only cure for altitude sickness is to go down to a lower altitude.
Help keep wildlife wild. Never approach or feed wildlife. Animals that learn people are a source of food can become aggressive or stop hunting or foraging on their own. Keep your distance - it's the law! You could be hurt or issued a fine.
Last updated: October 21, 2020