Place
Colorado River Trailhead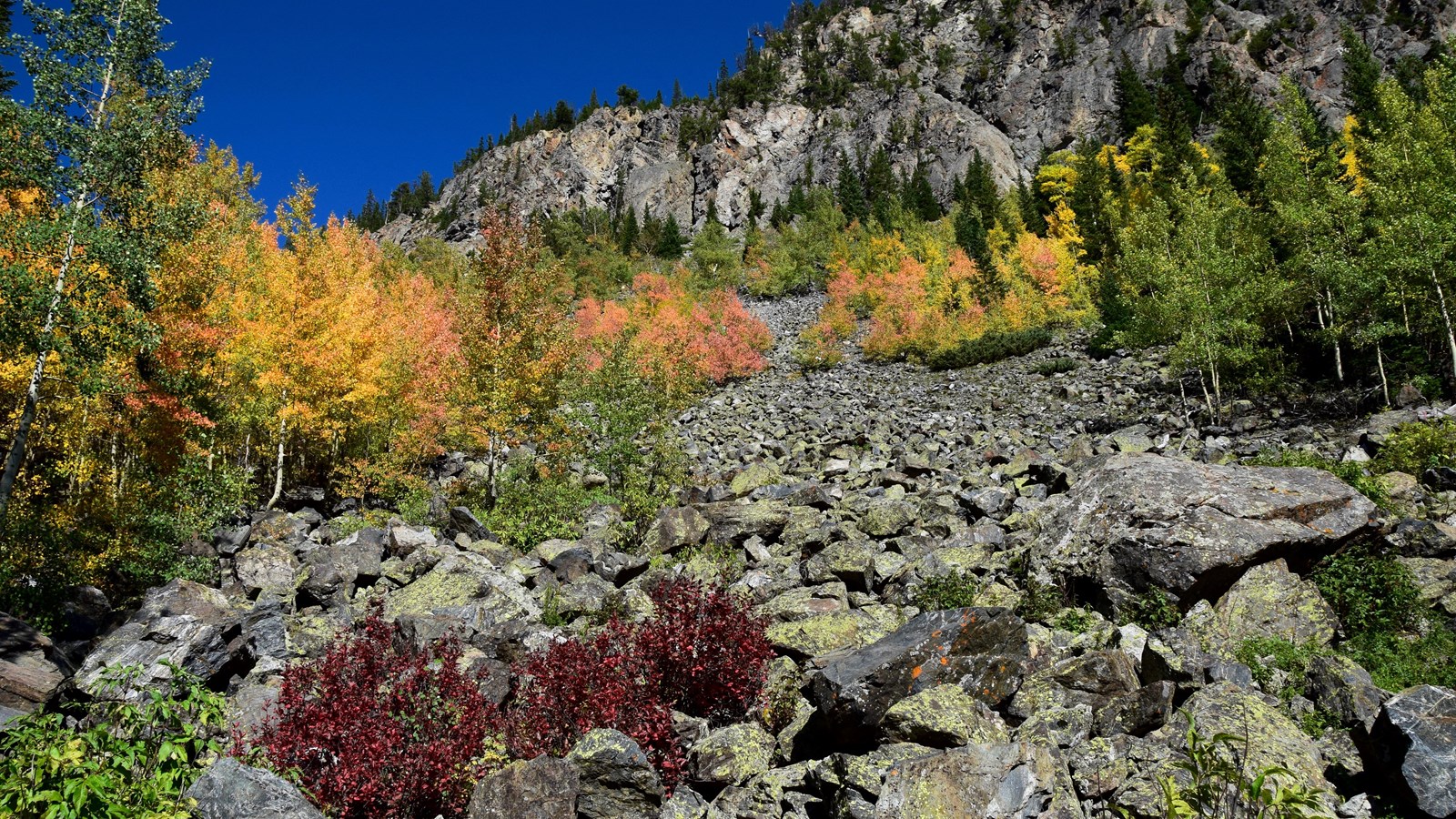 Picnic Table, Toilet - Vault/Composting, Trailhead, Trash/Litter Receptacles
The Colorado River Trailhead is the access point for many trails in the northwest corner of Rocky Mountain National Park.
From this location, park visitors can explore a variety of trails. For a simple excursion, hike 0.5 miles to find the Colorado River. This point marks the start of its journey through the Kawnueeche Valley. Visitors interested in the history of the area can hike the 3.7 mile trail to the site of Lulu City. This location was a hopeful mining town in the 1880's. Other popular sites include the Grand Ditch and Little Yellowstone. It is common to find wildlife such as elk, moose, coyotes, and foxes on the way to these destinations. Remember to keep your distance from wildlife. Never approach or feed wildlife. You could be hurt or issued a fine.
Picnic Tables: 6
Fire Grates: 4
Use of Portable Grills*: Yes  
* The use of disposable or portable charcoal grills, wood fuel camp stoves, and gas grills is allowed for food preparation as adjuncts to fire grates provided by the park in auto campgrounds and picnic areas. Where portable grills are allowed, the used charcoal and ash must be completely extinguished and disposed of in trash receptacle.
Note: Trail Ridge Road is closed from here east to Many Parks Curve mid-October to Memorial Day. Extreme weather can change the status of Trail Ridge Road at any time—be ready to adjust your travel plans if needed, and always check the weather before you start your drive.
Last updated: October 16, 2020