Place
Beaver Creek Picnic Area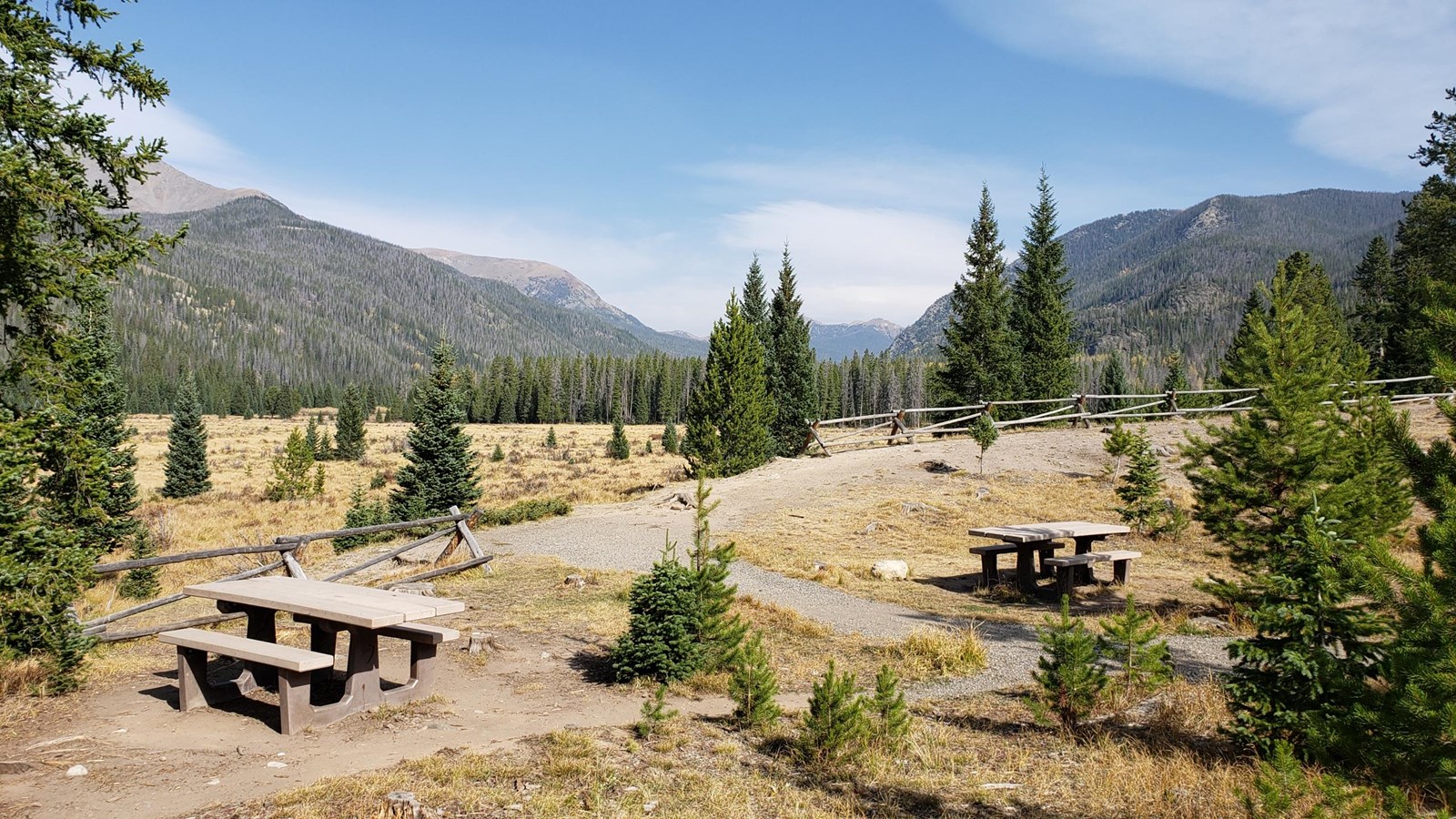 At the Beaver Creek Picnic Area visitors will find a quiet spot for picnicking in the scenic Kawnueeche Valley.
Picnic tables located on the top of a small hill provide an ideal viewing location for the wildlife that often visit this section of the meadow. During the Elk Rut in autumn, this location gives visitors an elevated viewing spot to watch wildlife from a safe distance.
Tables: 4
Fire Grates: 4
Use of Portable Grills: No
Keep wildlife wild. Remember to never approach wildlife and always stay at least 75 feet away from elk, moose, coyote, or any other large animals. 75 feet is the length of two school buses. Please help protect our park's wildlife by practicing Leave No Trace principles! Always take your garbage with you and never feed the wildlife.
For restrooms, visit nearby Beaver Ponds Picnic Area one stop south on Trail Ridge Road or Timber Lake trail head one stop north.
Last updated: October 15, 2020